Location

Webinar

Series/Type

Dates

June 13, 2022 from 12:00pm to 1:00pm
Despite potentially serious health outcomes, shingles remains an overlooked issue in Canada, particularly for older adults. Canada's National Advisory Committee on Immunization (NACI) recommends that all adults aged 50 years and older be offered the recombinant zoster vaccine to provide protection against shingles, unless there are contraindications. Despite this recommendation, only 27% of Canadians in this age cohort reported having received a shingles vaccine, with rates varying considerably across Canada's provinces and territories.
Learn from leading experts Dr. Samir Sinha, Director of Health Policy Research, National Institute on Ageing; Dr. Vivien Brown, Family Physician and Author; and Dr. Allison McGeer, Microbiologist and Infectious Disease Consultant at Mount Sinai Hospital, on the health implications of shingles for older adults, effective prevention measures, and evidence-informed policy recommendations and practice approaches.
The webinar will be highly interactive, and you can ask the speakers your questions to learn more about the topic.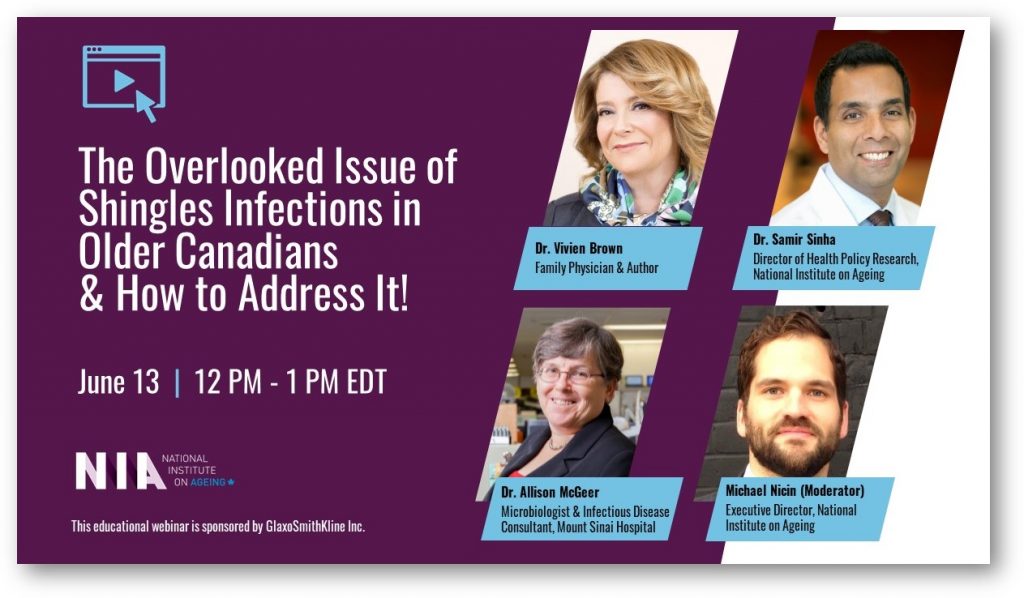 Links