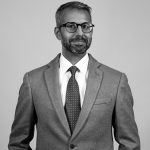 Faculty Member
Paul Arora Hon. BSc, MSc, PhD
Email Address(es)

Office Phone

6474074867

Office Address

Cytel 3rd Floor. 1 University Avenue. Toronto, ON M5J 2P1

Website(s)

Division(s)/Institute(s)

Position

Adjunct Lecturer

SGS Status

Associate (Restricted) Member

Currently Accepting Doctoral Students?

Yes
Research Interests
Comparative Effectiveness Methods
Causal Inference Methods
Target Trial Emulation
Machine Learning
Graphical Models
Oncology
Pharmacoepidemiology
Infectious diseases
Statistical methods for longitudinal analysis
Knowledge translation
Real-world data
Adaptive clinical trials
Bayesian Networks
Bayesian statistics
Education & Training History
2008 – 2013
Doctor of Philosophy (Epidemiology)
Dalla Lana School of Public Health, University of Toronto
Thesis: Characterizing the HIV epidemic in India and quantifying the impact of targeted interventions.
Other Affiliations
Vice President, Advanced Epidemiology
Cytel
1 University Avenue
Toronto, ON
M5J 2P1
Primary Teaching Responsibilities
CHL5412H – Communicable Disease Epidemiology, Co-Director
CHL5401H – Epidemiologic Methods 1, Guest Lecturer, Faculty Tutor
CHL5004H – Introduction to Public Health, Faculty Tutor
CHL5418H – Scientific Overviews in Epidemiology, Faculty Tutor
Professional Summary & Appointments
April 2014 – Current: Assistant Professor (Status-only), Division of Epidemiology, Dalla Lana School of Public Health. University of Toronto
April 2015 – June 2016: Epidemiologist & Visiting Scholar. Centre for Global Child Health, Peter Gilgan Centre for Research and Learning. The Hospital for Sick Children
April 2014 – June 2015: Executive Committee, Co-chair (with Prof S. Jaglal). Canadian Society for Epidemiology and Biostatistics Toronto 2015 Biennial Conference.
January 2013 – March 2014: Canadian Society for Epidemiology and Biostatistics – Secretary
Representative Publications
Gilmar Reis, M.D., Ph.D., Eduardo A.S. Moreira Silva, M.D., Ph.D., Daniela C. Medeiros Silva, M.D., Ph.D., Lehana Thabane, Ph.D., Vitoria H.S. Campos, Thiago S. Ferreira, M.D., Castilho V.Q. Santos, Ana M.R. Nogueira, M.D., Ana P.F.G. Almeida, M.D., Leonardo C.M. Savassi, M.D., Ph.D., Adhemar D. Figueiredo-Neto, M.D., Ph.D., Ana C.F. Dias, Ph.D., et al., for the TOGETHER Investigators*.  Early Treatment with Pegylated Interferon Lambda for Covid-19. February 9, 2023. N Engl J Med 2023; 388:518-528. DOI: 10.1056/NEJMoa2209760
Boyne DJ, Brenner DR, Gupta A, Mackay E, Arora P, Wasiak R, Cheung WY, Hernán MA. Head-to-head comparison of FOLFIRINOX versus gemcitabine plus nab-paclitaxel in advanced pancreatic cancer: a target trial emulation using real-world data. Annals of Epidemiology. 2023 Feb 1;78:28-34.
Nsanzimana S, Gupta A, Uwizihiwe JP, Haggstrom J, Dron L, Arora P, Park JJ. The Need for a practical approach to evaluate the effectiveness of COVID-19 vaccines for low-and middle-income countries. The American Journal of Tropical Medicine and Hygiene. 2021 Sep;105(3):561.
Ramagopalan S, Gupta A, Arora P, Thorlund K, Ray J, Subbiah V. Comparative Effectiveness of Atezolizumab, Nivolumab, and Docetaxel in Patients With Previously Treated Non–Small Cell Lung Cancer. JAMA Netw Open. 2021;4(11):e2134299. doi:10.1001/jamanetworkopen.2021.34299
Wilkinson S, Gupta A, Scheuer N, et al. Assessment of Alectinib vs Ceritinib in ALK-Positive Non–Small Cell Lung Cancer in Phase 2 Trials and in Real-world Data. JAMA Netw Open. 2021;4(10):e2126306. doi:10.1001/jamanetworkopen.2021.26306
Nsanzimana, S., Gupta, A., Uwizihiwe, J. P., Haggstrom, J., Dron, L., Arora, P., & Park, J. (2021). The Need for a Practical Approach to Evaluate the Effectiveness of COVID-19 Vaccines for Low- and Middle-Income Countries. The American journal of tropical medicine and hygiene, 105(3), 561–563. https://doi.org/10.4269/ajtmh.21-0482
Dewidar, O., Riddle, A., Ghogomu, E., Hossain, A., Arora, P., Bhutta, Z. A., … & Wells, G. A. (2021). PRIME-IPD SERIES Part 1. The PRIME-IPD tool promoted verification and standardization of study datasets retrieved for IPD meta-analysis. Journal of clinical epidemiology, 136, 227-234.
Gupta, A., Arora, P., Brenner, D., Vanderpuye-Orgle, J., Boyne, D. J., Edmondson-Jones, M., … & Wu, E. (2021). Risk Prediction Using Bayesian Networks: An Immunotherapy Case Study in Patients With Metastatic Renal Cell Carcinoma. JCO Clinical Cancer Informatics, 5, 326-337.