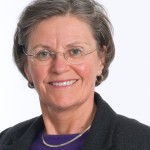 Faculty Member
Helen P. Batty
Email Address(es)

Office Phone

(416) 978-1914

Office Address

Women's College Hospital ,

Division(s)/Institute(s)

Position

Professor

SGS Status

Associate Member

Appointment Status

Status Only
Research Interests
Teaching & learning in Health Professions
Faculty Development and Career "Advancement"
Behaviour Change
Primary Teaching Responsibilities
CHL5607H & CHL5608H
CHL5690H
Honours & Awards
1997 Jacob's Institute of Women's Health Leadership Award
2005 National Award for Outstanding Contribution to Faculty Development from AFMC
2008 President's Teaching Award and member of Teaching Academy
2010 Ian Hart Award for Distinguished Contribution to Canadian Medical Education AFMC
Current Research Projects
Field Work/Practicum ePortfolios
Work and Career Patterns of Women and Men Physicians
Representative Publications
Hrynchak P, Batty H. The educational theory basis of team-based learning. Med Teach 2012 May:1-6.
Yu CHY, Batty HP. Targeting educational interventions to clinician's stage of change. DiabResClin Pract 2010 Sep;89(3):e43-5.
Leung FH, Martin D, Batty H. A theory-based curriculum design for remediation of residents' communication skills. Med Teach 2009 Dec;31(12):e555-e9.
Lacasse M, Lee S, Ghavam-Rassoul A, Batty HP. Integrating teaching into the busy resident schedule: a learner-centered approach to raise efficiency (L-CARE) in clinical teaching. Med Teach 2009 Nov;31(11):E507-E13.
Philpott J, Batty HP. Learning best together: Social constructivism and global partnerships in medical education. Med Educ 2009 Sep;43:923-925.
Hamada H, Martin D, Batty HP. Adapting an effective counseling model from patient-centered care to improve motivation in clinical training programs. Med Ed Online 2009 Sep;11.
Ratnapalan S, Batty H. To be good enough. Can.Fam.Physician 2009 Mar;55(3):239-242.
Mori B, Batty HP, Brooks D. The feasibility of an electronic reflective practice exercise among physiotherapy students. Med Teach. 2008;30(8):E232-E8.
Batty HP. What about the boys? Can Fam Physician. 2008 Oct;54(10):1375.
Anwar H, Batty H. Continuing Medical Education Strategy for Primary Health Care
Physicians in Oman: Lessons to be learnt. Oman Medical Journal 2007;22(3):33-35
Leelapattana W, Jaturapatporn D, Batty HP. Cinemeducation workshop: An innovative tool for interprofessional education. A preliminary result of an application of educational theories to curriculum redesign. Education for Primary Care 2007;18(4):510-5.
Batty H. "Teaching in ambulatory care settings". In: Mohanna K, Cottrell E, Wall D, Chambers R. Teaching Made Easy: A Manual for Health Professionals. 3rd edition. Oxon, UK: Radcliffe Publishing Ltd.; 2011. p. 125-134.