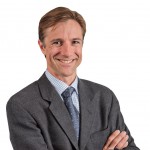 Faculty Member
Malcolm Binns Ph.D.
Email Address(es)

Office Phone

416-785-2500 x3594

Office Address

Rotman Research Institute, Baycrest 3560 Bathurst Street Toronto, ON M6A 2E1

Division(s)/Institute(s)

Position

Assistant Professor

SGS Status

Associate Member

Appointment Status

Status Only
Research Interests
Biostatistical methods in neuroscience applications
Linear models
Correlated data analysis
Primary Teaching Responsibilities
CHL5406 Quantitative Methods in Biomedical Research
Honours & Awards
Current Research Projects
Representative Publications
Billings, Tremblay, Souza, Binns (2007). "Effects of hearing aid amplification and stimulus intensity on cortical auditory evoked potentials," Audiology & Neurotology, 12:234.
Winocur, Moscovitch, Caruana, Binns (2005). "Retrograde amnesia in rats with lesions to the hippocampus on a test of spatial memory," Neuropsychologia, 43:1580.
Stuss, Binns, Murphy, Alexander (2002). "Dissociations within the anterior attentional system," Neuropsychology, 16:500.
Young, Binns, Greenwood (2001). "Meal delivery practices do not meet needs of Alzheimer patients with increased cognitive and behavioural difficulties in a LTC facility," Journal of Gerontology: Medical Sciences, 56A:M656.