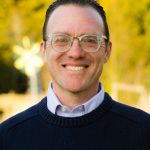 Faculty Member
Michael Chaiton
Email Address(es)

Office Phone

416-978-7096

Office Address

t542, 155 College St Toronto, Ontario M5S 2S1

Website(s)

Division(s)/Institute(s)

Position

Associate Professor

SGS Status

Associate Member

Appointment Status

Contract

Currently Accepting Doctoral Students?

Yes
Research Interests
Tobacco and Addiction
Population-based Mental Health
Corporate Determinants of Addiction
Longitudinal Studies
Other Affiliations
Ontario Tobacco Research Unit
Centre for Addiction and Mental Health
Collaborative Specialization in Addiction Studies
Primary Teaching Responsibilities
PAS 3700: Multidisciplinary Aspect of Addiction
Current Grants (as PI/co-PI)
Evaluation of Wellness Together Canada. CIHR.
Monitoring Mental Health and Substance Use in Canada. CIHR.
Access to Mental Health Care Among LGBTQ2S youth and young adults. CIHR.
Machine Learning and Vaping. CIHR.
Evaluating Canada's Menthol Ban. NIH.
Developing vaping cessation interventions. Health Canada SUAP.
Natural History of Vaping Dependence Cohort. CIHR.
Smoking Cessation in the LGBTQ2S Communities. PHAC
Research on Tobacco Reduction in Indigenous Communities. CIHR/GACD
Addressing knowledge gaps important to tobacco regulation. Health Canada SUAP.
Representative Publications
Chaiton M. Depressed Individuals and Depressed Populations. Journal of Adolescent Health. In Press.
Giuliani M, Brual J, Cameron E, Chaiton M, Eng L, Haque M, Liu G, Mittmann N, Papadakos J, Saunders D, Truscott R, Evans WK. Smoking Cessation in Cancer Care: Myths, Presumptions and Implications for Practice. Clin Oncol (R Coll Radiol). 2020 Feb 3;S0936-6555(20)30008-X. doi: 10.1016/j.clon.2020.01.008.
Jayakumar N*, Chaiton M, Zhang B, Selby P, Schwartz R. Sex Differences in Use of Smoking Cessation Services and Resources: A Real-World Study. Tob Use Insights. 2020;13:1179173X20901500. Published 2020 Jan 22. doi:10.1177/1179173X20901500 (SRA)
Weinberger AH, Chaiton M, Zhu J, Wall MM, Hasin DS, Goodwin RD (in press).Trends in the prevalence of current, daily, and nondaily cigarette smoking and quit ratios by depression status in the United States, 2005-2017. American Journal of Preventive Medicine.
Jayakumar N*, Chaiton M, Goodwin R, Schwartz R, O'Connor S, Kaufman P. Co-use and Mixing Tobacco with Cannabis among Ontario Adults. Nicotine & Tobacco Research. 2019 Dec 23.(SRA)
Wellman RJ, Chaiton M, Morgenstern M, O'Loughlin J. Untangling influences in the longitudinal relationship between depressive symptoms and drinking frequency in high school. Journal of Adolescent Health. 2019 Nov 11.
Chu A*, Chaiton M, Kaufman P. Prevalence of Cannabis Secondhand Smoke Exposure in Multi-Unit Housing. International Journal Of Environmental Research and Public Health. 2019 Sep 10;16(18). pii: E3332. doi: 10.3390/ijerph16183332. (SRA)
Kirst M, Chaiton M, O'Campo P. Tobacco outlet density, neighbourhood stressors and smoking prevalence in Toronto, Canada. Health Place. 2019 Jul;58:102171. doi: 10.1016/j.healthplace.2019.102171. Epub 2019 Jul 23. PMID: 31349201.
Soule EK, Chaiton M, Zhang B, Hiler MM, Schwartz R, Cohen JE, Eissenberg T. Menthol Cigarette Smoker Reactions to an Implemented Menthol Cigarette Ban. Tobacco Regulatory Science. 2019 Jan 1;5(1):50-64.
Chaiton M, Schwartz R, *Nicolau I, Zhang B, Cohen JE, Soule E, Eissenberg T. Ban on menthol-flavoured tobacco products predicts cigarette cessation at one year: a population cohort study. Tobacco Control (In Press) (PA)
*Student