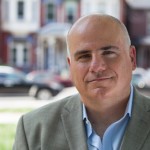 Faculty Member
Andrea A. Cortinois
Email Address(es)

Office Phone

416-978-6051

Office Address

Dalla Lana School of Public Health, University of Toronto 155 College Street, Suite 520 Toronto, ON M5T 3M7

Division(s)/Institute(s)

Position

Assistant Professor

SGS Status

Associate Member

Appointment Status

Teaching Stream
Research Interests
Global migration and health
Climate change, environmental degradation and displacement
Social costs of migration in countries of origin
Global public health
Health and health equity in highly multicultural societies
Education & Training History
PhD – 2008 – Health Policy, Management & Evaluation (Health Care, Technology & Place) – University of Toronto
MPH – 1995 – International Public Health – University of Wales College of Medicine, Cardiff, UK
Honours BSc – Human Biology (Immunology) – Universita' degli Studi di Milano, Milan, Italy
Primary Teaching Responsibilities
HST405/CHL5113 – Global Migration and Health (Graduate/undergraduate cross-listed course)
PHS100 – Discovering Global Health

HMB203 – Introduction to Global Health (co-instructor)

HMB422 – Climate Change, Environmental Degradation, Displacement and Health
Representative Publications
Cortinois, A.A.; Birn, A.-E. 'What's technology got to do with it? Power, politics and health equity beyond technological triumphalism.' Global Policy; 12; 56: 75-9. 2021
Farach, N.; Faba, G.; Julian, S.; Mejia, F.; Cabieses, B.; D'Agostino, M.; Cortinois, A.A. 'Stories from the Field: The use of information and communication technologies to address the health needs of underserved populations in Latin America and the Caribbean.' Journal of Medical Internet Research – Public Health and Surveillance; 1; 1: e1. 2015.
Cortinois, A.A.; Glazier, R.H.; Caidi, N.; Andrews, G.; Herbert-Copley, M.; Jadad, A.R. 'Toronto's 2-1-1 healthcare services for immigrant populations.' American Journal of Preventive Medicine; 43; 6S5: S475-82. 2012.
Bender, J.L.; Deshpande, A.; Cortinois, A.A.; O'Grady, L.; Saffie, L.; Husereau, D.; Jadad, A.R. 'Collaborative authoring: A case study of a public wiki as a resource to keep systematic reviews up to date.' Open Medicine; 5; 4: e201-8. 2011.
Cortinois, A.A. 'Sólo se trata de ceros y unos!… O no?' [It's all about zeroes and ones!… Or not?]. Revista eSalud: 5; 19. http://www.revistaesalud.com/index.php/revistaesalud/article /view/334/674. 2009.
Hohenadel, J.; Kaegi, E.; Laidlaw, J.; Kovacik, G.; Cortinois, A.A.; Kang, R.; Jadad, A.R. 'Leveling the Playing Field: The Personal Coach Program as an innovative approach to assess and address the supportive care needs of underserved cancer patients.' Journal of Supportive Oncology; 5; 4: 185-93. 2007.
Glazier, R.H.; Creatore, M.I.; Cortinois, A.A.; Agha, M.M.; Moineddin, R. 'Neighbourhood Recent Immigration and Hospitalization in Toronto, Canada'. Canadian Journal of Public Health; 95; 3: I 30-4. 2004.
Cortinois, A.A.; Downey, S.; Closson, T.; Jadad, A.R. 'Hospitals in a globalized world: A view from Canada'. Healthcare Papers; 4; 2: 14-32. 2003.
Ferrelli, R.; Serrano, CR.; Balladelli, PP.; Cortinois, A.A.; Quinteros, J. 'Strengthening local health care management in Bolivian districts through participatory operational research'. International Journal of Health Planning & Management; 12; 1: 29-50. 1997.