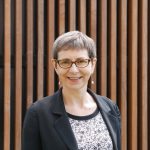 Faculty Member
Natasha Sarah Crowcroft MA(Cantab), MSc, MD(PhD), MRCP, FFPH
Email Address(es)

Division(s)/Institute(s)

Position

Professor

SGS Status

Full Member

Appointment Status

Status Only
Research Interests
Vaccination programmes and vaccine preventable diseases
Rabies
Diphtheria, Tetanus, Pertussis, meningococcal disease
Hepatitis A
Vaccination coverage
Encephalitis
Surveillance
Infectious disease epidemiology
Ethnicity and health
Dr. Crowcroft is a public health medical practitioner with more than 25 years' experience in public health at local, national and global levels, and two decades of senior management and leadership experience in infectious disease surveillance, prevention, control and outbreak response. She also has extensive media experience. She has published over 250 peer-reviewed scientific papers including in Lancet, BMJ, NEJM, with an h-factor of 47 (Google scholar). Her research aims to maximize the health benefits of immunization. With a strong track record of research funding, she reviews for a variety of national and global funding bodies and was an Associate Editor for Eurosurveillance until 2020.
Dr. Crowcroft's expert role in Canada up to 2020 included as co-chair of the Canadian Association for Immunization Research, Evaluation and Education (CAIRE), and member of the Canadian Immunization Research Network. Globally, she has been an expert member of committees for the World Health Organization (WHO), the Pan American Health Organization (PAHO), and the WHO South East Asia Regional Office, and also served on the Independent Review Committee of Gavi.
Dr. Crowcroft trained in medicine and public health at the Universities of Cambridge and London, UK, and in field epidemiology in the European Programme for Intervention Epidemiology Training (EPIET) in Belgium. From 1997-2007 Dr. Crowcroft was a medical consultant in the Immunisation Department at the national centre for England. In 2007 she was recruited to be one of the founding leadership group at Public Health Ontario, Canada, helping to rebuild the public health system post-SARS. She became Director of Surveillance and Epidemiology in 2008, Chief of Infectious Disease in 2012, Chief of Applied Immunization Research and Evaluation in 2015, and Chief Science Officer in 2019. In 2019, Dr. Crowcroft launched the Centre for Vaccine Preventable Diseases at the University of Toronto as its inaugural Director. In June 2020, Dr. Crowcroft joined WHO as the Senior Technical Adviser (Measles and Rubella Control).