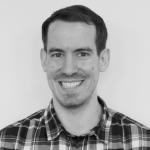 Faculty Member
Daniel Felsky
Email Address(es)

Website(s)

Division(s)/Institute(s)

Position

Assistant Professor

SGS Status

Associate Member

Appointment Status

Status Only
Research Interests
Dr. Felsky has experience across several areas including structural brain imaging, human genomics and transcriptomics, biostatistics, psychiatric epidemiology, and study design, and has published work on the genetic causes of Alzheimer's disease, brain structural deficits in schizophrenia and bipolar disorder, as well as the pharmacogenetics of antipsychotic treatment response. In addition to his research, Dr. Felsky is a passionate teacher, and has led curriculum and teaching efforts as a Fellow for the Harvard Global Initiative for Neuropsychiatric Genetics Education in Research, co-sponsored by the Stanley Centre for Psychiatric Research at the Broad Institute of MIT and Harvard.
Dr. Daniel Felsky is an Independent Scientist and Head of Whole Person Modeling in the Krembil Centre for Neuroinformatics at CAMH. He is also an Assistant Professor in the Department of Psychiatry and Dalla Lana School of Public Health, as well as Associate Member in the Institute of Medical Science at the University of Toronto.
Dr. Felsky completed his PhD in neuroimaging and genetics of Alzheimer's disease at the University of Toronto. He then completed postdoctoral fellowships at the Anne Romney Center for Neurologic Diseases at Brigham and Women's Hospital, Harvard Medical School, and the Centre for Translational and Computational Neuroimmunology at Columbia University Medical Centre. As a postdoctoral fellow, Dr. Felsky studied the genetic links between the central and peripheral immune system in the context of Alzheimer's disease. He also modeled the morphology of the brain's resident immune cells, microglia. While in Boston and New York, Dr. Felsky collaborated closely with investigators at Rush University Medical Centre in Chicago, publishing the first genome-wide study of microglial activation in humans.
Dr. Felsky's lab applies high-dimensional, integrative statistical methods to large population-based datasets. His goal is to map the complex interactions of socio-demographic, environmental, and biological contributors to mental illness across the lifespan.