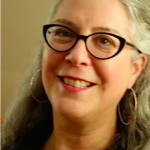 Faculty Member
Charna Gord BASc, MEd, RD
Email Address(es)

Division(s)/Institute(s)

Position

Adjunct Lecturer

SGS Status

Associate Member
Research Interests
The intersection of health, arts and humanities to enrich health professional education and dietetic practice.
AWARDS
Robin Badgley Teaching Excellence Award, 2016 recipient, Dalla Lana School of Public Health, University of Toronto
Education & Training History
Bachelor of Applied Science, Food, Nutrition, Consumer and Family Studies, Ryerson University, 1985
Registered Dietitian designation, Hospital for Sick Children, Dietetic Internship, 1988
Certificate in Dispute Resolution, University of Toronto, Continuing Studies, 1998
Food Security and Food Policy, Ryerson University, 2000
Master of Education, Higher Education, Health Professions Education stream, Department of Theory and Policy Studies, OISE/UT, 2007
Other Affiliations
College of Dietitians of Ontario
Dietitians of Canada
Dietetic Education Leadership Forum of Ontario Action Group
Partnership for Dietetic Education and Practice
Critical Dietetics
Primary Teaching Responsibilities
Community Nutrition: Principles of Effective Practice (CHL5653H F)
Professional Summary & Appointments
I am currently adjunct professor with the Clinical Public Health Division for the MPH Nutrition and Dietetics program.
I have over twenty years practical experience as a public health practitioner at Toronto Public Health and more recently with the Determinants of Community Health course, University of Toronto Undergraduate Medical Education department.
Representative Publications and Teaching Tools
Gord, C. and Tam, E. (2016). Professional Passage: Preparing for Clinical Placement. PPT and Facilitators Guide. Professional Passage uses art, narrative and humour to lead students as a group imaginatively through the front doors of a hospital. It gets students thinking about what they will see, smell, hear and feel as they learn how to work in a hospital. It assists them to develop strategies that will maximize their learning experience as they journey from student to novice practitioner. Although created for nutrition and dietetic students, it can be used for other health professional students. The module is designed to be instructor-led and delivered to a group of students.
Gord, C. (2011). A Dietetics Imaginary. Critical Dietetics, 1 (1).
Gord, C. (2007). "Unbounded Dietetic Discourse: A Feminist Science Imaginary". OISE/UT Master Research Paper.