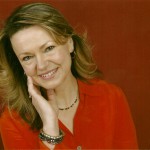 Faculty Member
Grazyna Kalabis Ph.D.
Email Address(es)

Office Phone

(416) 327-7244

Office Address

Gage Occupational and Environmental Health Unit, University of Toronto 223 College Street Toronto, ON M5T 1R4

Division(s)/Institute(s)

Position

Adjunct Professor

SGS Status

Associate Member
Research Interests
Regulatory Toxicology – development of human health-based air standards and ambient air quality criteria important in regulating industrial emissions into the air.
Toxicities and pathologies associated with occupational and environmental exposures to chemical substances.
Developmental Toxicology – perinatal exposures to environmental chemicals as determinants of chronic adult-onset pathologies and diseases (i.e. neurological).
Previous Research Interests:
Expression and regulation of placental transporters relevant to fetal protection against endogenous and exogenous substances.
Molecular mechanisms underlying the Developmental Origins of Adult Diseases hypothesis.
Other Affiliations
Currently employed by the Ontario Ministry of the Environment as a Senior Regulatory Toxicologist, Human Toxicology and Air Standards Section, Standards Development Branch
Faculty of Pharmacy / Department of Pharmacology, University of Toronto (lecturer)
Society of Toxicology of Canada
Primary Teaching Responsibilities
Course director and lecturer – Industrial Toxicology CHL5912F
Lecturer – Introductory Toxicology PHM325/PCL362
Honours & Awards
Life Sciences Stipend
Norman Stuart Roberson Fellowship
University of Toronto Open Fellowship
Travel Award, Society of Toxicology of Canada
Summer Scholar Award, Natural Sciences and Engineering Research Council of Canada.
Current Research Projects
characterization of occupational exposures to heavy metals in subway system
Representative Publications
Kalabis GM, Petropoulos, S, Gibb W, Matthews SG. 2009. Multidrug Resistance Phosphoglycoprotein (ABCB1) Expression in the Guinea Pig Placenta: Developmental Changes and Regulation by Betamethasone. Can J Physiol Pharmacol. 87(11):973-978.
Yeboah D, Kalabis GM, Sun M, Ou RC, Matthews SG, Gibb W. 2008. Expression and Localisation of Breast Cancer Resistance Protein (BCRP) in Human Fetal Membranes and Decidua and the Influence of Labour at Term. Reprod Fertil Dev. 20(2):328-334.
Petropolous S, Kalabis GM, Gibb W, Matthews SG. 2007. Functional Changes of Mouse Placental Multidrug Resistance Phosphoglycoprotein (ABCB1) with Advancing Gestation and Regulation by Progesterone. Reprod Sci. 14(4):321-328.
Kalabis GM, Petropoulos S, Gibb W, Matthews SG. 2007. Breat Cancer Resistance Protein (Bcrp1/Abcg2) in Mouse Placenta and Yolk Sac: Ontogeny and Its Regulation by Progesterone. Placenta. 28(10):1073-1081.
Kalabis GM, Kostaki A, Andrews MH, Petropoulos S, Gibb W, Matthews SG. 2005. Multidrug Resistance Phosphoglycoprotein (ABCB1) in the Mouse Placenta: Fetal Protection. Biol Reprod. 73(4):591-597.
Matthews SG, Owen D, Kalabis GM, Banjanin S, Setiawan EB, Dunn EA, Andrews MH. 2004. Fetal glucocorticoid exposure and hypothalamo-pituitary-adrenal (HPA) function after birth. Endocr Res. 30(4):827-836. Review.
Kalabis GM, Wells PG. 1990. Biphasic modulation of acetaminophen hepatotoxicity by the interferon inducer polyinosinic-polycytidylic acid. J Pharmacol Exp Ther. 255(3):1408-1419.