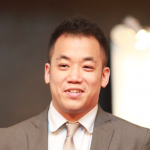 Faculty Member
Lincoln Lau PhD
Email Address(es)

Curriculum Vitae

Division(s)/Institute(s)

Position

Assistant Professor

SGS Status

Associate Member

Appointment Status

Status Only
Research Interests
While a wide variety of health and poverty interventions are utilized in low and middle-income countries, effectiveness is heterogeneous. In some cases, these programs are efficacious during development and testing, but not when implemented. The designs might not account for culture, logistical challenges, local government influence, support structures, and the complexity of poverty. As a result, there are two angles of research and program evaluation that I am intrigued by: 1) informing intervention design and strategy, and 2) innovating implementation methods that complement and leverage the existing social, cultural and contextual structures of each community.
I currently spend the majority of my time in the Philippines, where commendable efforts have been made to tackle challenges such as tuberculosis and child malnutrition, but a disconnect between national health systems and the poorest communities persist. For households in these communities, it appears that social networks and cohesion are critical factors to healthcare access, utilization and intervention success. At the same time, trust, knowledge, attitudes, and psychosocial factors must be addressed too. Innovating programs to address these factors could significantly improve outcomes, and ultimately the health of the community. These complex topics require inter-disciplinary teams, collaborating with dynamic network analysts, behavioural economists, mathematical modelers, etc. I am exploring a range of topics focused on improving interventions for households marginalized by poverty. The overarching goal is for the findings from the body of research that I conduct to be translated into innovative and effective strategies that ultimately impact inequity.
Education
2012 – PhD, Infectious Disease Epidemiology, School of Public Health, University of Hong Kong
2007 – BscH, Biochemistry, Faculty of Arts and Sciences, Queen's University
Current Research Projects
Integrating Participatory Approaches in Randomized Controlled Trials: Exploring an Innovative Design for Complex Global Health and Development Interventions. Funded by: New Frontiers in Research Fund – Rapid Response 2021
Interrogating different pro-poor policy approaches in the context of intersecting social-ecological crises in the Philippines. Funded by: Social Sciences and Humanities Research Council (SSHRC) – Insight Development Grant
Developing a tool kit to build vaccine confidence and ensure equitable COVID-19 vaccination implementation strategies in low-and-middle income countries: a multi-stakeholder implementation science and co-development study. Funded by: Canadian Institutes of Health Research (CIHR), Operating Grant: COVID-19 Vaccine Confidence
Developing integrated guidelines for health care workers in hospital and primary healthcare facilities in response to the COVID-19 pandemic in Low- and Middle-Income Countries (LMICs). Funded by: Canadian Institutes of Health Research (CIHR), 2019 Novel Coronavirus (COVID-19) Rapid Research Funding Opportunity
Evaluating protocols for treating moderate acute malnutrition in the Philippines: Knowledge synthesis and agenda setting. Funded by: Canadian Institutes of Health Research (CIHR), Planning and Dissemination Grant
Selected Publications
Lau LL, Hung N, Go DJ, Choi M, Dodd M, Wei X. Dramatic increases in knowledge, attitudes and practices of COVID-19 observed among low-income households in the Philippines: A repeated cross-sectional study in 2020. Journal of Global Health 2022 (in press)
Matous P, Wang P, Lau LL. Who benefits from network intervention programs? TERGM analysis across ten Philippine low-income communities. Social Networks 2021; 65:110-123
Lau LL, Hung N, Dodd W, Lim K, Ferma JD, Cole DC. Social trust and health seeking behaviours: A longitudinal study of a community-based active tuberculosis case finding program in the Philippines. SSM Population Health 2020; 12:100664
Lau LL, Hung N, Go DJ, Ferma J, Choi M, Dodd W, Wei X. Knowledge, Attitudes and Practices (KAP) of the novel Coronavirus 2019 (COVID-19) among Income Poor Households in the Philippines: A cross-sectional study. Journal of Global Health 2020; 10(1):011007. doi: 10.7189/jogh.10.011007
Hung N, Lau LL. The relationship between social capital and self-rated health: A multilevel analysis based on a poverty alleviation program in the Philippines. BMC Public Health 2019; 78(4):308-311.
Lau LLH, Ip DKM, Nishiura H, Fang VJ, Chan KH, Peiris JSM, Leung GM, Cowling BJ. Heterogeneity in Virus Shedding Among Medically-Attended Influenza A Virus Infections. Journal of Infectious Diseases 2013; 207(8):1281-1285.
Lau LLH, Nishiura H, Kelly H, Ip DKM, Leung GM, Cowling BJ. Household Transmission of 2009 Pandemic Influenza A(H1N1) A Systematic Review and Meta-analysis. Epidemiology 2012; 23(4):531-542.
Cowling BJ, Chan KH, Fang VJ, Lau LLH, So HC, Fung ROP, Ma ESK, Kwong ASK, Chan CW, Tsui WWS, Ngai HY, Chu DWS, Lee PWY, Chiu MC, Leung GM, Peiris JSM. Comparative Epidemiology of Pandemic and Seasonal Influenza A in Households. New England Journal of Medicine 2010; 362(23):21-30.
Lau LLH, Cowling BJ, Fang VJ, Chan KH, Lau EHY, Lipsitch M, Cheng CKY, Houck PM, Uyeki TM, Peiris JSM, Leung GM. Viral Shedding and Clinical Illness in Naturally Acquired Influenza Virus Infections. Journal of Infectious Diseases 2010; 201(10):1509-1516.
Google Scholar Profile: https://scholar.google.com/citations?user=2pYMWPUAAAAJ&hl=en