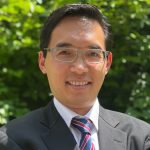 Faculty Member
Nelson Lee MBBS, MD, MRCP(UK), FRCP(Lond.), FRCP(Edin.), FIDSA
Research Interests
Emerging Infectious Diseases, Pandemics, Epidemics
Respiratory Viral Infections (coronaviruses, influenza viruses, RSV and other NIRVs); Pneumonia
clinical epidemiology, disease burden, health outcomes, transmission modes & prevention, antiviral & vaccine effectiveness, clinical trials
Selected Publications
Kumar D, Ison MG, Mira JP, Welte T, Ha JH, Hui DS, Zhong NS, Saito T, Katugampola L, Collinson N, Williams S, Wildum S, Ackrill A, Clinch B, Lee N. Combining baloxavir with standard-of-care neuraminidase inhibitor in patients hospitalised with severe influenza (FLAGSTONE): a randomised, parallel-group, double-blind, placebo-controlled, superiority trial. Lancet Infect Dis 2021 (in press). [corresponding author]
Doroshenko A, Lee N, MacDonald C, Zelyas N, Asadi L, Kanji JN. Rapid decline of influenza and non-influenza respiratory viral infections associated with public health interventions for COVID-19: a provincial surveillance data analysis. Mayo Clinic Proceedings 2021 (in press).
Charlton C, Nguyen L, Bailey A, Fenton J, Plitt S, Marohn C, Lau C, Hinshaw D, Lutsiak C, Simmonds K, Kanji J, Zelyas N, Lee N, Mengel M, Tipples G. Pre-vaccine positivity of SARS-CoV-2 antibodies in Alberta, Canada during the first two waves of the COVID-19 pandemic. Microbiology Spectrum 2021 (in press).
Lee N, McGeer A. The starting line for COVID-19 vaccine development. Lancet 2020: 395(10240):1815-1816.
Lee N, Ison MG, Dunning J. Early triple antiviral therapy for COVID-19. Lancet 2020;396(10261): 1487- 1488.
Lee N, Ison MG. Treating influenza-like illness with neuraminidase inhibitor in primary care. Lancet 2020;395(10217):4-6.
Ikematsu H, Hayden FG, Kawaguchi K, Kinoshita M, de Jong MD, Lee N, et al. Baloxavir Marboxil for Prophylaxis against Influenza in Household Contacts. New Engl J Med 2020;383(4):309-320.
Lee N, Smith SW, Zelyas N, Klarenbach S, Zapernick L, Bekking C, So H, Yip L, Tipples G, Taylor G, Mubareka S. Burden and Severe Outcomes associated with Non-influenza Respiratory Viral Infections in Hospitalized Adults. CMAJ 2020;193(13):E439-E446.
Lee N, Smith SW, Hui DS, Ye M, Zelyas N, Chan PK, Drews SJ, Zapernick L, Wong RY, Labib M, Shokoples S, Eurich DT. Development of an ordinal scale treatment endpoint in adults hospitalized with influenza. Clin Infect Dis 2020 Jun 17;ciaa777. doi: 10.1093/cid/ciaa777
Lee N, Walsh EE, Sander I, et al. Delayed Diagnosis of Respiratory Syncytial Virus Infections in Hospitalized Adults: Individual Patient Data, Chart Review Analysis and Physician Survey in the USA. J Infect Dis 2019; 220(6):969-979.
Hayden FG, Sugaya N, Hirotsu N, Lee N, de Jong MD, Hurt AC, et al; for the Baloxavir Marboxil Investigators Group. Baloxavir Marboxil for Uncomplicated Influenza in Adults and Adolescents. New Engl J Med 2018;379(10):913-923.
Chan MC, Wang MH, Chen Z et al, Lee N, Chan PKS. Frequent Genetic Mismatch between Vaccine Strains and Circulating Seasonal Influenza Viruses, Hong Kong, China, 1996-2012. Emerg Infect Dis 2018;24(10):1825-1834.
Lee N, Cao B, Ke C, et al. IFITM3, TLR3, and CD55 Genes SNPs and Cumulative Genetic Risks for Severe Outcomes in Chinese Patients with H7N9 / H1N1pdm09 Influenza. J Infect Dis 2017;216(1):97-104.
Lee N, Leo YS, Cao B, et al. Neuraminidase inhibitors, superinfection and corticosteroids affect survival of influenza patients (multicenter outcome study). Eur Respir J 2015; 45(6):1642-52.
Lee N, Chan PK, Lui GC, Wong BC, Sin WW, Choi KW, et al. Complications and Outcomes of Pandemic 2009 Influenza A (H1N1) Virus Infection in Hospitalized Adults – How Do They Differ from Those in Seasonal Influenza? J Infect Dis 2011;203(12):1739-47.
Chor JS, Pada SK, Stephenson I, Goggins WB, Tambyah PA, Clarke TW, Medina M, Lee N, et al. Seasonal influenza vaccination predicts pandemic H1N1 vaccination uptake among healthcare workers in three countries. Vaccine 2011;29(43):7364-9
Wong BCK, Lee N, Li Yuguo, et al. Possible Role of Aerosol Transmission in a Hospital Outbreak of Influenza. Clin Infect Dis 2010;51(10):1176-83. [correspondence author]
Chor JS, Ngai KL, Goggins WB, Wong MC, Wong SY, Lee N, et al. Willingness of Hong Kong healthcare workers to accept pre-pandemic influenza vaccination at different WHO alert levels: two questionnaire surveys. BMJ 2009;339:b3391
Yu IT, Xie ZH, Tsoi KK, Chiu YL, Lok SW, Tang XP, Hui DSC, Lee N, et al. Why Did Outbreaks Of Severe Acute Respiratory Syndrome Occur In Some Hospital Wards But Not In Others? Clin Infect Dis 2007;44(8):1017-1025
Lee N, Hui D, Wu A, Chan P, Cameron P, Joynt GM, et al. A major outbreak of severe acute respiratory syndrome in Hong Kong. New Engl J Med 2003;348(20):1986-1994.
Professional credentials
MBBS (Bachelor of Medicine, Bachelor of Surgery); MD (Doctor of Medicine, research); MRCP (Member, Royal College of Physicians, UK); FRCP (Fellow, Royal College of Physicians, London); FRCP (Fellow, Royal College of Physicians, Edinburgh); FIDSA (Fellow, Infectious Diseases Society of America)
Recent roles
Professor and research committee chair, Division of Infectious Diseases, Faculty of Medicine and Dentistry, University of Alberta (2017-2021)
Member, COVID-19 Scientific Advisory Group; Serology Advisory Group; and Antimicrobial Management Working Group, Alberta Health Services (2020-2021)
Member, COVID-19, Technical Advisory Committee (antiviral), Health Canada (2020)
Member, College of Reviewers, CIHR (2019-present)
Expert panel member, European Society for Clinical Microbiology and Infectious Diseases (ESCMID), guidelines committee for influenza management (2020-present)
Council member, International Society for Influenza and Other Respiratory Virus Diseases (ISIRV), (2015-present)
Consultant participant, WHO technical consultation: 'Research and Innovation for Influenza Prevention, Control and Treatment' (2019)
Expert panel member, repAIR conference on influenza therapies, Biomedical Advanced Research & Development Authority (BARDA) and National Institutes of Health (NIH), USA (2019)
Chair, scientific committee (clinical track), OPTIONS for the Control of Influenza conferences (in 2016 and 2019)