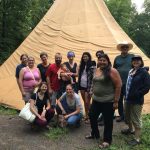 Faculty Member
Angela Mashford-​Pringle PhD, Dalla Lana School of Public Health, University of Toronto
Email Address(es)

Office Phone

416-978-8771

Office Address

155 College St., Room 403 Toronto, ON M5T 3M7

Website(s)

Division(s)/Institute(s)

Position

Assistant Professor

SGS Status

Associate Member

Appointment Status

Tenure Stream

Admin Position

Associate Director, Waakebiness-Bryce Institute for Indigenous Health Director, Collaborative Specialization in Indigenous Health

Admin Faculty Appointment

MPH* Degree Program

Currently Accepting Doctoral Students?

Yes
Research Interests
Indigenous health policy in Canada and the United States
Indigenous self-determination and self-governance – specifically in health systems
Indigenous health and education
Indigenous early childhood development and education
Cultural Safety for non-Indigenous people
Indigenous data sovereignty
Indigenous food systems
Indigenous land-based learning and pedagogies
Current Research Projects 2020/21:
ON HOLD: Mamwi Gidaanjitoomin: Together We Change It  The Mamwi Gidaanjitoomin project aims to privilege Indigenous knowledges to address the devastating amount of freezing deaths that occur among people experiencing homelessness in the winter months. This project intends to provide low-barrier shelter for people experiencing homelessness in an urban setting while also increasing awareness of Indigenous cultures, structures, and ways of living. The project is composed of four aspects: knowledge transmission, shelter, social services, and garden creation, each providing unique opportunities for Indigenous peoples, people experiencing homelessness, and the general public.
Kijibashik: Turn It Around    The recently concluded National Inquiry into Missing and Murdered Indigenous Women and Girls (2019) found that, in order for the cycle of criminalisation and over-incarceration to be broken, Indigenous communities must be given the capacity, resources, and support necessary to inform meaningful and sustainable programming that aids women in the transition from prison to society. Accordingly, this project will identify the mental, spiritual, physical, and relational implications of incarceration for Indigenous mothers using a community-based research methodology that centres the lived experience of previously incarcerated Indigenous mothers. In collaboration with these women, Elders, Healers, several key Indigenous organisations, and researchers, the knowledge generated will inform the development of programs and services that support Indigenous mothers transitioning out of prison from a gender-inclusive and community-led perspective.
Online Cultural Safety Training with Profession-Specific Modules: This project, in partnership with Morning Star Lodge, are working with an Indigenous Content Committee to develop foundational courses leading to profession-specific modules. The first 3 professions will be nursing, educators (K to post-secondary), and social service providers.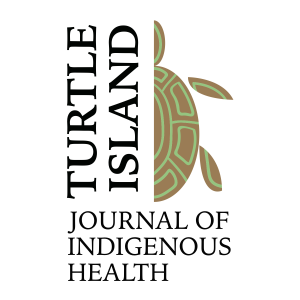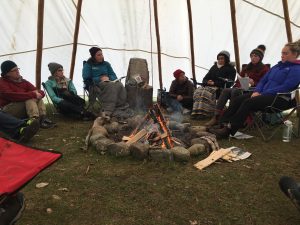 Dr. Angela Mashford-Pringle is an Algonquin (Timiskaming First Nation) Assistant Professor and Associate Director at the Waakebiness-Bryce Institute for Indigenous Health, Dalla Lana School of Public Health at the University of Toronto. Dr. Mashford-Pringle worked for over a decade at the federal government in Indigenous initiatives. Angela is the Director of the Master of Public Health – Indigenous Health program (MPH-IH), Director of the Collaborative Specialization in Indigenous Health (CSIH) and Founding Editor of the Turtle Island Journal on Indigenous Health (TIJIH). As the only Canadian and first Indigenous board member at the Community-Campus Partnerships for Health (CCPH), she has been finding ways to connect Canadian community organizations to university researchers in Canada. She works with Indigenous communities in urban and rural settings with issues related to Indigenous health including culture and cultural safety, language, land-based learning, climate action, and policy analysis and development.
If you are a graduate student or Indigenous community member interested in being a part of the Turtle Island Journal of Indigenous Health (TIJIH), please take a look at the journal's website: https://jps.library.utoronto.ca/index.php/tijih. We are looking for volunteer graduate students, Elders, Knowledge Keepers and Community members to work with the journal as part of the Core Team and Regional Teams across North America. You can also volunteer as a peer reviewer! Please contact me!
Dr. Mashford-Pringle will be teaching CHL5520 Indigenous Health as an intensive course at the end of August 2020, and CHL5523 Indigenous Health and Social Policy in Fall 2020. Dr. Mashford-Pringle is the Director of the Collaborative Specialization in Indigenous Health (CSIH).  For more information on the Collaborative Specialization, please go to: https://www.dlsph.utoronto.ca/institutes/wbiih/collaborative-specialization-in-indigenous-health/