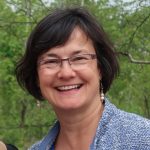 Faculty Member
Maria McDonald BComm, JD, MHSc (bioethics)
Email Address(es)

Division(s)/Institute(s)

Position

Adjunct Professor

SGS Status

Associate Member
Research Interests
Maria has a wide range of interests and her current focus is in the areas of justified decision making, consent and capacity, patient rights, and human rights in health care settings
Maria McDonald is an adjunct member of the University of Toronto Joint Centre for Bioethics through the Faculty of Law.  She works as an ethicist with Health Ethics Alliance and is posted at Michael Garron Hospital and West Park Healthcare Centre.  Her career has included bioethics, privacy and health law.

  
Prior positions include Interim Research Ethics Officer at Public Health Ontario, 

Bioethicist and Privacy Officer at Holland Bloorview Kids Rehabilitation Hospital.  
She has over 20 years of experience as a member of Research Ethics Boards in the Toronto area. 
Since 2007, Maria has been the Course Lead for CHL 3005HF, "Legal Approaches to Bioethics" in the MHSc Program in Bioethics at the Joint Centre for Bioethics.  In 2008, she received the Graduate Course Lecturer Award by the Institute of Medical Sciences at University of Toronto.
Maria earned her Bachelor of Commerce and Finance at the University of Toronto and her Juris Doctor at Osgoode Hall Law School.  After practicing law for seven years on behalf of injured people, Maria continued developing her interest in health law and bioethics as a member and Vice-Chair on the Research Ethics Board of St. Michael's Hospital over a period of 10 years.  In 2005 Maria received a MHSc in Bioethics and in 2007 completed a postgraduate Clinical Ethics Fellowship, both at the University of Toronto.