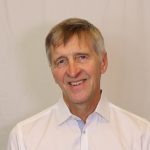 Faculty Member
John R. McLaughlin PhD
Email Address(es)

Office Address

Dalla Lana School of Public Health 155 College St. (#534) Toronto, ON M5T-3M7

Website(s)

Division(s)/Institute(s)

Position

Professor Emeritus

SGS Status

Member Emeritus

Appointment Status

Emeritus
Research Interests
General themes:
epidemiology applied to advance population health, to prevent disease and to improve health systems
integrative population studies of disease causes and to improve disease prevention
application of environmental, molecular and genetic epidemiology to improve disease prevention
disease prevention and control programs that apply existing knowledge to improve health
collaborative, inter-disciplinary studies that enhance outcomes & capacity for population health research
studies of environmental factors, genetic factors and their relative contribution to risk
application of advanced measurement methods in exposure and outcome assessment
building infrastructure, systems and capacity for chronic and infectious disease research and monitoring
harmonization and collaboration in cancer and chronic disease research across Canada and internationally
epidemiological research relevant to populations, individuals, practitioners and policy-makers
Specific research areas:
building platforms for population health research and disease control (e.g., cohort studies, registries)
identifying and addressing disparities in risk factors and disease patterns
cancer risk factors, etiology, prevention and screening, including major programs in colorectal cancer, ovarian and related cancers, lung cancer and childhood cancers
effects of: environmental exposures; hormones; dietary factors; ionizing radiation
gene-environment interactions: e.g., modification of the effects of exogenous factors by variation in susceptibility; and modification of cancer susceptibility by exogenous factors
epidemiological methods (cohort and case-control designs; multilevel methods that combine ecological, personal and molecular level exposures; integration of qualitative and quantitative methods; geospatial methods; record linkage; descriptive & analytic methods)
Education & Training History
Ph.D. (Epidemiology), University of Toronto.
M.Sc. (Community Health and Epidemiology), Queen's University.
B.Sc. (Honours, Life Sciences), Queen's University.
Primary Teaching Responsibilities
Occasional lectures in several courses and departments.
Epidemiologic Methods I (lectures/seminars), 2016 to present
Introduction to Public Health, 2015
Research Methods (CHL 5404), 2010-2012.
Professional Summary & Appointments
Current Appointments:
Professor Emeritus, Dalla Lana School of Public Health (DLSPH); 2023 to present (continuing appointment since 1989)
Executive Director, CanPath (Canadian Partnership for Tomorrow's Health – pre2020 known as Canadian Partnership for Tomorrow Project), at DLSPH, University of Toronto; 2018 to 2023 (see www.canpath.ca)
Member Emeritus (Full) of Graduate Faculty, Graduate Department of of Public Health Sciences, School of Graduate Studies, University of Toronto; 2023 to present (continuing appointment since 1992 with promotions).
Associate Scientist, Occupational Cancer Research Centre, Toronto, 2010 to present
Previous Experience:
Chief Science Officer & Senior Scientist, Public Health Ontario, Toronto; 2014-2019
Member, Institute Advisory Board, for Canadian Institutes for Health Research's (CIHR) Institute for Population and Public Health, 2017 to 2022.
Senior Scientist & Research Advisor, Public Health Ontario, 2012-2014
Research Director (Acting), Public Health Ontario Laboratories, 2013-2014
Senior Investigator, Samuel Lunenfeld Research Institute at Mount Sinai Hospital, Toronto; 1999-2014
Vice President and Senior Scientist, Cancer Care Ontario, Toronto; 2005–2011.
Program Leader & Founding Director, Ontario Health Study, Ontario Institute for Cancer Research, Toronto, 2007–2010
Founding Director and Leader, Prosserman Centre for Health Research, at the Samuel Lunenfeld Research Institute, Toronto, 2001–2007
Head, Henry Rosenberg Program in Epidemiology & Biostatistics, Samuel Lunenfeld Research Institute, Toronto, 1999-2007
Associate Professor, Dept of Public Health Sciences, University of Toronto; 1997 until promotion in 2007
Research Scientist of the National Cancer Institute of Canada, in the Dept of Public Health Sciences, University of Toronto; 1993-1999
Assistant Professor, Dept of Preventive Medicine and Biostatistics, University of Toronto; 1990 until promotion in 1997
Lecturer, Dept of Preventive Medicine and Biostatistics, University of Toronto, Toronto; 1989 until promotion in 1990
Honours & Awards
FCAHS – Awarded Fellowship in Canadian Academy of Health Sciences, 2015.
Geoffrey R. Howe Distinguished Contributions Award, from the Canadian Society for Epidemiology and Biostatistics for contributions to the field of epidemiology and biostatistics, June 2012.
Senior Visiting Scientist, Award to visit International Agency for Research on Cancer, Lyon, France; 2011-2012.
Visiting Scholar, Southern Alberta Cancer Research Institute and Alberta Health Services – Cancer program, Calgary, March 2011.
Investigator Award, from Canadian Institutes of Health Research; 2000-2005.
Award for Excellence in Medicine and Health, from the Canadian Cancer Society and the National Cancer Institute of Canada, December 2002.
Current Research Projects
Population studies to advance disease prevention and health promotion
2005-present – Canadian Partnership for Tomorrow's Health (CanPath) and Ontario Health Study: after establishing large-scale, prospective cohort as Founding Director of OHS
2011-21- Environmental risk factors for cancer modeled using advanced geospatial methods
1995-present – Cancer risk associated with occupational exposures (pesticides, radiation, chemicals)
2000-present – Colorectal Cancer: A population-based, genetic epidemiological research program conducted by an interdisciplinary health research team
1995-present – Ovarian Cancer: A province-wide case-control study of the interaction between genetic and reproductive factors in ovarian cancer development and progression
1998-present – Lung Cancer: A population-based, case-control study of modifiers of the association between tobacco smoke and lung cancer
Representative Publications
Examples selected from over 330 peer-reviewed publications:
Dummer TJB, Awadalla P, Boileau C, Craig C, Fortier I, Goel V, Hicks JMT, Jacquemont S, Knoppers BM, Le N, McDonald T, McLaughlin J, Mes-Masson AM, Nuyt AM, Palmer LJ, Parker L, Purdue M, Robson PJ, Spinelli JJ, Thompson D, Vena J, Zawati M; with the CPTP Regional Cohort Consortium. The Canadian Partnership for Tomorrow Project: a pan-Canadian platform for research on chronic disease prevention. Canadian Medical Association Journal 2018 (June); 190 (23): E710-717.
Pahwa M, Beane Freeman LE, Spinelli JJ, Blair A, McLaughlin JR, Zahm SH, Cantor KP, Weisenburger DD, Pahwa P, Dosman JA, Demers PA, Harris SA. Glyphosate use and associations with non-Hodgkin lymphoma major histological sub-types: findings from the North American Pooled Project. Scand J Work Environ Health 2019 (Jun 27. Pii): 3830 (doi: 10.5271/sjweh.3830). [Epub ahead of print]
McLaughlin JR, Rosen B, Moody J, Pal T, Fan I, Shaw PA, Risch HA, Sellers TA, Sun P, Narod SA. Long-Term Ovarian Cancer Survival Associated With Mutation in BRCA1 or BRCA2. Journal of the National Cancer Institute 2013; Jan 16;105(2):141-8.
Wild CP, Bucher J, de Jong B, Dillner J, von Gertten C, Groopman JD, Herceg Z, Holmes E, Holmila R, Olsen JH, Ringborg U, Scalbert A, Shibata T, Smith M, Ulrich C, Vineis P, McLaughlin J. Translational cancer research: Balancing prevention and treatment to combat cancer globally. J National Cancer Institute 2015;107(1):353.
Sun Z, Liu L, Wang PP, Roebothan B, Zhao J, Dicks E, Cotterchio M, Buehler S, Campbell PT, McLaughlin JR, Parfrey PS. Association of total energy intake and macronutrient consumption with colorectal cancer risk: results from a large population-based case-control study in Newfoundland and Labrador and Ontario, Canada. Nutrition Journal 2012;11(1):1-9.
Uddin M, Thiruvahindrapuram B, Walker S, Wang Z, Hu P, Lamoureux S, Wei J, MacDonald JR, Pellecchia G, Lu C, Lionel AC, Gazzellone M, McLaughlin JR, Brown C, Andrulis I, Knight J, Herbrick J, Wintle RF, Ray P, Stavropoulos DJ, Marshall CR, Scherer SW. A high-resolution copy-number variation resource for clinical and population genetics. Genetics in Medicine 2014 (Dec 11). doi: 10.1038/gim.2014.178.
Manolio T, Weis B, Cowie C, Hoover R, Hudson K, Kramer B, Perry ME, Berg C, Collins R, Ewart W, Gaziano JM, Hirschfeld S, Johnson C, Marcus P, Masys D, McCarty C, McLaughlin J, Patel A, Peakman T, Pedersen N, Riboli E, Schaefer C, Scott J, Walport M, Collins F. New models for large prospective studies: Is there a better way? American Journal of Epidemiology 2012;175(9):859-66.
Brenner DR (grad student), Hung RJ, Tsao M, Shepherd F, Johnston M, Narod S, Rubenstein W, McLaughlin JR. Lung cancer risk in never-smokers: A population-based case-control study of epidemiologic risk factors. BMC Cancer 2010; 10(1): 285: 1-9.
Goode E, et al. (international consortium including McLaughlin J). A genome-wide association study identifies susceptibility loci for ovarian cancer at 2q31 and 8q24. Nature Genetics 2010; 42:874-79.
Hung R et al (international consortium including J McLaughlin). A genome-wide association study identifies a susceptibility locus for lung cancer encompassing nicotinic acetylcholine receptor subunit genes on 15q25. Nature 2008; 452:633-7.
McLaughlin JR, Risch H, Lubinski J, Moller P, Ghadirian P, Lynch H, Karlan B, Fishman D, Rosen B, Neuhausen S, Offit K, Kauff N, Domchek S, Tung N, Friedman E, Foulkes W, Sun P, Narod S and the Hereditary Ovarian Cancer Clinical Study Group. Risk factors for ovarian cancer in carriers of BRCA1 or BRCA2 mutations. Lancet Oncology 2007;8(1):26-34.
McLaughlin JR, King W, Anderson TW, et al. Paternal radiation exposure and leukaemia in offspring – The Ontario case-control study. British Medical Journal 1993; 307:959-66.