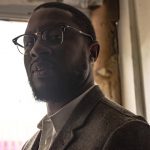 Faculty Member
Imara Ajani Rolston M.A, PhD
Email Address(es)

Office Phone

647-521-5134

Website(s)

Division(s)/Institute(s)

Position

Assistant Professor

SGS Status

Associate Member

Appointment Status

Status Only
Imara Ajani Rolston currently works at the intersections of racial justice, equity, and climate resilience.
For over 15 years, and across 13 Sub-Saharan African countries, he has worked at different levels of global, national, and local AIDS response, pursuing new insights into the relationship between grassroots organizing and health promotion. As a Program Officer with Oxfam Canada in the Horn and East Africa, he developed broad scale gender justice, women's rights, and humanitarian intervention and programming. Across Southern Africa, he developed and implemented broad-scale Global Fund to Fight Tuberculosis and Malaria (GFATM) and USAID programming, enhancing the capacity of community-based organizations responding to the HIV/AIDS. Over the last 5 years, Imara has traveled across Southern, Central, and Eastern Africa, engaging community-based grassroots AIDS organizations on behalf of the Stephen Lewis Foundation (SLF), exploring the role community based organizations continue to play in the global AIDS response. As a more in-depth extension of this work, he co-led the development and implementation of a German government-funded national research project exploring the Nelson Mandela Foundation's (NMF) Community Conversation across two provinces of South Africa.
Imara is currently engaged in translating learning and insights from years of AIDS intervention into the creation of new frontiers for community-led climate resilience across Toronto's Neighborhood Improvement Areas (NIA's). As a member of the City of Toronto's ResilientTO team he developed a citywide Resilient Conversations civic-engagement initiative that worked with grassroots local leaders to convene resilience conversations across seven of the city's NIAs. He also led the development of the strategy's equity-focused Neighbourhood Resilience Action that will prioritize resilience-building in NIAs across the city.
Imara holds a B.A from the University of Toronto in Political Science and Sustainable Development and a M.A in Adult Education and Community Development from the Ontario Institute for Studies in Education (OISE) at U of T. He earned his doctorate in Social Psychology from the London School of Economics and Political Science (LSE). He was a LSE Centre for Human Rights Doctoral Fellow and a City of Toronto Urban Fellow. Imara is currently a CivicAction 2019 DiverseCity Fellow.
Research Interests
Community Climate Resilience
HIV/AIDS Prevention & Intervention
Structural & Political Determinants of Health
Community Dialogue & Organizing
Civic Engagement
Participatory Policy Making
Publications
Rolston, I (2016) (Re)politicizing and (Re)positioning Prevention: Community Mobilization and AIDS Prevention in the new AIDS era. African Journal of AIDS Research. 15(2) 173-184
Rolston, I (2016) Participatory Governance: Sharing best practices for the participation of marginalized groups in health sector governance. Health Poverty Action (HPA)
Rolston, I (2012) Designed Disempowerment and Hegemonic Benevolence: A critical analysis of individual behavior change HIV/AIDS prevention programming in Sub-Saharan Africa. Nokoko Journal. 2; 91 -113
Rolston, I (2011) A Conversation about Conversations: Dialogue Based Methodology and HIV/AIDS in Southern Africa In Wane, Njoki, Kempf, Arlo & Simmons, Marlon (editors).  The Politics of Cultural Knowledge.  Sense Publication. 121 -136