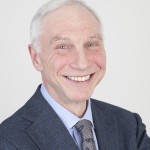 Faculty Member
Brian Schwartz MD, MScCH
Email Address(es)

Office Address

480 Univeristy Avenue Suite 300 Toronto, Ontario M5G 1V2

Division(s)/Institute(s)

Position

Associate Professor

Appointment Status

Status Only
Professional Summary & Appointments
Dr. Brian Schwartz is Chief, Communicable Diseases, Emergency Preparedness and Response for Public Health Ontario. In this role,he leads and is responsible for the scientific and operational activities in communicable diseases and emergency preparedness and response, involving the development of Public Health Ontario's strategy and activities related to protection against communicable diseases, as well as in preparation and response to health emergencies and exigent circumstances including hazardous materials, catastrophic events and outbreaks. Dr. Schwartz chaired the Ontario Scientific Response Team during the 2009 H1N1 Pandemic, served as co-Incident Manager for health consequence management for the 2010 G8/G20 summits and implemented an incident management system for the management of provincial outbreaks and other incidents affecting public health. In 2003 he served as deputy chair of the Ontario SARS Scientific Advisory Committee.
Dr. Schwartz practiced Emergency Medicine for over 30 years in both community and academic settings, and served as base hospital medical director of the Sunnybrook Centre for Prehospital Medicine from 1996 to 2009.
Honours & Awards
2011 Keith Neely Award for Outstanding Contribution to Emergency Medical Services, National Association of EMS Physicians
2010 Outstanding Achievement Award, H1N1 Ministry of Health and Long Term Care Response Team, Government of Ontario
2009 Award of Excellence for leadership in Pandemic Influenza Panning and Response, The Ontario College of Family Physicians.
2008 Department of Family and Community Medicine Teaching Award for Excellence in Development and use of Innovative Instructional Methods, for e-learning program "The Emergency Department Response to Domestic Violence", University of Toronto
2007 Nominated for the 2006-2007 Fred Fallis Award for Excellence; University of Toronto
2007 Nominated for the 2006-2007 Anna Jarvis Award for Teaching Excellence in Emergency Medicine
2007 Emergency Medicine Career Service Award; Ontario Medical Association Section on Emergency Medicine
2007 Best Presentation, National Association of EMS Physicians Annual Meeting: Craig AM, Verbeek R, Schwartz B. Improving the Specificity of Urban Firefighter "First Response" by Modeling the Probability of Critical Intervention Before EMS Arrival.
2006 Outstanding Achievement Award, Ministry's Response Team for the Lebanese Evacuation, Government of Ontario
2006 International Federation of Emergency Medicine Humanitarian Award (Director, Canadian Centre for Excellence in Emergency Preparedness)
Rosella LC, Wilson K, Crowcroft NS, Chu A, Upshur R, Willison D, Deeks SL, Schwartz B, Tustin J, Sider D, Goel V. Pandemic H1N1 in Canada and the use of evidence in developing public health policies – a policy analysis. Social Science & Medicine 2013; 83:1-9. http://dx.doi.org/10.1016/j.socscimed.2013.02.009
Schanzer D, Schwartz B. Impact of Seasonal and Pandemic Influenza on Emergency Department Visits, 2003-2010, Ontario, Canada. (Co-principal author) Academic Emergency Medicine (in press).
Halpern J, Maunder RG, Schwartz B, and Gurevich M. (Collaborator) The critical incident inventory: characteristics of incidents which affect emergency medical technicians and paramedics. BMC Emergency Medicine 2012, 12:10. doi:10.1186/1471-227X-12-10.
Gutierrez-Mendoza LM, Schwartz B, de Jesus Mendez de Lira J, Wirtz VJ. Oseltamivir storage, distribution and dispensing following the 2009 H1N1 influenza outbreak in Mexico. (Co-principal author) Bulletin of the World Health Organization 2012;90: 782–787.
Halpern J, Maunder RG, Schwartz B, Gurevich M. Identifying, Describing, and Expressing Emotions After Critical Incidents in Paramedics. (Co-principal author) Journal of Traumatic Stress 2012; 25: 111–114.
Mason R, Schwartz B. Using a Delphi method to develop competencies: (Co-principal author) The case of domestic violence. Journal of Community Medicine and Health Education, 2012, 2(2).
Morrison LJ, Baker AJ, Rhind SG, Kiss A, MacDonald RD, Schwartz B, Perreira T, Simitciu M, Trompeo A, Black SE, Stuss DT, Rizoli SB. (Collaborator) The Toronto prehospital hypertonic resuscitation—head injury and multiorgan dysfunction trial: Feasibility study of a randomized controlled trial. J Crit Care 2011; 26 (4): 363-372.
Millin MG, Brown LH, Schwartz B.(Co-principal author) EMS Provider Determinations of Necessity for Transport and Reimbursement for EMS Response, Medical Care and Transport: Combined Resource Document for the National Association of EMS Physicians Position Statements. Prehospital Emergency Care 2011; 15: 562-569.
Morrison LJ, Rac VE, Bowen JM, Schwartz B, Perreira T, Ryan W, Zahn C, Chadha R, Craig A, O'Reilly D, Goeree R. (Collaborator) Prehospital Evaluation and Economic Analysis of Different Coronary Syndrome Treatment Strategies – PREDICT – Rationale, Development and Implementation. BMC Emergency Medicine 2011: 11:4.
Durbin A, Corallo AN, Wibisono TG, Aleman DM, Schwartz B, Coyte PC. (Collaborator) A cost effectiveness analysis of the H1N1 vaccine strategy for Ontario, Canada. Journal of Infectious Diseases and Immunity 2011; 3(3): 40-49.
Aleman DM, Wibisono TG, Schwartz B. (Co-principal author) A Nonhomogeneous Agent-based Simulation Approach to Modeling the Spread of Disease in a Pandemic Outbreak. Interfaces 2011; 41(3): 1-15.
Halpern J, Maunder RG, Schwartz B, Gurevich M. (Co-principal author) Identifying risk of emotional sequelae after critical incidents. Emerg Med J 2011;28:51e56. doi:10.1136/emj.2009.082982 51.
Zoutman DE, Ford BD, Melinyshyn M, Schwartz B. (Co-principal author) The content of pandemic influenza plans of acute care hospitals in Ontario, The Canadian Journal of Infection Control. 2010: 217-221.