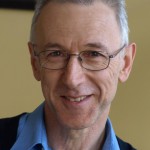 Faculty Member
Harry Shannon BA, MSc, PhD
Email Address(es)

Office Phone

(905) 525 9140

Office Address

CRL McMaster University, Hamilton, ON L8S 4K1

Division(s)/Institute(s)

Position

Adjunct Professor

SGS Status

Full Member
Research Interests
Global health – including methods of choosing a sample when there is little data on the target population. I have been a co-investigator on surveys in Haiti, Lebanon, the West Bank, and Gaza.
Evaluating humanitarian aid – how do we know money and resources are put to best use following a disaster?
Aging and health – I chair the Methodology Working Group for the Canadian Longitudinal Study on Aging, which is following 50,000 people for at least 20 years
Education & Training History
1970 B.A. Mathematics. Oxford University
1971 M.Sc. Mathematical Statistics. Birmingham University
1978 Ph.D. Applied Statistics. London University
Primary Teaching Responsibilities
Professional Summary & Appointments
CURRENT STATUS
Professor, Clinical Epidemiology & Biostatistics, McMaster University
Adjunct Scientist, Institute for Work & Health
Status Appointment, Dalla Lana School of Public Health, University of Toronto
OTHER
Member, Royal Society of Canada Advisory Panel to monitor Ontario Hydro's Electric and Magnetic Field Risk Assessment Program. 1988-2000
Member, Committee on Social and Economics Consequences of Occupational Illness and Injury. Part of (U.S.) National Occupational Research Agenda Program. 1997-2002
Executive committee, Canadian Association for Research on Work & Health. 2001-2003
President, Canadian Association for Research on Work & Health. 2003-2004
Member, Minister of Labour's Health and Safety Action Group – Health Care Sector Panel. 2004-2005
Member, (U.S.) Center for Construction Research and Training, Technical Advisory Board, 2011-
Chair, Methodology Working Group, Canadian Longitudinal Study on Aging, 2009-
Editorial Board
2006-present Conflict and Health
2004-present Occupational and Environmental Medicine
1997-present Safety Science
Honours & Awards
Co-winner of International Society of Biomechanics, Clinical Biomechanics Award, 1997.
Co-winner of Janssen-Ortho Inc. English Literary Award (best English submission published in Canadian Family Physician), Hutchison BG, Oxman A, Shannon H, Lloyd S: 2001 – Clinical effectiveness of pneumococcal vaccine: meta-analysis in Can Fam Physician.
Co-winner, Centre of Excellence for Early Childhood Development. Top-ten article on early childhood development, with at least one Canadian author. (MacMillan et al, 2005)
Current Research Projects
INCLUDE:
Sampling methods for health surveys in difficult settings: a simulation study H Shannon PI, CIHR, 2012-2014.
Further exploration of breakthrough change in OHS [Occupational Health and Safety] performance. L Robson, PI, WSIB, 2012-2014.
Canadian Longitudinal Study on Aging. P Raina, PI. CIHR 2009-2014.
Representative Publications
Kyu HH, Georgiades K, Shannon HS, Boyle MH. Evaluation of the association between long-lasting insecticidal nets mass distribution campaigns and child malaria in Nigeria. Malaria Journal 2013 12:14 doi:10.1186/1475-2875-12-14
Shannon HS, Hutson R, Kolbe A, Haines T Stringer B. Choosing a survey sample when data on the population are limited: a method using Global Positioning Systems and satellite photographs. Emerging Themes in Epidemiology. 2012; 9:5
Griffith LE, Shannon HS, Wells RP, Walter SD, Cole DC, Côté P, Frank J, Hogg-Johnson S, Langlois LE. Individual Participant Data (IPD) Meta-Analysis of Mechanical Workplace Risk Factors and Low Back Pain with Assessment of Confounding and Heterogeneity of Effect Measures. Am J Public Health 2012; 102(2):309-318
Kolbe AR, Hutson RA, Shannon H, Trzcinksi E, Levitz, N, Puccio M, James L, Miles B. Mortality, crime and access to basic needs before and after the Haiti earthquake: A random survey of Port-au-Prince households. Medicine, Conflict and Survival 2010; 26(4): 281-297.
Shannon HS, Norman GR. Deriving the factor structure of safety climate scales. Safety Science 2009;47(3):327-9
Giacaman R, Shannon HS, Saab H, Arya N, Boyce W. Individual and collective exposure to political violence: Palestinian adolescents coping with conflict. Eur J Public Health 2007;17:361-8.
Shannon HS, Vidmar M. How low can they go? Potential for reduction in work injury rates. Inj Prev 2004;10(5):292-5
Shannon HS, Lowe G. How many injured workers do not file claims for workers' compensation benefits? Am J Ind Med 2002; 42:467-473.
Shannon HS, Robson LS, Sale JEM: Creating safer and healthier workplaces: Role of organizational factors and job characteristics. Amer J of Ind Med 2001; 40:319-334.
Shannon HS, Robson LS, Guastello SJ. Methodological criteria for evaluating occupational safety intervention research. Safety Science 1999;31:161-179.
Shannon HS, Mayr J, Haines T. Overview of the relationship between organizational and workplace factors and injury rates. Safety Science 1997;26:201-217.
Shannon HS, Walters V, Lewchuk W, Richardson J, Moran L, Haines T, Verma D. Workplace organization correlates of lost time accident rates in manufacturing. Am J Ind Med 1996;29:258-268.
BOOK: Robson LS, Shannon HS, Goldenhar LM, Hale AR. Guide to evaluating the effectiveness of strategies for preventing work injuries: How to show whether a safety intervention really works. Department of Health and Human Services, Centers for Disease Control and Prevention, NIOSH 2001.