The Institute is a growing coalition of community members, students, faculty members and staff of academic institutions, and leaders of non-profit and corporate sector organizations willing and able to undertake projects based on the five sub-themes, addressing topics located at the intersection of health, equity and innovation.
To contact IGHEI, please e-mail: ajadad@ighei.org
Meet the Core Team
Alex Jadad,Director
Founder, Centre for Global eHealth Innovation, University Health Network
Canada Research Chair in eHealth Innovation
Director, Institute for Global Health Equity & Innovation
Dalla Lana School of Public Health, University of Toronto
Dr. Jadad, MD DPhil FRCPC FCAHS, is a physician, educator, researcher, entrepreneur and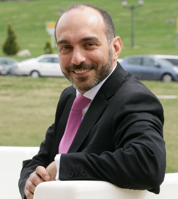 public advocate, whose mission is to enable people to live full, healthy and happy lives until their last breath, through innovative global collaborative efforts enabled by information and communication technologies (ICTs).
He has been called a "human internet", as his research and innovation work seeks to identify and connect the best minds, the best knowledge and the best tools across traditional boundaries to eliminate unnecessary suffering. Such work is powered by a radical 'glocal' innovation model designed to identify and funnel proven innovations from around the world to key local environments prepared to assess their ability to improve the capacity of humans to live long, healthy and happy lives until the last breath. The lessons generated are then transformed into new models that could be disseminated and adopted globally.
Dr. Jadad holds the Canada Research Chair in eHealth Innovation at the University of Toronto and the University Health Network, where he is the Founder of the Centre for Global eHealth Innovation and Principal Investigator, Techna. He is also Interim Director, Institute of Global Health Equity & Innovation and Professor, Dalla Lana School of Public Health, and in the Department of Anesthesia, in the Institute of Health Policy, Management and Evaluation, Faculty of Medicine, University of Toronto.
Rani Kotha, Senior Strategist
Summit Lead Co-Chair
Senior Strategist, Institute for Global Health Equity and Innovation
Ms. Rani Kotha, JD, MPH, serves as the Senior Strategist for Global Health, Institute for Global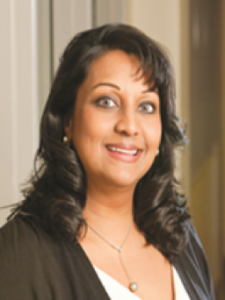 Health Equity and Innovation (IGHEI), University of Toronto. In this role, she works with community, student and faculty stakeholders to develop IGHEI, a university-based hub focused on developing collaborations at the intersection of health, equity and innovation.
Ms. Kotha has over 22 years of experience in global health, human rights, economic development, program and resource development, strategic planning, and health communication and has traveled widely on behalf of academic institutions (Harvard University, University of Michigan) and the NGO sector (Oxam America), providing short and long-term program and technical assistance throughout Africa and Asia. Ms. Kotha has a broad background in public health training and previously worked with NGOs to train mid-level providers to deliver essential clinical services and expand the availability and quality of health care in rural areas of low-resource countries. She has worked closely with Ministries of Health (MoH) to provide advice on policy options for human resources shortages and to determine which low cost innovations will yield the most impact in supporting capacity building and health systems development. Additionally, she has served as an advisor on how best to incorporate traditional healers into health system strategies.
From 2006-2012, Dr. Kotha served as the Executive Director for the University of Michigan Center for Global Health, a university-led entity promoting collaborative global health research, education and training. She also served as a co-investigator on the Ghana-Michigan CHARTER grant, a multi-million dollar initiative funded by the Gates Foundation, focused on creating an evidence-based roadmap for academic-government collaborative interventions to strengthen the training and deployment of human resources for health in Ghana and other low resource settings.
Prior to joining the University of Michigan, she served as a Director at Oxfam America where she oversaw the development of public health, microfinance, peace-building, girls/women's education and livelihood programs and promoted grassroots integrated development initiatives in Afghanistan, Ethiopia, India, Liberia, Mozambique, Zimbabwe, South Africa, and Sudan.
Ms. Kotha began her career at the Harvard School of Public Health where she developed programs and raised resources for the Harvard AIDS Institute and the Harvard Program to Eliminate Health Disparities. She received her law degree from Boston College Law School and her Master's in Public Health from Boston University.
Svjetlana Kovacevic, Business Administration
Ashita Mohapatra, Projects
Ellena Andoniou, Communications
Daniela Trecapelli, Administration
Cesar Hincapié,  Strategist and Consultant Epidemiologist
Executive Advisory Committee
Howard Hu, Chair, Dean Dalla Lana School of Public Health
Cristina Amon, Dean, Faculty of Applied Science and Engineering, Alumni Chair in Bioengineering
Joshua Barker, Associate Professor and Vice-Dean, Graduate Education & Program Reviews, Faculty of Arts and Science
Onil Bhattacharyya, Frigon-Blau Chair in Family Medicine Research, Department of Faculty and Community Medicine; Institute for Health Policy Management and Evaluation
Zulfiqaar Bhutta, Robert Harding Chair in Global Child Health and Policy, Sick Kids
Joseph Cafazzo, Director, Centre for Global eHealth Innovation
Freida Chavez, Senior Lecturer, Bloomberg, Faculty of Nursing, University of Toronto
Abdallah Daar, DLSPH Professor & Chair, DLSPH Undergrad initiative in global & public health
Jennifer Gibson, Director, Joint Centre for Bioethics; Institute for Health Policy, Management and Evaluation
Brian Hodges, VP Education, University Health Network
Prabhat Jha, Director, Centre for Global Health Research, St. Michael's Hospital
Jillian Kohler, Director of Global Health, Pharmacy School & Munk School of Global Affairs
Rani Kotha, Senior Strategist, Global Health & Innovation, Munk School of Global Affairs
James Lavery, Keenan Centre, Li Ka Shing Knowledge Institute, St. Michael's Hospital
Anita McGahan, Rotman Chair in Management, Rotman School of Management
Jurgen Rehm, Chair, Addiction Policy; Director, Social and Epidemiological Research (SER) Department, CAMH, DLSPH
Katherine Rouleau, Director, Global Health Program, Department of Family and Community Medicine
Paul Santerre, Professor, Institute Biomaterials and Biomedical Engineering
Daniel Sellen, DLSPH Associate Dean for Research & Professor
Stephanie Nixon, Director, International Centre for Disability and Rehabilitation
Ross Upshur, Department of Family and Community Medicine, Institute for Health Policy, Management and Evaluation
Trevor Young, Faculty of Medicine, Dean and Vice Provost, Relations with Health Care Institutions