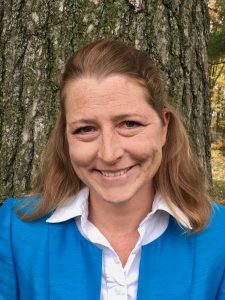 Dr. Melanie Jeffrey is a settler of British descent from the Parry Sound area.  Melanie has research interests in Indigenous wellness, ecology, wholistic health care, and neurological disorders.  Melanie is currently a post-doctoral fellow at the Waakebiness Institute of Indigenous Health at the Dalla Lana School of Public Health, University of Toronto.  She is working with Dr. Sandra Juutilainen on a mixed-methods study funded by the Rick Hanson Institute and the Ontario Neurotrauma Foundation to assess what a relevant and meaningful database of spinal cord injuries in Indigenous populations could be.  Melanie brings her experiences with Western neurological sciences, biomedicine, Indigenous wellness, and quantitative analyses to the project.
Previously, Melanie was a postdoctoral fellow studying fetal alcohol spectrum disorder in the Division of Fundamental Neurobiology, Department of Physiology, Faculty of Medicine at the University of Toronto (2014-2015).  For her PhD, Melanie studied epilepsy in the Department of Pharmacology and Toxicology, Faculty of Medicine, University of Toronto (2014).  In her undergraduate degrees she studied film (BFA, York University 1999), Health Studies, Indigenous Studies, and Ecology and Evolutionary Biology (BA, University of Toronto, 2004).
Melanie continues to engage in interdisciplinary scholarship that is inherent to Indigenous Studies.  Her research relationships are informed by her commitment to two-eyed seeing, ethical Indigenous research, ecological justice, Indigenous ecological governance, strengths- and land-based approaches to Indigenous wellness, food security and sovereignty, wholistic health and community.
Melanie has also worked with the Centre for Indigenous Studies at the University of Toronto since 2007 to develop courses at the interface between Western scientific knowledge, traditional knowledge, and research paradigms. With collaborators, Melanie developed the first science breadth requirement in Indigenous Studies, "Ecological Interactions: Introduction to Indigenous and Western Sciences", where a two-eyed seeing approach is the central methodology.  It is a popular course she has been teaching for 10 years.
Melanie has also enjoyed teaching "The Ethics of Indigenous Research" and "Indigenous Health Systems" at the Centre for Indigenous Studies, as well as "Indigenous Food Systems, Environment and Health" and the "Indigenous Health Case Study" in the Introduction to Public Health MPH course at the Dalla Lana School of Public Health.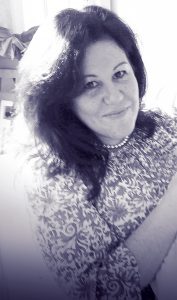 Dr. Silvia Tenenbaum is a registered clinical psychologist in the province of Ontario, Canada. Dr. Tenenbaum has been working with youth since her own youth in Montevideo, Uruguay, and under military dictatorship. Silvia engaged in political activism to recently released political prisoners in the 70's and '80s, community work and guidance counselling in the '90s, and psychotherapy and clinical work since the 2000, across various geographic locations, and while raising a family. Silvia routinely researches and presents at international venues on topics related to a psychology of exile, acknowledging the potential beauty of things imperfect, impermanent, and incomplete.
Dr. Tenenbaum is a multiple times alumna from the University of Toronto. Armed with a solid scholarly mastery in Clinical Psychology and Latin American Studies through two doctoral degrees, she uniquely combines Jungian studies and psycho-traumatology to individuals fragmented by cultural diversity, including the refugee/othering experience and geographic dislocation, as informed by diasporic studies.
Dr. Tenenbaum currently holds a postdoctoral fellowship at the Waakebiness Institute for Indigenous Health at the Dalla Lana School of Public Health, in the University of Toronto. She is presently working with Dr. Suzanne Stewart on a mixed-methods study: "Indigenous Reconciliation in Public Health: Revisioning Relationship, Pedagogies, and Research". Dr. Tenenbaum contributes with a lived perspective on global health coupled with a doctoral research based on Indigenous youth of immigrant origin living in Toronto, while advocating for a decolonizing psychology in both research and praxis.
Dr. Silvia Tenenbaum proudly claims a textured history, a past both obscure and illuminating, and a fierce zest for life.