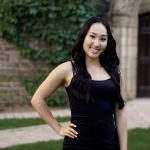 Featured Student
Sharon Tan
What's your program and specialty/subject matter of focus?
I am a Masters of Public Health Student, majoring in Indigenous Studies. I am entering my second year of studies.
Why did you choose to join the PHSA? And why are you suited for your position?
I've always enjoyed being involved with campus life. As a social chair, I hope to strengthen the student community and create more opportunities for meaningful connections
What would you say to a prospective student who is starting at the School?
Do not feel discouraged and follow your dreams! There are plenty of opportunities to do preliminary research, to meet new people and faculty and to get involved!