Two Public Health Professors Receive Canada Research Chairs
February 11/2016
Examining and improving societal health with enhanced prevention strategies, equitable resource allocation and innovative policy design are the focus of two new Canada Research Chairs awarded to Dalla Lana School of Public Health professors.
Assistant Professor Laura Rosella and Associate Professor Arjumand Siddiqi received Canada Research Chairs from the Tri-agency Institutional Programs Secretariat on February 10, 2016.
"The challenge for decision makers is how to use the best available data to estimate the impact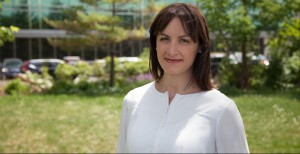 of various prevention and healthcare approaches on overall health and economic outcomes," said Rosella, who now holds the Canada Research Chair in Population Health Analytics.
This is where public health research can have a significant impact on a large collection of people. Both Rosella and Siddiqi are developing new methods and tools that leverage existing knowledge on social determinants of health — income, education and employment, among others — to generate solutions that improve the health of Canadians.
"Persistent and pervasive population health inequity is one of the most important and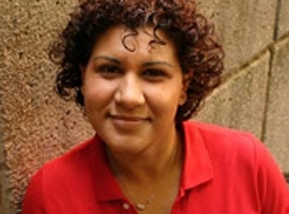 formidable public health issues of our time," said Siddiqi, who is now the Canada Research Chair in Population Health Equity.
"With this chair I will explore the public policy interventions that hold the greatest promise for eliminating population health inequities and provide evidence-based solutions that can be applied by policymakers to resolve this problem," said Siddiqi, who teaches in DLSPH's Social and Behavioural Health Sciences and Epidemiology Divisions
One area of research, Siddiqi explains, is to cast a wider net in terms of the policies that might reduce the impact of social determinants of health. For example, currently there is a focus on embedding health considerations into policies that affect poverty (e.g. welfare, employment insurance), but there is little attention paid to the policies and programs for the working poor and the middle classes, whom also experience significant illness.
Rosella's research also takes an equity lens, but with a focus on chronic disease prevention healthcare resource sustainability.  Her research will generate new methods of addressing inequalities in chronic disease risk — for example, among ethnic minorities and those of low socioeconomic status — and it will inform prevention strategies for chronic diseases and high healthcare utilization.
"My program will develop new, practical tools to inform health system planning using large, linked databases of health, social, and cost-related information to examine how the health system is functioning, health inequities among Canadians, health system inefficiencies and priorities for action," said Rosella.
This research is particularly important in Canada, given how confidence in Canada's healthcare and public health systems has been eroded by evidence of the country's declining performance across a range of measures of healthcare delivery and population health.
"Chronic diseases are global challenges and without preventative action that lifts all people, including those who are marginalized, the health system cannot be sustained," said Rosella.