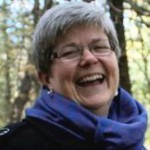 Faculty Member
Suzanne F. Jackson Ph.D., M.Sc., B.Sc.
Email Address(es)

Office Address

Dalla Lana School of Public Health Health Sciences Building,155 College Street, Suite 526 Toronto, ON M5T 3M7

Website(s)

Division(s)/Office

Position

Associate Professor Emerita

SGS Status

Member Emerita
Research Interests
Global health promotion
Realist evaluation-linked coding method
Health Promotion planning and evaluation
Participatory Action Research, participatory evaluation processes
Qualitative research
Economic evaluation in health promotion
First People's Health/circumpolar health promotion
strategic planning and group process
Mental health promotion
Centre for Health Promotion (historical)
Other Affiliations
Co-Director, WHO Collaborating Centre in Health Promotion (http://global-health-promotion-consortium.spruz.com/)
Editor-in-Chief, Global Health Promotion (http://mc.manuscriptcentral.com/ghp)
Chair-Elect, Board of Directors, Canadian Public Health Association
External Examiner, MPH University of West Indies, Jamaica
Distinguished Professional, Republic Polytechnic University, Singapore
Visiting Professor, University of Brighton, UK
Primary Teaching Responsibilities
Interdisciplinary Approaches to Global Challenges JCR1000Y
Honours & Awards
Life membership in the Ontario Public Health Association
John Hastings Award for Excellence in Service to the University and the Community (2014 recipient)
Current Research Projects
2014-15 – The Role of Creative Arts in the Health of Street-Involved Female-Identifying Youth – Intervention research funded by Women's XChange
2015-16 – Creating a 'Town Centre" in a Tower Neighbourhood – Co-Investigator with Clean Air Partnership examining a participatory co-design process with Flemingdon Park communtiy
2007-2015 – Canadian Best Practices Portal – creation of background documents and quality assessment protocols related to promising and best practices
2013 – 2017 – Working together to Achieve Healthier Lifestyles in Yukon and Northwest Territories Communites – evaluation of collective impact and small programs under PHAC Innovations Strategy funding led by Arctic Institute of Community-Based Research in Whitehorse, Yukon
2013-2017 – Improving Cancer Screening Among First Nations and Metis in Ontario – Co-applicant on CIHR-funded project led by Jill Tinmouth at CCO
2000-ongoing – Early Parenting Program Evaluation – role of community parents, Realist Evaluation, linked coding
2001-ongoing – Mental Health Promotion – partnership with Centre for Addiction and Mental Health and others around guides, policy development
Representative Publications
Suzanne Jackson, Gillian Kolla, "A New Realistic Evaluation Analysis Method: Linked Coding of Context, Mechanism and Outcome Relationships." American Journal of Evaluation 33/3, 339-349, September 2012.
Suzanne Jackson,"A Participatory Group Process to Analyze Qualitative Data." Progress in Community Health Partnerships 2.2, 161-170 Summer 2008.
Suzanne Jackson, Fran Perkins, Erika Khandor, Lauren Cordwell, Stephen Hamman, Supakorn Buasai "Integrated Health Promotion Strategies: A Contribution to Tackling Current and Future Health Challenges." Health Promotion International Vol 1-S1, pp 75-83, 2007.
Suzanne Jackson, Valery Ridde, Helene Valentini, Natalie Gierman. "Canada's Role in International Health Promotion" Chapter 13 in Health Promotion in Canada: Critical Perspectives Michel O'Neill, Ann Pederson, Sophie Dupere, Irv Rootman, (eds). Canadian Scholar's Press: Toronto. June 2007.
Suzanne F. Jackson, Blake Poland, David Burman, Richard Edwards, Shelley Cleverly and Ann Robertson. "Working with Toronto Neighbourhoods Toward Developing Indicators of Community Capacity." Health Promotion International, 18/4, 2003.