Faculty Member
Francisco Ibáñez-​Carrasco
Email Address(es)

Office Phone

4166680849

Curriculum Vitae

Division(s)/Institute(s)

Position

Assistant Professor

SGS Status

Associate (Restricted) Member

Currently Accepting Doctoral Students?

No
Research Interests
Health research with "patients" as "peer researchers".
Cognitive and physical maintenance for those of us ageing with chronic episodic medical conditions such as mood disorders, HIV and MS.
Participatory knowledge mobilization of research evidence and "lived experience" for all audiences
AI, hybrid, blended, flipped, digitized, mobile learning for all!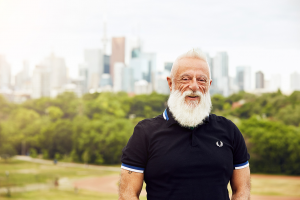 Francisco Ibáñez-Carrasco PhD (He/Him).
You can make an appointment with me here
I'm Latinx-Canadian, queer, Assistant Professor in Learning Innovations at the Dalla Lana School of Public Health, University of Toronto and member of The Canada-International HIV and Rehabilitation Research Collaborative (CIHRRC). I engage in patient-oriented and community-based research and Knowledge Mobilization (KMb). See our HIV in MOTION studies funded by CIHR and the OHTN (2020-2023). I am passionate about collaborative learning through all media and modalities. I have lived with HIV since 1986 and worked in the HIV movement in Canada since 1989. I have documented the good, the bad and the ugly of the AIDS pandemic in Canada in fiction and non-fiction. I love functional workouts with steel clubs, tornado bags, and kettle bells.
---
IF YOU ASK ME, E-LEARNING, ONLINE LEARNING AND HYBRID LEARNING ENVIRONMENTS ROCK!