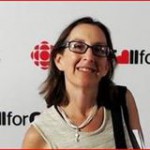 Faculty Member
Ilene Hyman Ph.D., M.H.Sc.
Email Address(es)

Division(s)/Institute(s)

Position

Adjunct Professor
Research Interests
Health and Social Equity
Immigrant and Refugee Health
Indigenous Health
Gender and Health
Mental Health
Education & Training History
1997 Post-Doctoral Research – Culture, Community and Health Studies Program, Centre for Addiction and Mental Health, Toronto, Ontario.
Post-Doctoral Fellowship Award – National Health Research and Development Program, Health Canada.
1993 Doctoral Degree in Community Health – Specialization in Epidemiology, University of Montreal.
Doctoral Fellowship Recipient – National Health Research and Development Program, Health Canada.
1989 United Nations Graduate Student Internship – UNFPA, New York, US.
1984 Master of Health Science Degree – Specialization in Community Health and Epidemiology, University of Toronto, Toronto, Ontario.
1980 Bachelor of Science Degree in Physical Therapy – Awarded with Distinction, McGill University, Montreal, Quebec.
Other Affiliations
Research & Policy Committee, Network of the Americas for Health Equity
Research Affiliate, CERIS
Research Associate, Ryerson Centre for Immigration Studies, Ryerson University
Director of Evaluation, Endeavour
Primary Teaching Responsibilities
Supervision – MPH practicum students, Phd students
Lecturer – CHL 7001 Migration and Health, CHL7001H Ethnicity, Culture and Health Promotion
Current Research Projects
TransFormed: Addressing Partner Violence from Two-Spirit, Nonbinary and Trans Perspectives. PHAC-METRAC. Oct 2017 – present.
Over the Line: Health Effects of Race, Place & the Environment, SSRCC Connections Grant, 2017.
Aging Well: Partnering to optimize social network and support for older immigrants in Ontario. SSHRCC Partnership Grant. July 2016 – .
Promoting Resilient Relationships among Newcomer Youth. Healthier Cities and Communities Grant – METRAC. March 2015 – March 2016.
Identification of partnerships to build capacity in the delivery of information and treatment for the management of Hepatitis C in newcomer populations. CATIE. April 2016 – Sept 2016.
Migration and Diabetes. Exploring experiences of diabetes among recent immigrant, Black Caribbean immigrant and Canadian-born populations. PHAC and CERIS, 2012 – 2014.
Immigrant integration and inclusion: Investigating the Canadian partnership model from a complex-system perspective. SSHRCC. 2012 – 2014.
Representative Publications
Mason, R., Du Mont J., Hyman I. (2018). Barriers and Facilitators to Collaboration between Child Welfare and Adult Mental Health Service Providers: Findings from an Ontario Survey. Child and Youth Services Review, 86:271-276.
Hyman, I., Shakya Y., Jembere N. (2017). Patient and provider – related factors associated with diabetes self-management among recent immigrants in Toronto: Implications for systemic change. Canadian Family Physician.
Hyman, I., Vahabi M., Bailey, A., Patel S., Guruge S., Wilson-Mitchell K., Wong J. (2016). Findings from an Interdisciplinary Forum: Taking Action on Violence through Research, Policy And Practice. Global Health Research and Policy.
Meinhard, A., Lo, L., & Hyman, I. (2016). Cross-Sector Partnerships in the Provision of Services to New Immigrants in Canada: Characteristics, Relevance and Constraints. Human Service Organizations: Management, Leadership & Governance.
Hyman I, Meinhard A. (2017). The Health of Canadian Immigrants: Examining the Role of Multiculturalism Policy. In Dennis Raphael (Ed). Immigration and the Modern Welfare State: Public Policy, Immigrant Experiences and Health Outcomes. Canadian Scholars' Press/Women's Press. Toronto.
Hyman, I., Gucciardi, E., Kljujic, D., Patychuk, D., Shakya, Y., Rummens, A., Bhamani, M., Boqaileh, F. (2014). Self-management, health service use and information seeking for diabetes care among Black Caribbean immigrants in Toronto. Canadian Journal of Diabetes 38(1) 32-37.
Du Mont J, Hyman I, O'Brien K, White M, Odette F, Tyyskä V. (2012). Factors associated with intimate partner violence post-separation by immigration status in Canada. Annals of Epidemiology 22(11):772-777.
Hyman I, Patychuk D, Zaidi Q, Kljujic D, Rummens J, Shakya Y, Creatore M, Vissandjee B. (2012). Self-management, health service use and information seeking for diabetes care among recent immigrants in Toronto. Chronic Diseases in Canada (December).
Vissandjée, B., Hyman, I., Janczur, A. & Villefranche, M. (2012). Searching for Promising Health Promotion Practices for Immigrants: Accounting for Intersecting Determinants. In I. Rootman, S. Dupéré & A. Pederson & M. O'Neill (Eds.), Health Promotion in Canada (3rd ed.). Toronto, ON: Canadian Scholars' Press, Inc.
Hyman I, Mason R, Guruge S, Berman H, Kanagaratnam P, Manuel L. (2011). Perceptions of Factors Contributing to Intimate Partner Violence among Sri Lankan Immigrant Tamil Women in Canada. Health Care for Women International, 32(9)779-794.
Brooker AS, Hyman I. (2010). Time Use: A Report of the Canadian Index of Wellbeing. June. Available at: http://www.ciw.ca/en/TheCanadianIndexOfWellbeing/DomainsOfWellbeing/TimeUse.aspx
Hyman, I. (2009). Racism as a Determinant of Immigrant Health. Policy Brief. Metropolis and Public Health Agency of Canada. http://canada.metropolis.net/events/health/health_seminar.html http://canada.metropolis.net/pdfs/Health%20Seminar/Hyman_Health%20Seminar_EN.pdf
Hyman I, Forte T, Du Mont J, Romans S, Cohen, MM. (2009). Help-Seeking Rates for Intimate Partner Violence (IPV) among Racial Minority Women in Canada. Women's Health Issues, 19 (2); 101-108.
Hyman I, Forte T, Du Mont J, Romans S, Cohen, MM (2006). The association between length of stay in Canada and intimate partner violence among immigrant women. American Journal of Public Health, 96 (4) 654-659.
Hyman I. Immigration and Health (2001). Health Canada.