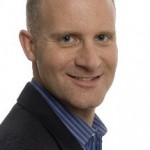 Faculty Member
Daniel W. Sellen BA, MA (Oxon), AM, PhD
Email Address(es)

Office Phone

+1.416.946.8521

Office Address

Department of Anthropology, Suite 266 19 Russell Street Toronto, Ontario M5S 2S2

Website(s)

Division(s)/Office

Position

Professor

SGS Status

Full Member
Research Interests
Implementation science to improve infant feeding practices and maternal and child nutrition security
Addressing the cause of mismatch between breastfeeding and complementary feeding recommendations and practice
Contemporary health implications of the evolution of human lactation biology (breastfeeding and complementary feeding)
Education & Training History
1995-7 Leverhulme Postdostoral Fellow, University College London, UK
1995 Ph.D., Theoretical Ecology and International Nutrition, University of California, Davis, USA. (The socioecology of young child growth among the Datoga pastoralists of northern Tanzania.)
1989 M.A., Anthropology, University of Michigan, USA
1987 B.A. (Honours), Zoology and Biological Anthropology, Oxford University, UK
Primary Teaching Responsibilities
ANT 199Y – People, Food and Health
ANT 208H1S – Medical Anthropology: an Evolutionary Perspective on Human Health
ANT 371H – Human Nutritional Ecology
ANT 435H – Anthropology of Children and Child Care
ANT 7002H – Medical Anthropology II: Anthropological Perspectives on Child Care, Nutrition and Health
Institute of Medical Science Global Health Research, Module on Child and Maternal Health
Global Health Education Institute, Module on Nutrition and Food Security
Regular co-contributor to:
HMB 443H – Global Hidden Hunger
NFS 490H – International and Community Nutrition
ANT 7001H – Evolutionary and Ecological Theory and Method in Anthropology
ANT 1002 Principles of Evolutionary Anthropology
CHL 5420H – Global Health Research Methods
CPGH 5000Y – Global Health seminar
DLSPH Global Health Roundtable Series
Current Research Projects
2012-2015  Supporting Systems To Achieve Improved Nutrition, Maternal, Newborn, and Child Health (SUSTAIN-MNCH). Funded by World Vision Canada, under a Contribution Agreement with the Canadian International Development Agency (CIDA).
2009-2014  Human Ecology and Public Health Nutrition. Funded by Canadian Institutes of Health Research (Tier 2 – Canada Research Chair Scholarship).
2010-2013  Effectiveness of a Baby-Friendly Hospital-based mothers' support group, and a cell-phone based peer support program in supporting exclusive breastfeeding in an urban Kenyan community. Co-funded by Bill & Melinda Gates Foundation to FHI 360, through the Alive & Thrive Initiative Small Grants Program managed by UC Davis and Global Alliance for Improved Nutrition (GAIN). (Co-PI: E. Kamau-Mbuthia; Co-investigators: A. Webb, S. Mbugua, W. Lou).
2010-2012  Exploring child feeding in refugees resettled to Canada. Funded by Joint Centre of Excellence for Research on Immigration and Settlement (CERIS), The Ontario Metropolis Centre. (Co-Investigators: Laura Anderson, Yogendra Shakya, Fiona Yeudall).
Representative Publications
         Lartey, A, G.S. Marquis, R. Mazur, R.Perez-Escamilla, L. Brakohiapa, W. Ampofo, D. W. Sellen and S. Adu-Afarwuah. Maternal HIV is associated with reduced growth in the first year of life among infants in the Eastern region of Ghana: the Research to Improve Infant Nutrition and Growth (RIING) Project, Maternal & Child Nutrition, Published online, 09 SEP 2012, DOI: 10.1111/j.1740-8709.2012.00441.x, 2012.
Sellen, D. W., S. Sharif, B. Tefera, and Z. Hyder, Strengthening Family Planning with Community-Based Nutrition Interventions in Ethiopia: A Qualitative Study. Discussion Paper, Health, Nutrition, and Population (HNP), Human Development Network (HDN), The International Bank for Reconstruction and Development / The World Bank, Washington, DC. 2012.
Patil, C., Maripuu, T., Hadley, C. and D. W. Sellen. Identifying Gaps in Health Research among Refugees Resettled in Canada. International Migration, 50 (3): 1–22, 2012.
Webb-Girard, A. L, Cherobon, A., Mbugua, S., Kamau-Mbuthia, E., and D.W. Sellen. Food insecurity is associated with attitudes towards exclusive breastfeeding among women in urban Kenya. Maternal and Child Nutrition, 8 (2):199-214, 2012
Sellen, D. W. and C. Hadley. Food insecurity and maternal to child transmission of HIV and AIDS in Sub-Saharan Africa. Annals of Anthropological Practice, 35: 28–49. 2011
Moland K.M.I., van Esterik P., Sellen, D. W., de Paoli M.M., Leshabari S.C., Blystad A. Ways ahead: protecting, promoting and supporting breastfeeding in the context of HIV. International Breastfeeding Journal, 5 (1) 19:1-4.  doi:10.1186/1746-4358-5-19, 2010.
Karanja, N., Yeudall, F., Mbugua, S., Njenga, M., Prain, G., Cole, D.C., Webb, A.L., Sellen, D.W., Gore, C., and J.M. Levy, Strengthening capacity for sustainable livelihoods and food security through urban agriculture among HIV and AIDS affected households in Nakuru, Kenya. International Journal of Agricultural Sustainability 8(1&2): 40-53, 2010.
Himmelgreen, D. A, Romero-Daza N., Turkon, D., Watson, S., Okello-Uma, I. and D.W. Sellen. Addressing the HIV/AIDS–food insecurity syndemic in sub-Saharan Africa, African Journal of AIDS Research, 8(4): 401–412, 2009.
Sellen, D. W. Evolution of infant and young child feeding: Implications for contemporary public health. Annual Review of Nutrition, 27:123-147, 2007.
Sellen, D. W. Nutritional consequences of wealth differentials in east African pastoralists: the case of the Datoga of northern Tanzania. Human Ecology, 31 (4): 529-570, 2003.
Hruschka, D. J., and D.W. Sellen, A. D. Stein, and R. Martorell. Delayed onset of lactation and risk of ending full breast feeding early in rural Guatemala. Journal of Nutrition, 133: 2592-2599, 2003.
Sellen, D.W., A. Tedstone, and J. Frize. Food insecurity among refugee families in east London: results of a pilot assessment. Public Health Nutrition, 5 (5): 637-644, 2002.
Sellen, D. W.  Weaning, complementary feeding and maternal decision making in a rural east African pastoral population (Datoga). Journal of Human Lactation 17 (3): 233-244, 2001.