The Dalla Lana School of Public Health is a leader in global health at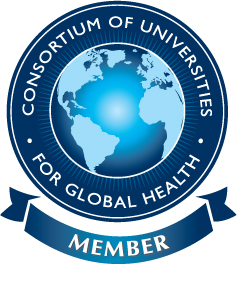 the University of Toronto and part of a multi-layered, complex landscape of global health efforts throughout the University.
The School's global health activities are diverse and include:
The OGPHET stimulates a robust community of global health students and faculty. It is home to the Masters Global Public Health Emphasis Program, supports collaborations with leading global institutions and administers the Student Global Health Research Travel Awards, among other functions.
OFFICE OF GLOBAL PUBLIC HEALTH EDUCATION & TRAINING WEBSITE
The IGHEI a university-wide Institute that is addressing health inequities through innovation. It hosted Creating a Pandemic of Health, a transformative Global Health Summit in fall 2014 that launched several initiatives, including:
new definitions of and methods for measuring health
health of mega-cities
global health policies and politics
addressing the "convergence" agenda
sustainable health systems
global big data
INSTITUTE OF GLOBAL HEALTH EQUITY & INNOVATIOn website
Dalla Lana School of Public Health Divisions, Institutes and centres
The School's Divisions and IHPME each have a complement of global health faculty who teach and embed global health in their coursework and degree programs.  A number of faculty members lead or co-lead major global health units outside U of T, including, for example:
Global Health at the University of Toronto
Sandra Rotman Centre
Grand Challenges Canada
Centre for Global Engineering