Our goals
To be an internationally-recognized centre of excellence in vaccine-preventable disease and immunization research and education, with local and global influence and impact on health and health equity
To be a trusted source of knowledge on immunization and vaccine-preventable diseases
To catalyze and enable vaccine-preventable disease research across the lifespan that crosses disciplinary boundaries and forges new partnerships, insights, and research domains to maximize innovation and impact
To promote equity in access to immunization and equity in access to the benefits of the science of immunization and vaccine-preventable diseases
To promote good practices in immunization through education and research
To champion access to education on vaccine-preventable disease and immunization science across UofT education programs
Your valued support of the research and education undertaken by students, researchers, and faculty members will make a difference locally and globally in areas such as student scholarships and the inside-and-outside-the-classroom support, research excellence and knowledge translation, community engagement and outreach, and on-going training and education for the community of academics and practitioners.
Upcoming Events: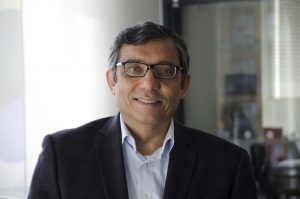 On Tuesday, October 8th, 12:00-1:00PM, join the CVPD and special guest Dr. Zulfiqar Bhutta who will give a seminar on Polio Endgame in Pakistan and Routine Immunizations.
More information and ticket registration is available here.
Past Events:
On July 17, 2019, the CVPD hosted Dr. Rino Rappuoli – watch his talk on Vaccines against Anti-Microbial Resistance here.
On May 16, 2019, the CVPD held the Vaccine Sciences Symposium – watch the symposium here.
---
Join us! Sign up to receive emails about education and training, lectures and conferences, and ways to collaborate with other scientists and public health educators. And check back for links to important research, profiles of our scientists and more!