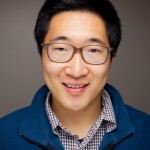 Featured Student
Jia Hu
What's your program and subject matter of focus?        
I am a fourth year resident in public health and preventive medicine.
Why are you studying public health/health policy?
Broadly speaking, I am interested in issues of health equity and access, both locally and globally, and feel that an understanding of public health, health policy, and health systems can improve both.
Why did you choose to study at the Dalla Lana School of Public Health?
Toronto has one of the best public health and preventive medicine programs in Canada. It attracts the brightest residents, we have access to leading researchers and supervisors, and there is so much happening here all the time.
What are some current projects or research that you're involved in?
I am involved in projects on pharmaceutical and healthcare reform in China, the use of private medical insurance in European countries, a costing project of a PhD training program across several countries in Africa, and a policy analysis of refugee health issues in Canada.
What would you say to a prospective student who is considering the School?
You should come!
What's the one thing people can do to improve public health or health care locally and/or globally?
Find an issue or set of issues you are passionate about, learn as much as you can about it, and take action to improve the situation.