Professor Alex Jadad appointed Interim Director of Institute for Global Health Equity and Innovation
March 4/2015
Professor Alejandro (Alex) Jadad is the Interim Director of the Institute for Global Health Equity and Innovation (IGHEI) as of March 1, 2015. A Canada Research Chair in eHealth Innovation and a lead co-chair of the School's Global Health Summit, Professor Jadad is an internationally-recognized leader in improving health and wellness through innovative, "glocal" (global and local) collaborative efforts enabled by information and communication technologies.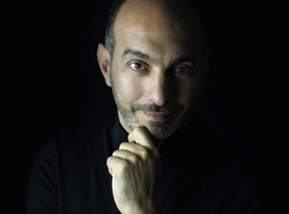 "I'm delighted that Professor Jadad has accepted this position following the tremendous success of the Global Health Summit, in which he played a central role," said Howard Hu, Dean of the Dalla Lana School of Public Health, noting that this voluntary, non-budgetary appointment received the unanimous support of IGHEI's executive committee.
IGHEI, a university-wide EDU-C based in the Dalla Lana School of Public Health, aims to address complex global health problems that result from and in inequities, and that require innovative solutions spanning multiple disciplines. It includes collaborations across U of T from the Faculty of Medicine, the Joint Centre for Bioethics, the Faculty of Arts & Science, the Munk School of Global Affairs, the Rotman School of Management and the Faculty of Applied Science and Engineering's Centre for Global Engineering.
One of Professor Jadad's first priorities will be working with the U of T community and beyond to renew IGHEI's vision and bring some of the ideas discussed at the Global Health Summit to fruition.  These ideas, some of which are captured in the Summit's visual report, define strategic directions for IGHEI that align with the "sweet spot" at the intersection of global health, equity, and innovation.
"Professor Jadad is exceptionally well-positioned to lead IGHEI, and to bring a lot of energy and transformative efforts into this sweet spot," said Professor Hu. "He was one of the first researchers to harness the World Wide Web to promote health through innovative interventions to mobilize social assets among members of marginalized communities."
Professor Jadad has led breakthrough initiatives at Xavierian University in Colombia, the University of Oxford in the United Kingdom, and McMaster University, University Health Network and the University of Toronto in Canada. As founder and inaugural director of the Centre for Global eHealth Innovation, he has led major projects in Toronto and beyond that seek to create and spread health. One recent example is eSAC, an initiative funded by the International Development Research Centre of Canada, designed to enhance equity in health in Latin America and the Caribbean through the use of information and communication technologies.
"IGEHI will be a reservoir for contagious ideas for a healthier world," said Professor Jadad, who leads an international team that is re-conceptualizing the meaning of health as the ability to adapt and self-manage when facing physical, emotional and mental challenges.
"We have the conditions for all humans to live full lives as members of a sustainable planet. As Institute director, I will nurture connections across traditional boundaries to trigger a pandemic of health."
To read Professor Jadad's full biography, please click here.
Follow Professor Jadad on Twitter: @ajadad.