The 2SLGBTQ+ Health Hub is a collaboration between over 50 community leaders, scholars, researchers, and healthcare providers from across Canada.  We are working together to build a national platform that will offer training, mentorship, networking, and capacity-building to emerging leaders in 2SLGBTQ+ health and research.
The 2SLGBTQ+ Health Hub will provide opportunities for asynchronous and synchronous learning and skill-development, offering training that is intersectional, community-informed, and grounded in a commitment to anti-oppression, anti-racism, and Indigenous self-determination.  The 2SLGBTQ+ Health Hub aims to support health promotion activities, stigma reduction, and 2SLGBTQ+ health across the lifecourse.
Objectives
Build an integrated, cross-sectoral training hub focused on capacity-building and community-based interventions benefiting the health of 2SLGBTQ+ people.
Foster an interdisciplinary training network, with engaged partners and mentors from across Canada, supporting a new generation of investigators/practitioners in academia, government, healthcare, and community.
Develop an innovative and sustainable education and training program, including both in-person and online elements.
Champion Indigenous self-determination, anti-oppression, anti-racism, and accessibility in research and training contexts, supporting and amplifying the work of Indigenous, Black, and other people of colour
---
Participation Opportunities
Fellowships
We are now accepting applications for our 2023-2024 cohort of trainees! 
Please read the full Call for Trainees at this link.
Veuillez lire l'intégralité de l'Appel aux candidatures sur ce lien.
If you have any questions about the application process, please contact anna.penner@utoronto.ca
Each year, emerging leaders in 2SLGBTQ health and research have the opportunity to apply for a 2SLGBTQ+ Health Hub fellowship. In addition to interacting with publicly accessible 2SLGBTQ+ Health Hub training and resources, trainees will engage in learning and skill-development by:
participating in synchronous online learning seminars,
working with mentors,
engaging in experiential learning opportunities
attending an annual learning and networking event (the 2SLGBTQ+ Health Hub Rendezvous)
Through this fellowship model, the 2SLGBTQ+ Health Hub aims to both deepen the knowledge that fellows already have while also fostering new learning and professional networks.
17 trainees, including 6 Health Advisors based at the Community-Based Research Centre and 11 academic trainees (masters, doctoral, and postdoctoral fellows), make up the inaugural 2022-2023 cohort.
2SLGBTQ+ Health Hub Training Platform
The 2SLGBTQ+ Health Hub will provide open access to training and resources on topics related to 2SLGBTQ+ health and research by:
offering online training modules
presenting open lectures (for synchronous and asynchronous learning)
highlighting existing work through our resource library
---
Our Team
48 co-applicants, including academics, health professionals, and community leaders came together to submit the successful proposal for the 2SLGBTQ+ Health Hub.  The Principal Investigators (PIs) are:
Dr. Daniel Grace, Dalla Lana School of Public Health
Dr. Jacquie Gahagan, Mount Saint Vincent University
Dr. Mark Gilbert, BC Centre for Disease Control
Dr. Hannah Kia, University of British Columbia
Dr. Nathan Lachowsky, University of Victoria
The Equity, Diversity, Inclusion, and Accessibility (EDIA) Champion for the Hub is Dr. Ciann Wilson, Wilfred Laurier University.
Co-investigators represent academic institutions and community organizations from across Canada.  Other community, government, and academic stakeholders are engaged in the work of the 2SLGBTQ+ Health Hub as advisors, committee members, mentors, and lecturers.  We are committed to supporting ongoing community engagement in the work of the 2SLGBTQ+ Health Hub, prioritizing the work of those marginalized within larger queer and trans spaces including those who are Black, Indigenous, and other people of colour (BIPOC), transfeminine, and/or disabled.
The 2SLGBTQ+ Health Hub is staffed by the Program Manager (Anna Penner) and the Research Coordinator for the Dalla Lana School of Public Health Centre for Sexual and Gender Minority Health Research (Mackenzie Stewart).
Contact the 2SLGBTQ+ Health Hub:
Funding
In early 2021, the Canadian Institutes of Health Research (CIHR) introduced a new funding stream, the Health Research Training Platform (HRTP) Pilot.  Health Research Training Platforms are intended to support the next generation of health researchers through training and mentorship. Funding pools were available for training platforms related to several different areas of research, including Stigma Reduction and Life Course Mental Wellness for LGBTQ/2S Populations.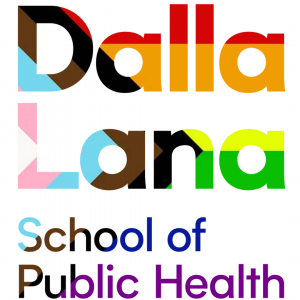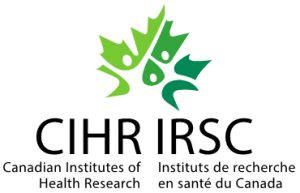 ---