The postdoctoral fellowship program aims to deepens the expertise, advance the research, and support the careers of recent doctoral graduates. The Centre for Global Health continues to advertise fellowship opportunities internationally and is giving some preference to recent graduates from LMICs, particularly from priority regions.
Meet the Postdoctoral Fellows
Dr. Nyawira Gitahi, MBChB, MPH, is a medical doctor trained at the University of Nairobi in Kenya. She completed her MPH program from the Moi University and is currently a Post-Doctoral Researcher at the Centre for Global Health, Dalla Lana School of Public Health. She has built a public health career implementing HIV treatment and prevention public health programs and in maternal, child health, and adolescent community-based interventions in Kenya. She is passionate about adolescent Sexual Reproductive health and mental health.
Muriel Mac-Seing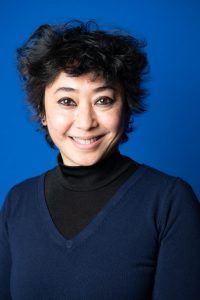 For the past 15 years, Muriel has worked in community health, sexual and reproductive health including HIV and AIDS, gender-based violence protection, and disability, in Asia and sub-Saharan Africa. Muriel holds a Ph.D. in Public Health (Global Health Option) from the École de santé publique, Université de Montréal, and a master's degree in applied sciences and a bachelor's degree in nursing sciences from McGill University. Before pursuing her doctoral studies, she acted as the Head of the Prevention and Health Unit at Humanity and Inclusion. Muriel is a passionate advocate of social justice for marginalised populations, notably people with disabilities to exercise their human rights and have fair access to health. From 2014-2016, Muriel was a member of the Human Rights Reference Group at the Global Fund to Fight AIDS, Tuberculosis, and Malaria. She acted as the President of the Students' Community in Global Health at the Université de Montréal in 2018-2019. Muriel was named among the Canadian Women Leaders in Global Health lists of 2018 and 2020. she was also the co-lead in the elaboration of the first list of the 200+ Francophone Women Leaders in Global Health. Recipient of a CIHR postdoctoral fellowship scholarship, Muriel is delighted to start postdoctoral research with Dr. Erica Di Ruggiero on COVID-19 related global health governance and population health research agendas in Canada.
Muriel Mac-Seing was also featured in the Centre for Global Health newsletter. Read more about her journey in global health.
Lonnie Embleton
Adolescent SRH and UHC Fellow at Dalla Lana School of Public Health, University of Toronto