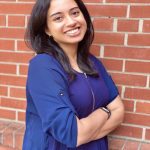 Faculty Member
Ananya Tina Banerjee PhD
Email Address(es)

Division(s)/Institute(s)

Position

Assistant Professor

SGS Status

Associate Member

Appointment Status

Status Only
Research Interests
I acknowledge my academic position is held at the University of Toronto. Toronto (from the Haudenosaunee word Tkaronto) is the home to many Indigenous people from across Turtle Island and I am grateful to have the opportunity to work in this territory as a settler.
My unique dual training in qualitative and quantitative research methods enables me to study the social determinants and lived experiences of diabetes among South Asian migrant communities living in Canada and design health promotion programs. The focus of my equity-driven public health research exemplifies my commitment to providing a strong foundation in methodology  guided by principles of the socio-ecological framework, anti-oppression, intersectionality, community-based participatory research and cultural safety. For more information please visit the South Asian Health Research Hub.
---
EDUCATION & TRAINING HISTORY
2016-2018 Chronic Disease & Pharmacotherapy Program, Institute of Clinical Evaluative Sciences (ICES) – Fellow
2012-2014  Women's College Research Institute – CIHR Funded Postdoctoral Fellow
2007–2012  McMaster University – Doctor of Philosophy (PhD), Health Research Methodology
2005–2007  University of Toronto – Masters of Science (MSc), Exercise Sciences
2000-2004  York University – Honors Bachelors of Science (BSc), Kinesiology & Health Science and Psychology
---
PRIMARY TEACHING RESPONSIBILITIES
Supervise MPH-Health Promotion Practicum Students
---
CURRENT LED RESEARCH PROJECTS AS PRINCIPLE INVESTAGOR
South Asian Adolescent Diabetes Awareness Program (SAADAP) funded by the Lawson Foundation and Social Sciences and Humanities Research Council (SSHRC).
Sri Lankan Migration and Diabetes Study funded by SSHRC.
---
REPRESENTATIVE PUBLICATIONS
Banerjee, A.T., Shah, B. Differences in Prevalence of Diabetes among Immigrants from South Asian Countries. (2018).  Diabetic Medicine,35(7), 937-943.
Abdulwasi, M., Bhardwaj, M., Nakamura, Y., Zawi, M., Price, J., Harvey, P., & Banerjee, A.T. An Ecological Exploration of Facilitators to Participation in a Mosque-Based Physical Activity Program for South Asian Muslim Women. Journal of Physical Activity and Health. doi: 10.1123/jpah.2017-0312. [Epub ahead of print]
Banerjee, A.T., Zawi M., Landry M., Childerhose, D., Stephens, N., Shafique, A., & Price, J. (2017). A Pilot Examination of a Mosque-Based Physical Activity Intervention for South Asian Muslim Women in Ontario, Canada. Journal of Immigrant & Minority Health, 19(2), 349-357.
Banerjee, A.T., Strachan, P., Boyle, M., Anand, S., & Oremus, M. (2015). Factors To Facilitate The Implementation Of Church-Based Health Promotion Programs in Canada: A Qualitative Study. American Journal of Health Promotion, 29(6), 365-373.
---
OTHER APPPOINTMENTS & AFFILIATIONS
Assistant Professor (non-budget cross-appointment), Faculty of Kinesiology & Physical Education, University of Toronto