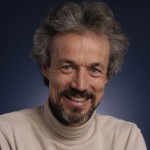 Faculty Member
Donald C Cole FRCP(C)
Email Address(es)

Office Phone

416-946-7870

Office Address

Dalla Lana School of Public Health Health Sciences Building, 155 College Street Toronto, ON M5T 3M7

Curriculum Vitae

Division(s)/Institute(s)

Position

Professor Emeritus

SGS Status

Member Emeritus

Appointment Status

Emeritus
Research Interests
Metalevel
Ecological public health and equity
Healthy and sustainable agriculture interventions for human health
Environmental or workplace intervention evaluation
Education & Training History
1973 – 78 MD, Faculty of Medicine, University of Toronto
1987- 91 Community Medicine residency programme and Masters in Health Research Methods, McMaster University
2012-13 Core Foundations in Educational Research certificate
Other Affiliations
Member of the School of the Environment
Primary Teaching Responsibilities
As retired, occasional resource person – lecturer
Not taking on supervision of new graduate students, as in phased retirement
Professional Summary & Appointments
Feb 99 – Present Senior then Associate Scientist, Workplace Studies, Institute for Work & Health http://www.iwh.on.ca/
Sept 2001- Present Associate Scientist, International Potato Center (CIP) http://cipotato.org/
2012 – Present Member, Canadian Community of Practice in Ecosystem Health (COPEH-Can)  http://www.copeh-canada.org/ and EcoHealth Ontario Collaborative http://www.ecohealth-ontario.ca/
Fellow, Royal College of Physicians and Surgeons of Canada in Occupational Medicine (1990) and Community Medicine (1992)
Member, Canadian Public Health Association
Member, Canadian Society of International Health and Canadian Coalition for Global Health Research – http://www.ccghr.ca/
Honours & Awards
June 2011 Robin Badgley Award for Teaching Excellence in Public Health Sciences – open
Funded Investigator:
Sherwood S, Batel M, Berti P, Borja R, Cole DC, Lopez P, Paredes M.  Mobilizing a Critical Mass of "250 Thousand Families" as a Public Policy Resource for Addressing Non-Communicable Disease in Ecuador. IDRC Agriculture, Health & Environment Program. CDN $930,000. Dec 2015-Dec 2018
Parkes M, Allison S, Hallstrom LK, Harder  HG, Stephen C, Surette C, Takaro TK with Adams E, Beck L, Brisbois B, Bunch M,  Buse C, Cleary E,  Cole DC,  Cross N,  De Leeuw S, Gislason M, Greenwood M, Lemire M, Marks R, Marshall D,  Reschny J, Saint-Charles J, Vaillancourt C, Vigano J, Woollard R.  The ECHO Network (Environment, Community,  Health Observatory): Strengthening intersectoral capacity to understand and respond to Health Impacts of Resource Development. CIHR Team Grant: Environments and Health: Intersectoral Prevention Research. LOI. (CDN$49,826) & Full application (CDN$ 2,083,753) (Co-Applicant)
Dodd W*, Cole DC, Liu J, Lau L. The role of social capital in navigating the social welfare system among income poor households in the Philippines. SSRHC Insight Development Grant #430-2018-00113 (2018-20) $74,994 (Co-Applicant)
Consultation/Service
Liverpool School of Tropical Medicine – Capacity Research Unit
Global Action Fund for Fungal Infections – Senior Advisor
Representative Publications:
Book
Cole DC, Lee-Smith D, Nasinyama GW (eds). Healthy City Harvests: Generating evidence to guide policy on urban agriculture. CIP (International Potato Center)/Urban Harvest, Lima, Peru and Makerere University Press. 2008. 259 pp
Contributions to Books:
Cole DC, HortiSana Huancayo: Rossana Pacheco, Armando Alfaro, Veronica Cañedo, Willy Pradel, Gordon Prain, Mary Luz Solarzano, Bronwyn Underhill. Andean Indigenous-Mestizo Peoples, Agro-Ecosystems & Human Health: Horticulture in Peru's Montaro Valley. In: Jeff Reading, Namaste Marsden, Rachel Link, Dinara Kurbanova and Miranda Kelly (eds). Global Indigenous Health Research Symposium Report. Papers and Presentations: Directions and Themes in International Indigenous Health Research 2008. Victoria, BC Canada: Centre for Aboriginal Health Research, University of Victoria. Pp 27-32
Orozco F, Cole DC. Tackling challenges to farmers' health and agro-ecosystem sustainability in highland Ecuador. Ch 4 in Charron D (ed). Ecohealth Research in Practice Innovative Applications of an Ecosystem Approach to Health. Springer & IDRC, Ottawa, Canada. 2011 pp 47-58
Peer Reviewed Journal Publications
Hau M, Cole DC, Vanderlinden L, Campbell M, MacFarlane R, Archbold J, Mee C. Application of precaution in addressing local environmental health issues: a retrospective case analysis and proposed guide. PMID:24999853  International Journal of Occupational and Environmental Health 2014;20(2):174 – 184
Pradel W, Prain G, Cole DC, Mera X, Pacheco R. Towards healthier horticulture: evaluation of change in vegetable production, marketing and consumption in the Peruvian and Ecuadorian Andes. Better Evaluation June 2013 http://betterevaluation.org/blog/mixed-methods-part2?utm_source=BetterEvaluation+Newsletter&utm_campaign=f4aa10463d-Special_edition_rubrics_14_03_2013&utm_medium=email&utm_term=0_a745b98c7e-f4aa10463d-72513417 (Co-PA)
McKellar K, Yi J, Pitzul K, Cole DC. Evaluating communities of practice and knowledge networks: A systematic scoping review of evaluation frameworks. PMID: 25023411 EcoHealth  September 2014; 11(3):383-399; doi:10.1007/s10393-014-0958-3
Orkin AM, Lay M, McLaughlin J, Schwandt M, Cole D.  Medical repatriation of migrant farm workers in Ontario: a descriptive analysis. PMID:25295239 CMAJ OPEN June 2014; 2(3): E192-198; doi:10.9778/cmajo.20140014
Lam S, Leffley A, Cole DC. Applying an Ecohealth perspective in a state of the environment report: experiences of a local public health unit in Canada. PMID: 25546271 Int J Environ Res Public Health Deccember 2014;12(1):16-31; doi: 10.3390/ijerph120100016
Cole DC, Levin C, Loechl C, Thiele G, Grant F, Girard AW, Sindi K, Low J. Planning an integrated agriculture and health program and designing its evaluation: experience from western Kenya. Evaluation and Program Planning 2016 Jun;56:11-22. doi: 10.1016/j.evalprogplan.2016.03.001. Epub 2016 Mar 14 http://www.sciencedirect.com/science/article/pii/S0149718916300581 [PMID: 27003730] (PA)
Brisbois B*, Burgos Delgado A, Barraza D, Betancourt OF, Cole DC, Mertens F, Parkes M, Saint-Charles J. Ecosystem approaches to health and knowledge-to-action: towards a political ecology of applied health-environment knowledge. Journal of Political Ecology 2017; Vol. 24: 692-715 (Co-A)
Weiler, Anelyse; McLaughlin, Janet; Cole, Donald. Food security at whose expense? A critique of the Canadian temporary farm labour migration regime and proposals for change. International Migration 2017 Vol. 55 (4) pp 48-63 doi: 10.1111/imig.12342 (Co-A)
Cole DC, Govender NP, Chakrabarti A, Sacaral J, Denning DW. Improvement of fungal disease identification and management – combined health systems and public health approaches. The Lancet Infectious Diseases Published Online July 31, 2017 http://dx.doi.org/10.1016S1473-3099(17)30308-0 8 pp (PA)
Waheed F*, Cole DC, Ferguson G, MacLellan J, Ollson C, McCallum L. Health Impact Assessment of Transportation Projects, Plans and Policies: A Systematic Scoping Review. Environmental Impact Assessment Review 2018 (July); 71:17-25 https://doi.org/10.1016/j.eiar.2017.12.002 (co-PA)
Mulligan K, Archbold J, Baker LE, Elton S, Cole DC. Toronto municipal staff and policy makers' views on urban agriculture and health: a qualitative study. Journal of Agriculture, Food Systems and Community Development 2018; 8b, supplement 2: 133-156 DOI:https://doi.org/10.5304/jafscd.2018.08B.001 (SRA and corresponding author)
Cole DC, Parkes M, Saint-Charles J, Webb J, Gislason M, McKellar K et al.. Evolution of capacity strengthening: insights from the Canadian Community of Practice in Ecosystem Approaches to Health. Transformative Dialogues 2018; 11(2): 1-21 (PA)  http://www.kpu.ca/sites/default/files/Transformative%20Dialogues/TD.11.2_Cole_etal_Evolution_of_capacity_strengthening.pdf
Knowledge translation products include those associated with the Metals in Newcomer Women project.