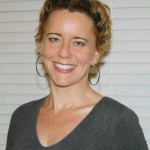 Faculty Member
Annie Dupuis PhD
Email Address(es)

Website(s)

Curriculum Vitae

Division(s)/Institute(s)

Position

Adjunct Professor

SGS Status

Associate Member
Research Interests
Methods: Survival analysis (time dependent covariates, competing risks) , Hierarchical models (Random coefficients models), Repeated measures models, Multivariate methods (principal component/factor analysis, cluster analysis, CART), Classical test theory/Rasch models/Item Response Theory, Graphical methods, Simulations and Bootstrapping
Clinical Areas: Cystic Fibrosis, Autism, ADHD, OCD
Education & Training History
2001 – 2003: CIHR Post Doctoral Fellow, Hospital for Sick Children, Toronto, Ontario
1996 – 2001: PhD Biostatistics, University of Toronto, Toronto, ON
1994 – 1996: MSc Biostatistics, University of Toronto, Toronto, ON
1991 – 1994: BSc Statistics (First Class Honours), Dalhousie University, Halifax, NS
Primary Teaching Responsibilities
Representative Publications
Dupuis A, Indralingam A, Chevrier A, Crosbie C, Arnold P, Burton CL, Schachar R. Response time adjustment in the Stop Signal Task: development in children and adolescents.  Child Dev. 2018 Mar 30. doi: 10.1111/cdev.13062
Baribeau DA, Dupuis A, Paton TA, Scherer SW, Schachar RJ, Arnold PD, Szatmari P, Nicolson R, Georgiades S, Crosbie J, Brian J, Iaboni A, Lerch J, Anagnostou E. Oxytocin Receptor Polymorphisms are Differentially Associated with Social Abilities across Neurodevelopmental Disorders. Sci Rep. 2017 Sep 14;7(1):11618. doi: 10.1038/s41598-017-10821-0.
van der Plas E, Dupuis A, Arnold P, Crosbie J, Schachar R. Association of autism spectrum disorder with obsessive-compulsive and attention-deficit/hyperactivity traits in a community sample. J Autism Dev Disord. 2016 Sep;46(9):3115-25. doi: 10.1007/s10803-016-2853-y.
Dupuis A, Keenan K, Ooi CY, Dorfman R, Sontag MK, Naehrlich L, Castellani C, Strug L, Rommens J, Gonska T. Prevalence of Meconium ileus (MIP) marks the severity of mutations of the Cystic Fibrosis Transmembrane Conductance Regulator (CFTR) gene. Genet Med. 2016 Apr;18(4):333-40 doi: 10.1038/gim.2015.79
Dupuis A, Hamilton D, Cole DE, Corey M.  Cystic Fibrosis Birth Rates in Canada: A Decreasing Trend since the Onset of Genetic Testing  J Pediatr.  2005 Sep;147(3):312-5. doi:10.1016/j.jpeds.2005.06.043
Ooi CY, Dupuis A, Gonska T, Ellis L, Ni A, Jarvi K, Martin S, Ray P, Steele L, Kortan P, Dorfman R, Solomon M, Zielenski J, Corey M, Tullis E, Durie P. Does Integration of Different Ion Channel Measurements Improve Diagnostic Performance in Cystic Fibrosis?  Ann Am Thorac Soc. 2014 May;11(4):562-70.
Ooi CY, Dupuis A, Ellis L, Jarvi K, Martin S, Ray PN, Steele L, Kortan P, Gonska T, Dorfman R, solomon M, Zielenski J, Corey M, Tullis E, Durie P.  Does extensive genotyping and nasal potential difference testing clarify the diagnosis of cystic fibrosis among patients with single-organ manifestations of cystic fibrosis?  Thorax 2014 Mar;69(3):254-60.