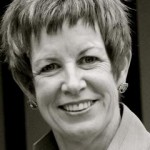 Faculty Member
Susan Glover Takahashi PhD, MA(Ed), BSc
Email Address(es)

Office Phone

(416) 946-3844

Office Address

Postgraduate Medical Education, Faculty of Medicine, University of Toronto 602-500 University Avenue Toronto, ON M5G 1V7

Division(s)/Institute(s)

Position

Associate Professor
Research Interests
Competency Models
Curriculum Design
Professionalism Behaviours in Practice
Postgraduate Medical Education
Assessment and evaluation
Education & Training History
2004 PhD, Curriculum, Teaching and Learning, Ontario Institute for Studies in Education, Toronto, Ontario, Canada
1997 MA (Education), Curriculum, Teaching and Learning, Ontario Institute for Studies in Education, Toronto, Ontario, Canada
Professional Summary & Appointments
2006-present Assistant Professor, Department of Family and Community Medicine, University of Toronto
2008-present Cross-appointment Assistant Professor, Dalla Lana School of Public Health
Honours & Awards
National Conference on Residency Education – 2007 Best Poster Award
National Conference on Residency Education – 2008 Best Poster Award
Excellence Through Innovation Award, University of Toronto – 2010
Current Research Projects
Improving assessment practices in residency education
Competency-based curriculum in residency education
Representative Publications
Zbieranowski I, Glover Takahashi S, Verma S, Spadafora S. (2013). Remediation of Residents in Difficulty a Retrospective 10-Year Review of the Experience of a Postgraduate Board of Examiners. Academic Medicine, 88(1):111-6.
Iglar K, Whitehead C, Glover Takahashi S. (2013). Competency-Based Education in Family Medicine. Medical Teacher, 35(2):115-9.
Glover Takahashi S, Rothman A, Nayer M, Urowitz M, Crescenzi A M. (2012). Validation of a Large Scale Clinical Examination for International Medical Graduates. Canadian Family Physician, 58:e408-17.
Glover Takahashi S, Waddell A, Kennedy M, Hodges B. (2011). Innovations, Integration and Implementation Issues in Competency-Based Training in Postgraduate Medical Education. Association of Faculties of Medicine of Canada (AFMC)