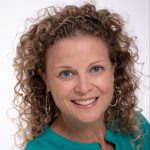 Faculty Member
Sonia M. Grandi PhD, MSc
Email Address(es)

Office Phone

514-813-7654 x303619

Division(s)/Institute(s)

Position

Assistant Professor

SGS Status

Associate Member

Appointment Status

Status Only

Currently Accepting Doctoral Students?

Yes
Research Interests
Perinatal and pediatric epidemiology
Maternal and child health
Pharmacoepidemiology
Methods in perinatal epidemiology
Prediction modeling
Machine learning
Education and Training
PhD, Epidemiology, Department of Epidemiology, Biostatistics, and Occupational Health, McGill University
MSc, Nutrition, School of Human Nutrition, McGill University
BSc, Biology, University of Toronto
Affiliations
Scientist, Hospital for Sick Children, Child Health Evaluative Sciences
Teaching Responsibilities
 CHL 5408 – Research Methods II. 
Representative Publications
Grandi SM, Filion KB, Hutcheon JA, Rosella LA, Platt RW. Accounting for Repeat Pregnancies in Prediction Models. Epidemiology. 2021; 32:560-569. doi:10.1097/EDE.
Grandi SM. Cardiovascular Risk Screening in Women with Pregnancy Complications: The Need for Integrative Strategies. Invited Editorial. Journal of Womens Health (Larchmt). 2020; 30:285-286. doi: 10.1089/jwh.2020.8716.
Grandi SM, Filion KB, Yoon S, Ayele HT, Doyle CM, Hutcheon JA, Gore GC, Smith GN, Ray J, Nerenberg K, Platt RW. Cardiovascular and Cerebrovascular-Related Morbidity and Mortality in Women with a History of Pregnancy Complications: A Systematic Review. Circulation. 2019; 139:1069-1079.
Grandi SM, Smith GN, Platt RW. The relative contribution of pregnancy complications to cardiovascular risk prediction: Are we getting it wrong? Circulation. 2019; 140:1965-1967.
Grandi SM, Vallée-Pouliot K, Eberg M, Platt RW, Ariel R, Basso O, Filion KB. Hypertensive Disorders in Pregnancy and the Risk of Incident Cardiovascular Disease. Paediatr Perinat Epidemiol. 2017; 31:412-421.
Full list at https://scholar.google.com/citations?user=-7MC4woAAAAJ&hl=en.