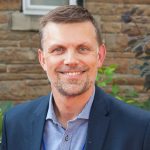 Faculty Member
Cameron D. Norman Ph.D. (Behavioural & Social Science), MDes (Strategic Foresight & Innovation)
Email Address(es)

Office Address

Dalla Lana School of Public Health, University of Toronto 155 College Street Toronto, ON M5T 3M7

Website(s)

Curriculum Vitae

Division(s)/Institute(s)

Position

Adjunct Professor

SGS Status

Associate Member

Admin Faculty Appointment

Social & Behavioural Health Science

Currently Accepting Doctoral Students?

No
Research Interests
Innovation in health systems
Systems thinking & complexity science
Design thinking and developmental evaluation
Program design and evaluation
Knowledge translation & exchange
Health behaviour change
eHealth / Public eHealth and eLearning
Health Communications & health literacy
Strategic foresight & Innovation in human systems
NOTE: ** Currently not accepting trainees for supervision, new membership on graduate committees or recruiting for research-related employment **
Education & Training History
2013: Master of Design (MDes): Strategic Foresight & Innovation – OCAD University, Toronto, ON Canada
2006: Post-Doctoral Fellow: Systems Thinking & Knowledge Translation – Centre for Clinical Epidemiology & Evaluation, Vancouver Coastal Health Research Institute and Department of Health Care & Epidemiology, University of British Columbia, Vancouver, BC & Centre for Global eHealth Innovation, University Health Network, Toronto, ON
2005: Doctor of Philosophy (PhD): Public Health Sciences – University of Toronto, Toronto, ON
2001: Post-Graduate Teaching Certificate: Health Sciences – Institute of Medical Sciences, Faculty of Medicine, University of Toronto, Toronto, ON
1998: Master of Arts (MA): Community Psychology – Wilfrid Laurier University, Waterloo, ON
1996: Bachelor of Arts (BA (Hons)): Psychology – University of Regina, Regina, SK
Additional Training & Education
2012: Credentialed Evaluator Designation (CE) — Canadian Evaluation Society
2012: Post-graduate Certificate in Developmental Evaluation – Social Innovation Generation, University of Waterloo School of Environment, Enterprise and Development
2010: NCI Charrette System Certification – Graduate School of Design, Harvard University, Cambridge, MA
2009 & 2011: Accredited Practitioner ( Knowledge management & organizational development) – Cognitive Edge Systems
Other Affiliations
2016 – 2020: Faculty, Faculty of Design, Design & Health Program, OCAD University
2012 – 2017: President – Public Health Alumni Association of the University of Toronto (PHAA)
Primary Teaching Responsibilities
No primary courses.
Professional Summary & Appointments
Principal & President, Cense Ltd. 
Honours & Awards
2017: University of Toronto Arbor Award for Alumni Excellence
2013: Canadian Community Psychology Award, Canadian Psychological Association (Recognizing distinguished service and leadership)
2012: Robin Badgley Teaching Excellence Award – Early Stage (Awarded to the most outstanding teacher and educational scholar in public health at the University of Toronto)
2008: Best Paper of the Year, International Medical Informatics Association (for Norman, C.D.& Skinner, H.A. (2006). eHEALS: The eHealth Literacy Scale. Journal of Medical Internet Research, 8, 4, e27.)
2006: Volunteer Service Award, Ontario Physical Health and Education Association
2006: Best Conference Paper with Practical Application Award, 5th International Conference on Organizational Behaviour in Health Care. Aberdeen, Scotland (for: Best, A., Trochim, W., Moor, G., Haggerty, J., Norman, C.D., Cabrera, D. & Logan, H. (2006, April). Systems thinking for knowledge integration: New models for policy research collaboration)
Current Research Projects
04/19 – 06/22:           Future-proofing young people with disabilities. Funded by: Social Science & Humanities Research Council of Canada (SSHRC): $247,361. Investigators: Jetha, A., Gignac, M., Bultmann, U., Smith, P., Tompa, E., Bonaccio, S., Banks, C., Tucker, L., & Norman, C.D.
Note: ** Currently not accepting trainees for supervision, new membership on graduate committees or recruiting for research-related employment **
Representative Publications (last 5 years)
Brørs, G., Wentzel-Larsen, T., Dalen, H., Hansen, T.B., Norman, C.D., Wahl, A.  & Norekvål, T. M. (in press). Psychometric properties of the Norwegian version of the eHealth Literacy Scale (eHEALS) among patients after percutaneous coronary intervention. JMIR
Brørs, G., Norman, C. D., & Norekvål, T. M. (2020). Accelerated importance of eHealth literacy in the COVID-19 outbreak and beyond. European Journal of Cardiovascular Nursing, 1–4.
Norman, C. D., Haresign, H., Forer, B., Mehling, C., Krajnak, J., Bloomberg, H., … Legare, J. (2020). Engagement, Innovation, and Impact in a Dietitian Contact Centre: The EatRight Ontario Experience. Canadian Journal of Dietetic Practice and Research, 1–6.
Knight, A. T., Cook, C. N., Redford, K. H., Biggs, D., Romero, C., Ortega-Argueta, A., Norman, C.D., Parson, B., Reynolds, M., Eoyang, G., Keene, M. (2019). Improving conservation practice with principles and tools from systems thinking and evaluation. Sustainability Science,
Silva, D. S., Smith, M. J., & Norman, C. D. (2018). Systems thinking and ethics in public health: a necessary and mutually beneficial partnership. Monash Bioethics Review, 36(0123456789), 54–67.
Baskerville, N. B., Struik, L. L., Guindon, G. E., Norman, C. D., Whittaker, R., Burns, C., … Brown, K. S. (2018). Effect of a Mobile Phone Intervention on Quitting Smoking in a Young Adult Population of Smokers: Randomized Controlled Trial. JMIR MHealth and UHealth, 6(10), e10893.
Ungar, T., Knack, S. & Norman, C.D. (2017). Re: Suicide on TV: minimising the risk to vulnerable viewers. Editorial Letter. BMJ, 358.
Ungar, T., Norman, C. D., & Knaak, S. (2017). Think You Can Shrink? A Proof-of-Concept Study for Men's Health Education Through Edutainment. Journal of Technology in Behavioral Science, 1–6.
Norman, C.D., Haresign, H., Mehling, C., & Bloomberg, H. (2016). Exploring the Feasibility and Potential of Virtual Panels for Soliciting Feedback on Nutrition Education Materials. JMIR Public Health and Surveillance, 2 (1), e18.
Calvasina, P., Lawrence, H.P., Hoffman-Goetz, L., & Norman, C.D. (2016). Brazilian immigrants' oral health literacy and participation in oral health care in Canada. BMC Oral Health, 1–7. *
van der Tempel, J., Noormohamed, A., Schwartz, R., Norman, C. D., Malas, M., & Zawertailo, L. (2016). Vape, quit, tweet? Electronic cigarettes and smoking cessation on Twitter. International Journal of Public Health, 1–8.
Baskerville, N.B., Struik, L.L., Hammond, D., Norman, C.D., Guindon, E., Whittaker, R., Burns, C.M., Grindrod, K.A., Brown, K.S. (2015). Effect of a mobile phone intervention on quitting smoking in a young adult population of smokers: Randomized controlled trial study protocol. JMIR Research Protocols, 4 (1), e10.
Norman, C.D. (2013). Teaching systems thinking and complexity theory in health sciences. Journal of Evaluation in Clinical Practice, 19,(6) 1087.