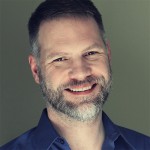 Faculty Member
James A Scott PhD, ARMCCM
Email Address(es)

Office Phone

+1 416 946 8778

Office Address

Division of Occupational & Environmental Health 223 College Street Toronto, Ontario M5T 1R4

Website(s)

Curriculum Vitae

Division(s)/Office

Position

Professor

SGS Status

Full Member

Appointment Status

Tenured

Admin Position

Division Head
Research Interests
Biological hazards in occupational and environmental hygiene
Molecular detection of bioaerosols
Bioaerosol sampling technology
DNA sequence-based studies of human and environmental microbiomes
Housing and health
Environmental exposures and allergic disease
Biodeterioration and biodegradation
Environmental microbiology
Evolutionary biology and ecology of microfungi

Education & Training History
James Scott earned his PhD in the Department of Botany at the University of Toronto studying the taxonomy and ecology of moulds in house dust, completing a doctoral minor in Occupational Hygiene in the Department of Community Health. Prior to that, Dr. Scott completed a BSc in Phytopathology, also at the University of Toronto. Dr. Scott joined the Department of Public Health Sciences and the Gage Occupational & Environmental Health Unit in 2002 as an Assistant Professor, was awarded tenure and promoted to Associate Professor in 2009, and promoted to Full Professor in 2016. His research bridges occupational health and environmental health, focusing on the measurement of exposure to health-relevant biological contaminants, particularly bioaerosols. Dr. Scott's laboratory uses conventional microbiological methods in addition to molecular diagnostics including high throughput next-generation DNA sequencing to investigate the composition and dynamics of a variety of microbial communities. Currently, Dr. Scott is the Director of the UAMH Centre for Global Microfungal Biodiversity, a world-class repository of medically and environmentally important, living microfungi. Dr. Scott also co-leads SyMBIOTA, a large, CIHR-funded, multi-disciplinary team studying the impact of perinatal environmental exposures on early-life atopy and asthma in response to perturbations of the developing human gut microbiome. He also leads an Alfred P. Sloan Foundation project on microbiology of the built environment.
Dr. Scott teaches graduate courses in DLSPH on occupational microbiological hazards (indoor air quality, health care infection control, biosafety, weaponized microbes) and a 4th year undergraduate course in the U of T Human Biology program on medical and veterinary mycology. He received the 2006 Robin Badgley Award for Teaching Excellence, Early Career. Dr. Scott has been interviewed by numerous national and international media, and his work has recently been featured in articles in Wired Magazine, New Scientist Magazine, Discover, the Globe & Mail and the New York Times.
Prior to joining DLSPH, Dr. Scott founded Sporometrics Inc. in 1993, an ISO-accredited commercial environmental microbiology laboratory. Under Dr. Scott's leadership, Sporometrics became, and continues to be, one of the largest research-intensive commercial diagnostic microbiology laboratories in North America and a global leader in the innovation and provision of rapid, cutting edge molecular diagnostic tools to detect indoor microbes such as molds and Legionella as well as insect-vectored agents ranging from West Nile virus to phytoplasma crop pathogens in the developing world.
In addition to his activates at DLSPH, Dr. Scott is cross-appointed in the Division of Clinical Pharmacology and Toxicology in the Department of Medicine where he has long served as the lead provincial consultant on mushroom poisoning to the Ontario Poison Centre located at the Hospital for Sick Children. Dr. Scott is a member of the American Industrial Hygiene Association (AIHA) Proficiency Analytical Testing (PAT) Programs Board, the Past President of the Pan-American Aerobiology Association and Past Chair of the Environmental and Medical Mycology Committee of the Mycological Society of America. He is also the Scientific Advisor to the Mycological Society of Toronto, a regional group of several hundred amateur mushroom enthusiasts.
Other Affiliations
Department of Medicine (Division of Clinical Pharmacology and Toxicology), University of Toronto
Primary Teaching Responsibilities
Honours & Awards
Bruce P. Squires Award (CMAJ) (2015)
Robin Badgley Award for Teaching Excellence, Early Career (2006)
Current and recent research activities
UAMH Centre for Global Microfungal Biodiversity – is a premier repository of biomedically and environmentally important fungi and bacteria, including emerging pathogens, opportunists, allergenic and toxigenic species. The biobank moved to Toronto from Edmonton in 2015 under Dr. Scott's leadership. The collection comprises nearly 12,000 living biospecimens representing over 3,200 species. It is the largest and most important research archive of public health-relevant microfungi in the western hemisphere and one of only two top-level biobanks of these organisms in the world.
SyMBIOTA – An investigation of the relationship between early life antibiotic use and allergic disease, mediated by changes in gut microbial succession (funded by CIHR).
Use of high throughput next generation DNA sequencing to investigate the microbiome of moisture damaged building materials as a basis to develop improved biodeterioration resistance tests (funded by Alfred P Sloan Foundation).
Canadian Healthy Infant Longitudinal Development (CHILD) study, a birth cohort examining the environmental risk factors for early childhood allergy and asthma (funded by CIHR and AllerGen NCE).
Microbiology of metalworking fluids (funded by Ontario WSIB).
Detection methodology for viral bioaerosol (funded by Ontario WSIB).
Characterization of microbial populations in air and dust using molecular genetic methods (funded by AllerGen NCE).
REPRESENTATIVE PUBLICATIONS