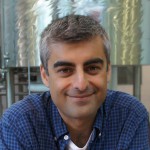 Faculty Member
Ketan Shankardass PhD, MHSc
Email Address(es)

Division(s)/Institute(s)

Position

Associate Professor

SGS Status

Associate Member

Appointment Status

Status Only
Research Interests
Social epidemiology to support innovative solutions for more equitable health systems.
Building on training in epidemiology, public health, biology and geography to understand the drivers of population health and equity from "cell to society".
Education & Training History
Centre for Research on Inner City Health in the Keenan Research Centre of the Li Ka Shing Knowledge Institute of St. Michael's Hospital
Postdoctoral Fellowship, CIHR Strategic Training Initiative in Health Research
University of Southern California, Los Angeles, California
PhD, Epidemiology
University of Toronto, Toronto, Ontario
MHSc, Community Health and Epidemiology
McMaster University, Hamilton, Ontario
Hons. BSc, Biology with minor in Geography
Other Affiliations
Assistant professor, Department of Psychology and the Health Sciences Program at Wilfrid Laurier University.
Primary Teaching Responsibilities
Honours & Awards
Current Research Projects
Multisectoral health strategies including Health in All Policies; neighbourhood-level programs to address chronic stress and chronic disease health inequities; and public opinion on health and equity.
Current and prior collaborations with the City of Hamilton, the Ministry of Health and Long-Term Care (Ontario), the Toronto Tri-hospital Collaborative on Health Equity Data Collection, the Local Air Quality Study for South Riverdale, Leslieville and the Beach, the World Health Organization, the City of Toronto, Health Canada and the University of Nairobi.
Representative Publications
Shankardass K, Lofters A, Kirst M, Quiñonez C. Public awareness of income-related health inequalities in Ontario, Canada. Int J Equity Health. 2012 11(26) doi:10.1186/1475-9276-11-26
Daoud N, Shankardass K, O'Campo P, Anderson K, Agbaria AK. Internal displacement and health among the Palestinian minority in Israel. Soc Sci Med. 2012 74: 1163-1171
Shankardass K. 2012. Place-based stress and chronic disease: A systems view of environmental determinants. In P. O'Campo & J.R. Dunn (Eds.), Rethinking Social Epidemiology: Towards a Science of Change (Part 2, 113-136). New York, NY: Springer Publishing Company. DOI: 10.1007/978-94-007-2138-8_6
Shankardass K, Dunn JR. 2012. How goes the neighbourhood? Rethinking neighbourhoods and health research in social epidemiology. In P. O'Campo & J.R. Dunn (Eds.), Rethinking Social Epidemiology: Towards a Science of Change (Part 2, 137-156). New York, NY: Springer Publishing Company. DOI: 10.1007/978-94-007-2138-8_7
Shankardass K, Solar O, Murphy K, Greaves L, O'Campo P. A scoping review of intersectoral action for health equity involving governments. Int J Public Health (Special Issue: Intersectoral action to address the social determinants of health). 2012 57(1): 25-33
Islam T, Urman R, Gauderman WJ, Milam J, Lurmann F, Shankardass K, Avol E, Gilliland F, McConnell R. Parental Stress Increases the Detrimental Effect of Traffic Exposure on Children's Lung Function. Am J Respir Crit Care Med. 2011 184:822–827
Shankardass K, Jerrett M, Milam J, Richardson J, Berhane K, McConnell R. Social environment and asthma: Associations with crime and No Child Left Behind programs. J Epidemiol Com Health. 2011 Oct:65(10):859-65
Lofters A, Shankardass K, Kirst M, Quiñonez C. Sociodemographic data collection in healthcare settings: An examination of public opinions. Med Care. 2011 49(2):193-199
Shankardass K, Solar O, Murphy K, Freiler A, Bobbili S, Bayoumi A, and O'Campo P. 2011. Health in All Policies: Results of a Realist-Informed Scoping Review of the Literature. In: Getting Started With Health in All Policies: A Report to the Ontario Ministry of Health and Long Term Care. Centre for Research on Inner City Health, Toronto, Ontario
Shankardass K. 2010. Predictors of spatial variation in childhood asthma in Toronto, Ontario. Health Canada, Ottawa, Ontario
McConnell R, Islam T, Shankardass K, Jerrett M, Lurmann F, Gilliland F, Gauderman J, Avol E, Kuenzli N, Yao L, Peters J, Berhane K. Childhood Incident Asthma and Traffic-Related Air Pollution at Home and School. Environ Health Perspect. 2010 118(7):1021-1026
Gallaher G, Kim S, Kirst M, Lofters A, Murphy K, O Campo P, Quiñonez C, Schaefer-McDaniel N, Shankardass K. 2009. Measuring Equity of Care in Hospital Settings: From Concepts to Indicators. Toronto Central Local Health Integration Network Hospital Collaborative on Marginalized Populations, Toronto, Ontario
O Campo P, Kirst M, Shankardass K, Lofters A. Closing the Gap in Urban Health Inequities, Round Table on Commission on Social Determinants of Health Report. J Public Health Policy. 2009 30(2):183-188
Shankardass K, McConnell R, Jerrett M, Milam J, Richardson J, Berhane K. Parental stress increases the effect of traffic-related air pollution on childhood asthma incidence. Proc Natl Acad Sci U S A. 2009 Jul:106(30):12406-11
Jerrett M, Shankardass K, Berhane K, Gauderman WJ, Künzli N, Avol E, Gilliland F, Lurmann F, Molitor JN, Molitor JT, Thomas DC, Peters J, and McConnell R. Traffic-related air pollution and asthma onset in children: A prospective cohort study with individual exposure measurement. Environ Health Perspect. 2008 Oct:116(10):1433-8