Meaningful progress towards Sustainable Development Goal 3: Good Health and Wellbeing hinges on advancing Universal Health Coverage (UHC) while ensuring no one is left behind. Grounded in equity, quality and financial risk protection, the pursuit of UHC, while aligned with SDG3, intersects with all other SDGs. The SDGs call for contextually sensitive evidence to solve implementation problems and strengthen global health equity. However, knowledge gaps in UHC implementation remain. Failures to effectively implement health system strengthening interventions carry a significant price, especially for lower resourced health systems.
Our Aim
The Collaborative aims to build and advance an impactful research agenda and training initiatives that are focused on three key themes: equitable coverage; fair financing; and responsiveness. We believe these themes to be integral to advancing UHC and can collectively impact key SDGs addressing poverty, health and well-being, gender equality and reducing inequalities.
As a platform for high impact implementation science, the Collaborative:
Co-develops and implements an implementation science agenda that addresses health equity and gender equity across our three priority themes.
Co-designs and implements a multi-disciplinary training and mentorship program for trainees and early career researchers to develop future global health research leaders working on UHC research priorities.
Deepens multi-institutional partnerships and establishes a critical mass of partners, researchers, knowledge users and trainees working collectively to use implementation science evidence to achieve UHC and the SDGs.
About Us
We are a multidisciplinary team of researchers and academic partners from across the globe – who have come together to co-create, collaborate and deliver on an impactful implementation research agenda on UHC. The Collaborative is jointly hosted by the Nossal Institute For Global Health, University of Melbourne, and the Dalla Lana School of Public Health, University of Toronto.
Leadership & Coordination
The Collaborative is co-led by Dr. Erica Di Ruggiero and Dr. Beverley Essue from the Dalla Lana School of Public Health, University of Toronto and Dr. Sumit Kane from the Melbourne School of Population and Global Health, University of Melbourne.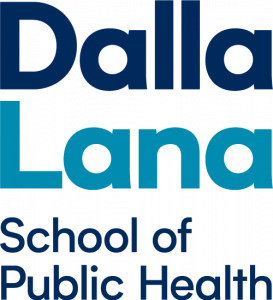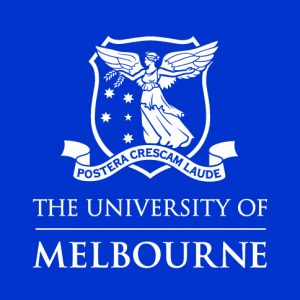 | | | |
| --- | --- | --- |
| Erica Di Ruggiero, Ph.D.: Associate Professor of Global Health, Social and Behavioural Health Sciences Division and cross-appointed to the Institute of Health Policy, Management and Evaluation, Director, Centre for Global Health, Dalla Lana School of Public Health. Her research focuses on the evaluation of population health interventions – their health and gender equity impacts (e.g., work policies), theoretical and methodological developments in implementation science, and global policy agenda-setting processes in the context of the SDGs. | Beverley Essue, Ph.D.: Associate Professor of Global Health at the DLSPH within the Institute for Health Policy, Management and Evaluation. She also has affiliations at UMiami and the George Institute for Global Health (Australia, India). A global health systems researcher and health economist who leads interdisciplinary research focused on strengthening health systems, supporting effective and equitable priority setting and advancing equity and gender equality. She leads global health capacity building initiatives in the areas of UHC and priority setting for health | Sumit Kane, MBBS, Ph.D, FCPS: Dr. Kane is Associate Professor at University Of Melbourne, and Professorial Fellow at Gokhale Institute of Politics & Economics at Pune, India. Dr. Kane has worked for many years as a healthcare provider at different levels of the health system in India. His research focus is on the equity, quality, and responsiveness of low- and middle-income country health systems – with a focus on close to community health services and human resources for health. His research includes studies on: equity and effectiveness of close-to-community services in Asia and Africa; trust relations in health systems; social and gender norms and health service use; performance and motivation of frontline health workers. |
Our Partners
As members of this Collaborative, we are committed to forging and strengthening relationships in a manner that is ethical, committed to co-learning, co-development, and sharing credit and benefits, and with a focus on meaningful and shared outcomes.
The Collaborative engages with multidisciplinary individuals, organizations, and academic institutions around the world to advance equity-oriented and policy-relevant research on UHC.  We welcome new opportunities to work with researchers who share our vision.
Interested in discussing collaborative opportunities? contact us at IR_UHC_Collab@outlook.com
Our Trainees & Projects
Under Development. More to come.
Projects
Under Development. More to come.
Contact Us
For more information about the Collaborative and our projects, please contact us at IR_UHC_Collab@outlook.com