Speakers
Theresa Tam, Chief Public Health Officer of Canada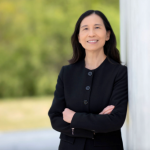 Dr. Theresa Tam has worked to protect and promote the health of Canadians for over two decades.
A paediatrician with expertise in immunization, infectious disease, emergency preparedness and global health security, Dr. Tam was named Canada's Chief Public Health Officer in 2017.
In her role as Canada's top public health professional, she has provided national leadership in Canada's response to the current COVID-19 pandemic response and Severe Acute Respiratory Syndrome (SARS) outbreak in 2003, and has served on World Health Organization emergency committees for Ebola, polio and Middle East respiratory syndrome. Dr. Tam is a champion for health equity and a leader in Canada's efforts to address the ongoing opioid crisis.
Theresa Tam
Administratrice en chef de la santé publique du Canada
La Dre Theresa Tam travaille à protéger et à promouvoir la santé des Canadiens depuis plus de deux décennies.Pédiatre spécialisée en immunisation, en maladies infectieuses, en mesures d'intervention d'urgence et en sécurité sanitaire mondiale, la Dre Tam a été nommée administratrice en chef de la santé publique du Canada en 2017.
Dans son rôle de professionnelle de la santé au Canada de premier ordre, elle a exercé un leadership national dans la réponse du Canada à la pandémie de la COVID-19 et à l'éclosion du syndrome respiratoire aigu sévère (SRAS) en 2003. Elle a aussi siégé aux comités d'urgence de l'Organisation mondiale de la Santé pour le virus Ebola, la polio et le syndrome respiratoire du Moyen-Orient. La Dre Tam est une championne de l'équité en santé et est aussi la chef de file des efforts déployés par le Canada pour lutter contre la crise des opioïdes qui perdure.
Timothy Caulfield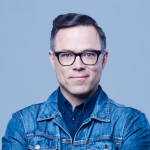 Timothy Caulfield is a Canada Research Chair in Health Law and Policy, a Professor in the Faculty of Law and the School of Public Health, and Research Director of the Health Law Institute at the University of Alberta. His interdisciplinary research on topics like stem cells, genetics, research ethics, the public representations of science and public health policy has allowed him to publish over 350 academic articles.
He has won numerous academic, science communication, and writing awards and is a Fellow of the Royal Society of Canada and the Canadian Academy of Health Sciences. He contributes frequently to the popular press and is the author of two national bestsellers: The Cure for Everything: Untangling the Twisted Messages about Health, Fitness and Happiness (Penguin 2012) and Is Gwyneth Paltrow Wrong About Everything?: When Celebrity Culture and Science Clash (Penguin 2015). His most recent book is Relax, Dammit!: A User's Guide to the Age of Anxiety (Penguin Random House, 2020) (US Title: Your Day, Your Way). Caulfield is also the host and co-producer of the award-winning documentary TV show, A User's Guide to Cheating Death, which has been shown in over 60 countries, including streaming on Netflix in North America.
Dr. Eileen de Villa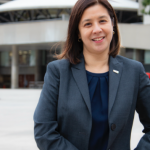 Dr. Eileen de Villa is the Medical Officer of Health for the City of Toronto. In this role, she leads Toronto Public Health, Canada's largest local public health agency that provides public health programs and services to 2.9 million residents. Dr. de Villa received her degrees as Doctor of Medicine and Master of Health Science (MHSc) from the University of Toronto and holds a Master of Business Administration from the Schulich School of Business. She is also an Adjunct Professor at the Dalla Lana School of Public Health at the University of Toronto.
Peter Juni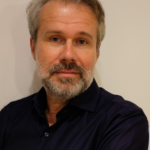 Peter Jüni MD, FESC, is the Director of the Applied Health Research Centre (AHRC) at the Li Ka Shing Knowledge Institute of St. Michael's Hospital, holds a Tier 1 Canada Research Chair in Clinical Epidemiology of Chronic Diseases, and is a Professor at the Department of Medicine and the Institute of Health Policy, Management and Evaluation at the University of Toronto. He has been serving as the Scientific Director of Ontario COVID-19 Science Advisory Table since July 2020. Since March 2020, he has worked nearly exclusively on clinical trials, observational studies, basic research and science communication related to COVID-19.
Peter is internationally renowned for his methodological work and for his clinical research on the management of cardiovascular and musculoskeletal disorders. A Fellow of the European Society of Cardiology, he has had leading roles in several major cardiovascular trials, including SIRTAX, LEADERS, FAME 2 and MATRIX, served as a member of several task forces of the European Society of Cardiology and co-authored the European guidelines on myocardial revascularization and on the management of acute myocardial infarction. Peter served as Editor of two Cochrane Review Groups, and contributed to the Cochrane Risk of bias tools for randomized and non-randomized studies. Peter contributed to over 400 papers, which were cited more than 100,000 times. Since 2015 he was been recognized as a Highly Cited Researcher.
Workshop Speakers
Elham Dolatabadi
Elham is currently an applied Machine Learning scientist at Vector Institute and an Assistant Professor (status only) at the Institute of Health Policy Management. Elham's work portfolio and research agenda are mainly focused on the adoption of Machine Learning and Deep Learning technologies into real-world needs. Elham's mission is to bring the power of Machine Learning and Data Science to health in order to improve the quality of care for patients and the working condition of health professionals. She has over 10 years of experience in leading various health AI projects in collaboration with public and private health sectors in Canada. Elham has well-established experiences in developing and teaching health AI training programs and graduate-level courses on intelligent medicine, Machine Learning, and knowledge representation. Prior to her role at Vector Institute, she was a postdoctoral researcher at University Health Network where her research focused on applying Machine Learning techniques in the development and evaluation of intelligent health monitoring technologies. Elham completed her Ph.D. at the University of Toronto focused on Machine Learning and healthcare.
Victoria Haldane
Victoria is a PhD candidate at the Institute of Health Policy, Management & Evaluation, University of Toronto. She holds a masters degree in public health from the Chinese University of Hong Kong. Her research spans implementation science for complex programme evaluation, health systems resilience, and quality of care. She has worked as a global health consultant and scientific writer for the Independent Panel for Pandemic Preparedness and Response, the World Bank and the WHO. Her work has been published in Nature Medicine, The Lancet, BMJ Global Health, and Health Policy and Planning, amongst others. She is passionate about making sense of, and effectively communicating, the vast and evolving public health evidence base.
Mustafa Al-Durra
Dr. Al-Durra is a multidisciplinary software engineer, researcher and academic. His research is focused on leveraging advanced data interoperability and integration techniques to uncover patterns in clinical data repositories. The major study of his PhD thesis was published in the British Medical Journal (BMJ) that analyzed the prevalence of publication and registration bias in randomized controlled trials.
In his current role as a Worldwide Healthcare Cloud Architect with Microsoft, Dr. Al-Durra enjoys his daily work in developing and implementing a number of interoperability and digital healthcare solutions across the public, education and private sector. Prior to joining Microsoft, he developed software for numerous healthcare projects; clinical trials platform for pharmaceuticals, EMR, radiology/clinical decision support system, personal health records integration (HealthVault), HL7 v2 integration, and major provincial wait times and electronic triage systems in Ontario, Canada. To nurture his passion in Academics, Dr. Al-Durra started teaching at Ryerson University (capstone project) and Centennial College (health informatics courses) as an adjunct professor. Dr. Al-Durra holds a PhD degree in Health Informatics from the University of Toronto (IHPME), a Certificate in Leadership Strategies in Healthcare IT from Harvard, an MSc in Information Systems from the University of Duisburg-Essen in Germany, and a BSc in Computer Engineering from the University of Baghdad. His publications can be found in Microsoft Academic and PubMed. His technical achievements are available on Credly.
Philip Mai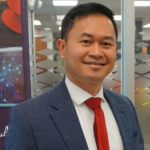 Philip Mai, M.A., J.D. is the Co-Director of and a Senior Researcher at the Social Media Lab at the Ted Rogers School of Management in Toronto. He is also a co-founder of the International Conference on Social Media and Society (#SMSociety). Mai focuses on tech policy issues, knowledge mobilization, information diffusion, business and research partnerships, and practical application of social media analytics. His research and commentaries have been featured in various national and international media outlets, including Bloomberg Businessweek, CBC The National, the Globe and Mail, the Conversation and other media outlets.
Dr. Krishana Sankar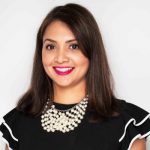 Dr. Krishana Sankar completed her PhD at the University of Toronto in the Faculty of Medicine. Her expertise lies in Cellular & Molecular Biology and she has over 10 years of scientific research experience. She is a sought after speaker and science communicator who has presented at many national and international events on diabetes research, the importance of STEM education and science communication. Dr. Sankar is also passionate about countering misinformation and has been dispelling misconceptions around healthcare issues for several years, both in person and on social media. Since the COVID-19 pandemic was declared in March 2020, she has been working to share accurate scientific information with different communities in Canada and Guyana.
Dr. Sankar is currently the Science Advisor and Community Partnerships Lead for ScienceUpFirst, a national anti-misinformation campaign in Canada that aims to combat misinformation around COVID-19 and the vaccines. Through her work with the organization, she has engaged and collaborated with several community partners that serve those in the underserved and marginalized populations. A major aim of her work is to remove barriers to access of accurate and relevant information to tackle misinformation in these groups.
Lauren Tailor (Infectious Disease Working Group)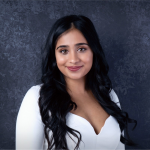 Lauren Tailor (she/her/hers) is a pharmacist (RPh) and current Master of Public Health (MPH) student in Epidemiology at the University of Toronto's (UofT) Dalla Lana School of Public Health. Lauren recently started the second year of her MPH and is completing a Collaborative Specialization in Global Health. She received both her Bachelor of Science in Honours Science and Doctor of Pharmacy (PharmD) degree from the University of Waterloo in 2020. Lauren is interested in research pertaining to pharmacoepidemiology, infectious diseases, LGBTQ+ health, and global health. She is currently 1 of 32 of the University of Toronto's REACH Alliance researchers. Through REACH, Lauren aims to explore the scalability of Africaid's Zvandiri, which is a peer-based non-profit aiming to improve HIV treatment adherence among youth in Sub Saharan Africa. She is hoping to pursue a PhD in pharmacoepidemiology and eventually become a leader in research and academia. Her areas of interest include pharmacoepidemiology, global health, women's health, LGBTQ+ health, pediatric health, and mental health.
Dr. Janet Papadakos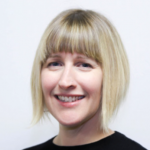 Dr. Janet Papadakos is a Scientist, The Institute for Education Research, University Health Network, Co-Director, of the Cancer Health Literacy Research Centre, Princess Margaret Cancer Centre and Provincial Head, Patient Education, at Ontario Health. She is also Assistant Professor, Institute for Health Policy, Management & Evaluation at the University of Toronto.
Dr. Papadakos' research and professional program is centered on three main platforms:
Health Literacy & Health Communication: Developing interventions to mitigate the impact of low health literacy.
Self-Management: Engaging patient and families to participate in their care.
Patient Education: Advancing patient and family health knowledge.
Panelists
Dr. Naheed Dosani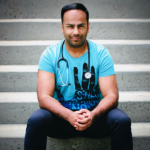 As a palliative care physician and health justice activist, Dr. Naheed Dosani is dedicated to advancing equitable access to health care for people experiencing homelessness and marginalization. These efforts include founding the Palliative Education and Care for the Homeless (PEACH) at the Inner City Health Associates and serving as Medical Director for a regional COVID-19 Isolation/Housing Program in the Toronto area. He also serves as the Health Equity Lead at Kensington Health in downtown Toronto and as a palliative care physician at St Michael's Hospital at Unity Health Toronto.
Dr. Dosani shares his passion for health equity through education and advocacy efforts that include media, public speaking, social media and faculty appointments at the University of Toronto and McMaster University. Dr. Dosani's research interests include care models for people experiencing homelessness and access to palliative care among culturally diverse communities.
Dr. Samantha Yammine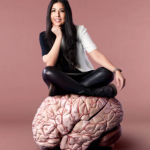 Samantha Yammine is a Neuroscientist and popular Science Communicator better known as Science Sam. She earned her PhD from the University of Toronto studying how stem cells build and maintain the brain, and then went on to found Science Sam Media, a science-based digital production agency.
She is passionate about empowering people to explore science by making it more familiar, accessible, and inclusive. Throughout the COVID-19 pandemic, she's been sharing the science behind the headlines as @science.sam on Instagram and Tik Tok, garnering millions of views every month to better help people assess risk, spot misinformation, and have informed discussions with their friends and family. She has been a guest Science Correspondent for a variety of shows on Netflix, TVO Kids, CBC GEM, Discovery UK, CBC Radio, and AsapSCIENCE. She sits on the Board of Trustees for RCIScience, Advisory Board for the anti-misinformation organization ScienceUpFirst, and the Editorial Board of the World Congress of Science and Factual Producers. Learn more and get in touch at samanthayammine.com
Dr. Andrew Boozary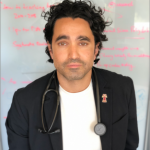 Dr. Andrew Boozary is a primary care physician and Executive Director, Population Health and Social Medicine at the University Health Network. He holds academic appointments as an assistant professor in the Department of Health Policy, Management and Evaluation (IHPME) at the University of Toronto and as an adjunct faculty member at the Mailman School of Public Health at Columbia University. Dr. Boozary is the founding editor-in-chief of the Harvard Public Health Review and has published in top academic journals including JAMA, BMJ and Health Affairs. Dr. Boozary completed his medical training at the University of Toronto and health policy training at Princeton University (Master in Public Policy) and Harvard University (Master of Science). He has maintained active research as a Visiting Scientist at the Harvard T.H. Chan School of Public Health and is a Senior Fellow at the Wellesley Institute.
At UHN, Dr. Boozary is working to develop, evaluate and scale new models of healthcare delivery for patients with complex health and social needs. During this pandemic, Dr. Boozary also serves as co-lead of the Ontario Health Toronto Region COVID-19 Homelessness Response and is a member of the Canadian Medical Association's Post-Pandemic Expert Advisory Group. Prior to joining UHN, Dr. Boozary served in senior advisory roles in the provincial and federal government on public policy issues ranging from primary care reform to the implementation of pharmacare.
Dr. Amit Arya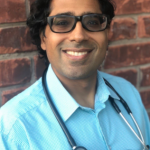 Dr. Amit Arya is a Palliative Care Physician who works in Long-Term Care Facilities and in Hospital. He is currently the Palliative Care Lead at Kensington Health & serves as Lecturer for the Department of Family and Community Medicine at the University of Toronto and Assistant Clinical Professor for the Department of Family Medicine at McMaster University. Dr. Arya holds multiple leadership roles at the national, provincial and local level, and was awarded the 2020 Award of Excellence in Social Responsibility, from the Department of Family and Community Medicine, University of Toronto. Earlier this, he co-founded Doctors for Justice in Long-Term Care, a large coalition of over 1000 physicians and researchers advocating for an overhaul of the long-term care system in Ontario. Through the COVID-19 crisis, he has been featured in the media speaking about LTC on well-known programs such as CBC the National, CTV's The Social, and TVO's The Agenda.
Dr. Onye Nnorom
Dr. Onye Nnorom is a Family Doctor and a Public Health & Preventive Medicine specialist. She is the Associate Program Director of the Public Health & Preventive Medicine Residency Program at the University of Toronto, and is the Black Health Theme Lead for the Faculty of Medicine at the University of Toronto. As the Black Health Theme Lead, she is tasked with developing educational content for teaching medical students about Black Canadian health, and inequities due to systemic racism. She is also a clinical consultant for the Nicotine Dependence Clinic at Centre for Addiction and Mental Health.
She is the President of the Black Physicians' Association of Ontario. She was also the chronic disease prevention lead at TAIBU Community Health Centre, where she led a number of successful cancer screening initiatives. Most recently she has taken the role as the Equity, Diversity and Inclusion Lead, within the Department of Family and Community Medicine at the University of Toronto. And she is the host of a podcast called Race, Health and Happiness where she interviews successful Black, Indigenous, and other People of Color, providing wisdom on how to stay well in a "racialized world".
Dr. Nnorom completed her medical degree at McGill University and then completed a Masters of Public Health (Epidemiology) and residency training at the University of Toronto. Being of Nigerian and Trinidadian heritage, she is particularly interested in Black community health and wellness, and racism as a social determinant of health.
Sume Ndumbe-Eyoh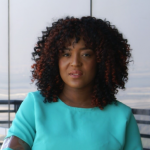 Sume Ndumbe-Eyoh is the Executive Director of the Black Health Education Collaborative and an Assistant Professor in the Clinical Public Health Division at the Dalla Lana School of Public Health at the University of Toronto. She is a catalytic leader who mobilizes knowledge and activates networks to advance policy and practice on social and economic issues that impact health and wellbeing. She spent a decade with the National Collaborating Centre for Determinants of Health, where she provided leadership to public health practice on health equity, the social determinants of health including racism, in partnership with institutions across Canada.
She is currently a member of the External Anti-Racism Advisory Group of the Canadian Institutes for Health Research and has served in an advisory capacity for numerous committees including for the Public Health Agency of Canada and the Canadian Institutes for Health Information. She is on the Board of Directors of the Canadian Public Health Association and the Black Health Alliance. Sume provides strategic consultations to organizations as principal of Another World Lab. She holds a Master of Health Sciences in Health Promotion and Global Health from the University of Toronto.
Hailing from Cameroon, she is grateful to live, work and play in Turtle Island and is committed to identifying opportunities for decolonial futures through shared analysis and solidarity with Indigenous Peoples.
Moderators
Nour Al-Nasser
Nour Al-Nasser is a PhD candidate researching how COVID-19 has impacted marginalized communities. Nour also works at Health commons solitons lab, a research and innovation lab based out of mount Sinai. There she works on the community led COVID response, supporting communities to increase testing and vaccine uptake as well as training community ambassadors to reach out to their communities and empower them with information and supports.
Stephanie Wiafe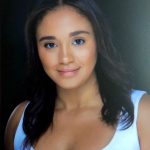 Steph Wiafe is a multidisciplinary health and social equity professional and researcher. As a descendant of the Ghanaian Ashanti tribe, she is a racialized settler on stolen land and stands in solidarity with Indigenous Peoples whose land and waters remains unceded. Moving through the world as a Black woman, her dedication to equity stems from her living and lived experiences, as well as her ancestry. During her Bachelor of Interdisciplinary Health Sciences from the University of Ottawa, she became passionate about addressing the intersectionality of health disparities among excluded groups, which inspired her research during her Master of Public Health Degree from Queen's University. Through her work with BIPOCQT+ communities in addressing systemic health disparities, mobilizing grassroots movements, challenging the status quo of white supremacy in health and social systems, and advocating for community-centered fundraising in the non-profit sector, she has cultivated a career dedicated to decolonization.
Contact information:
For questions and feedback regarding the Dalla Lana School of Public Health's Student-Led Conference, please contact: slc.dlsph@utoronto.ca
---