The Unseen Vulture: One public health student's take on global health
October 26/2015
Research is much more than just vanity. It must serve all of humanity.
 Reflecting on her global health and peace course, Bethel Aklilu, a second-year MPH student in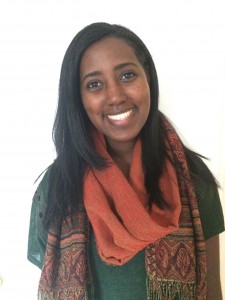 Health Promotion with a Global Health Emphasis, pursued a creative method to express her new understanding of global health.
For her final assignment in the course Health: An Engine for the Journey to Peace (CHL5707H), Aklilu wrote a free verse poem illuminating the interdependency of global health and peace. The poem explored a wide range of global health issues, including food security, violence against women, infectious disease, unethical mining and climate change.
Click here to read the poem.
"Although the issues at hand are complex and disproportionately impact the health of the most marginalized groups, there was still an emphasis to learn about the power of hope and reconciliation," said Aklilu, who worked closely with Professor Cornelia Baines over the summer to edit the poem.
"In the face of social, political, economic and institutional barriers, communities from every part of the world are advocating for their right to health and peace," said Aklilu.
Course instructor Izzeldin Abuelaish was moved by Aklilu's assignment and many others that were submitted by her classmates.
"Bethel succeeded to describe and paint the challenges facing our world and to touch the hearts and trigger the minds to the importance of health," said Abuelaish, Associate Professor of Global Health.  "For any human being, health and peace are crucial to human dignity and the ability to be human."
When asked to give advice to new students entering the course, Aklilu said, "I recommend they look at every global problem with hope. Partnership and allyship are realistic options to further propel change to bring about health and peace both locally and globally."
The fight for our rights won't cease. Peace is health and health is peace.
Here are a few additional assignments from the same course: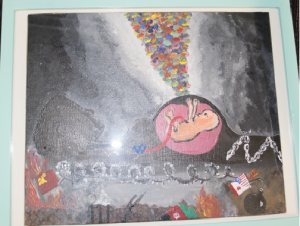 Health as an Engine to Peace, by Nazeefah Laher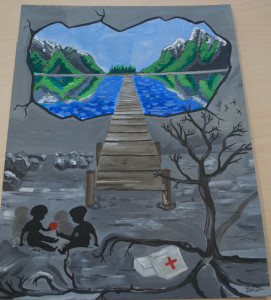 Building a Path to Health and Peace, by Branka Gladanac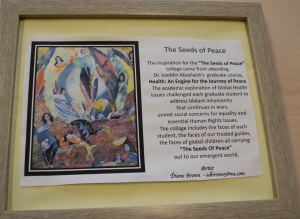 The Seeds of Peace, by Diane Brown
Top photo: Carter, Kevin. The Vulture and the Little Girl. 1993. Photograph. The New York Times, New York City.