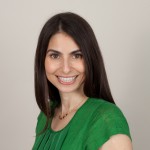 Faculty Member
Shelly Bolotin
Email Address(es)

Office Phone

647-260-7481

Office Address

Public Health Ontario 480 University Avenue, Suite 300 Toronto, Ontario M5G 1V2

Website(s)

Division(s)/Office

Position

Assistant Professor

SGS Status

Associate Member

Appointment Status

Status Only
Research Interests
Vaccine-preventable diseases
Population immunity
Seroepidemiology
Syndromic surveillance
Microbiology
Education & Training History
Doctor of philosophy (Microbiology), University of Toronto
Master of science (Public Health), London School of Hygiene Tropical Medicine
Master of science (Virology), University of Toronto
Other Affiliations
Scientist – Public Health Ontario
Current Research Projects
Establishing a seroepidemiology program to determine whether Canada is at risk of measles or varicella epidemics. Parameters derived from testing of sera samples from the population and mixture modelling are used in a mathematical model to determine the population's immunity to measles and predict the risk of future outbreaks or epidemics.
Examining associations between elevated liver cancer incidence rates, hepatitis B and C, and immigration patterns within the Toronto, York, Peel, and Ottawa regions
Examining the correlation between pertussis severity and laboratory PCR testing cycle threshold values.
Co-investigator for the Syndromic Surveillance Evaluation Study, which seeks to develop a set of statistical algorithms to detect aberrant events in syndromic surveillance data and associated response protocols.