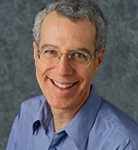 Faculty Member
Richard H. Glazier MD (Hons) from University of Western Ontario; MPH (Hons)
Email Address(es)

Office Phone

(416) 480-4055 x3883

Office Address

Institute for Clinical Evaluative Sciences (ICES) 2075 Bayview Avenue, G-106 Toronto, ON M4N 3M5

Division(s)/Office

Position

Professor

SGS Status

Full Member

Appointment Status

Status Only
Research Interests
delivery of primary health care services (including an examination of primary care reform models)
health care delivery for disadvantaged populations
population-based and geographic methods for improving equity in health
health and health care utilization among inner city populations
diabetes
arthritis
immigrants – screening
women's health
Other Affiliations
Professor, Department of Family and Community Medicine, University of Toronto
Senior Scientist, Institute for Clinical Evaluative Sciences
Scientist, Centre for Research on Inner City Health, St. Michael's Hospital
Staff Physician, Department of Family and Community Medicine, St. Michael's Hospital
Primary Teaching Responsibilities
CHL 5602 Family Medicine Seminar Series
CHL 5605 Family Medicine Research
Honours & Awards
Family Medicine Researcher of the Year 2005, College of Family Physicians of Canada
Outstanding Contribution to Family Medicine Research Award, Family & Community Medicine, University of Toronto, 2011/2012
President's Award, North American Primary Care Research Group (NAPCRG), 2011
Research Mentorship Award, Family & Community Medicine, University of Toronto, 2009
Current Research Projects
2007-2012 – Examining the impact of primary care reform in Ontario on access to and quality of care (PI)
2007-2010 – Gender-related differences in diabetes susceptibility: the relative contribution of social, environmental and lifestyle factors (Co-Inv)
2006-2009 – Ontario women's Health Report Card: Improving health and promoting equity for the women of Ontario (Co-inv)
2006-2008 – The determinants of health care services in rural and urban communities of British Columbia and the effect of place (Fellowship: L.Sibley)
2006-2008 – Cervical cancer screening among recent immigrants to Toronto, Ontario, Canada: a multi-level model of individual-level & area-level factors and risk of non-screening (Studentship: A.Lofters)
2006-2007 – Advancing surveillance of arthritis in primary care (Co-inv)
2005-2008 – Structural stress and gender differences in psychiatric and physical health (co-inv)
2005-2007 – The urban environment and the prevalence of diabetes (co-inv)
2003-2009 – An integrated training program in health and social science research to improve the health of marginalized populations (Co-PI)
2003-2007 – Health services utilization in a concentrated urban setting: A population-based analysis of trends over time (PI)
Representative Publications
Glazier RH, Kopp A, Schultz SE, Kiran T, Henry DA. All the right intentions but few of the desired results: Lessons on access to primary care from Ontario's patient enrolment models. Healthc Q. 2012;15(3):17-21.
Glazier RH, Zagorski BM, Rayner J. Comparison of Primary Care Models in Ontario by Demographics, Case Mix and Emergency Department Use, 2008/09 to 2009/10. ICES Investigative Report. Toronto: Institute for Clinical Evaluative Sciences; 2012.
Glazier RH, Harris SB, Tompkins JW, Wilton AS, Chevendra V, Stewart M, Thind A. Number of HbA1c tests unrelated to quality of diabetes control: An electronic medical record data linkage study. Diabetes Res Clin Pract 2011;93(1):e37-40. Epub 2011 May 13.
Glazier RH, Agha MM, Moineddin R, Sibley L. Universal health insurance and equity in primary care and specialist office visits: A population-based study. Ann Fam Med 2009;7(5):396-405.
Glazier RH, Booth GL (Editors, Contributors). Neighbourhood Environments and Resources for Healthy Living – A Focus on Diabetes in Toronto: ICES Atlas. Toronto: Institute for Clinical Evaluative Sciences; 2007.
Matheson FI, Moineddin R, Glazier RH. The weight of place: a multilevel analysis of gender, neighbourhood material deprivation and body mass index among Canadian adults. Soc Sci Med 2008;66:675-90.
Urquia ML, Frank JW, Glazier RH, Moineddin R. Birth outcomes by neighbourhood income and recent immigration in Toronto. Health Reports 2007;18:1-10.
Lofters A, Glazier RH, Agha MM, Creatore MI, Moineddin R. Inadequacy of cervical cancer screening among urban recent immigrants: A population-based study of physician and laboratory claims in Toronto, Canada. Prev Med 2007;44(6):536-42.
Glazier RH, Bajcar J, Kennie N, Willson K. A systematic review of interventions to improve diabetes care in socially disadvantaged populations. Diabetes Care 2006;29:1675-88.
Glazier RH, Vahabi M, Damba C, Patychuk D, Ardal S, et al. Defining needs-based urban health planning areas is feasible and desirable: A population-based approach in toronto, Ontario. Can J Public Health 2005;96:380-4.
Glazier RH, Badley EM, Lineker SC, Wilkins AL, Bell MJ. Getting a grip on arthritis: An educational intervention for the diagnosis and treatment of arthritis in primary care. J Rheumatol 2005;32:137-42.