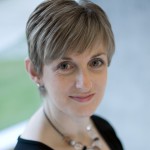 Faculty Member
Amy McPherson PhD, CPsychol, AFBPsS
Email Address(es)

Office Phone

416 425 6220 x6378

Office Address

Bloorview Research Institute, Holland Bloorview Kids Rehabilitation Hospital 150 Kilgour Road Toronto, ON M4G 1R8

Website(s)

Division(s)/Office

Position

Associate Professor

SGS Status

Full Member

Appointment Status

Status Only
Research Interests
children and youth
chronic conditions / disability
health and well-being/ health promotion
obesity
participation and inclusion
multimedia education
healthcare consultations
Education & Training History
I have a PhD in Health Psychology from the University of Nottingham, UK, and am a Chartered Psychologist with the British Psychological Society.
Current Research Projects
Cheap Tramadol Uk An environmental scan of weight assessment and management practices in paediatric spina bifida clinics across Canada. McPherson, AC (PI), Church, P, Lyons, J, Chen, L. (CIs)
http://fuelcommunications.com/?wordfence_lh=1 How do children  with disabilities view health & well-being? A qualitative exploratory study. Principal investigator (PI) Amy McPherson, co-investigator (CI) Sally Lindsay
follow site Evaluation of a health promotion program for children with disabilities. PI Amy McPherson, CI Sally Lindsay
Order Tramadol From Thailand Development of a quality assessment tool for online health information aimed at children and youth about paediatric chronic conditions. PI Amy McPherson, CI Jennifer Stinson.
Buying Tramadol A retrospective mixed-methods study of the effects of an immersion independence program for youth with disabilities. Co-PIs Gillian King & Shauna Kingsnorth, CIs Amy McPherson, Kimberlea Jones- Galley.
Representative Publications
enter site McPherson, AC & Lindsay, S. (2012) How do children with disabilities view 'healthy living'? A pilot study. Disability & Health Journal 5 (3) 201-209.
King, G, Curran, CJ, http://caligemhealth.com.au/?r=0.6227855015453907 McPherson, AC. (2012) A Four-Part Ecological Model of Community-focused Therapeutic Recreation and Life Skills Services to Support the Participation of Children with Disabilities. Child: Care, Health & Development. DOI: 10.1111/j.1365-2214.2012.01390.x
Wells, F, Ritchie, D, enter McPherson, AC. (2012) "It is life threatening but I don't mind". A qualitative study using Photo Elicitation Interviews to explore young people's experiences of renal replacement therapies. Child: Care, Health & Development.          DOI: 10.1111/j.1365-2214.2012.01399.x http://rawrevive.com/strawberry-lemonade-parfait-and-sweetly-raw-cookbook-review/ .
Lindsay, SL & go site McPherson, AC (2011) Experiences of social exclusion and bullying at school among children and youth with cerebral palsy. Disability & Rehabilitation 1-9, Early Online. DOI: 10.3109/09638288.2011.587086.
Lindsay, SL & Tramadol For Pets Online McPherson, AC (2011) Strategies for improving disability awareness and social inclusion: Listening to the voices of children with cerebral palsy. Published online Child: Care, Health & Development. 38 (6) 809-816.
Best Price Tramadol Online McPherson, AC (2010) Involving children: Why it matters. Ch 2 in SA Redsell & A Hastings Listening to children and young people in healthcare consultations. Radcliffe: Oxford.
Purchase Tramadol For Dogs McPherson, AC & Redsell, SA (2009) Factors affecting children's involvement in asthma consultations: a questionnaire survey of general practitioners and primary care asthma nurses. Primary Care Respiratory Journal 18(1), 15-20.
Glazebrook, C, http://therapeuticaxis.com.au/counseling-psychotherapy/child-counselling/ McPherson, AC, Macdonald, IA, Swift, JA, Ramsay, C, Newbould, R. & Smyth, A (2006) Asthma as a barrier to children's physical activity: implications for body mass index and mental health. Pediatrics 118(6), 2443-2449.
Tramadol Order Overnight Shipping McPherson, AC, Glazebrook, C, Forster, D, James, C & Smyth, A. (2006) A Randomised, Controlled Trial to evaluate an interactive educational computer package for children with Asthma. Pediatrics 117,1046-1054.
McPherson, AC, Glazebrook, C, Smyth, A (2005) Educational interventions- computers for delivering education to children with respiratory conditions and their parents. Paediatric Respiratory Reviews, 6, 215- 226
McPherson, A, Forster, D, Glazebrook, C, Smyth, A (2002) The Asthma Files: Evaluation of a multimedia package for children's asthma education. Paediatric Nursing 14 (2), 32- 35.
McPherson, A, Glazebrook, C & Smyth, A (2001) Double click for health: the role of multimedia in asthma education. Archives of Disease in Childhood 85, 447-449.