Dr. Nancy Baxter named Associate Dean of Academic Affairs at DLSPH
June 22/2016
Dr. Nancy Baxter is the Faculty's Associate Dean of Academic Affairs as of July 1, 2016.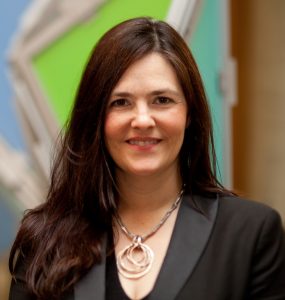 "Nancy is a tremendous teacher, supervisor, mentor and administrator and I am thrilled to welcome her to the Faculty," said Howard Hu, Dean of the Dalla Lana School of Public Health.
A faculty member in IHPME since 2006, Professor Baxter is a leader in healthcare services research, screening, prevention and healthcare quality research and education. She is head of the Division of General Surgery at St. Michael's Hospital — one of U of T's key surgical education sites — and is responsible for educating approximately 100 learners annually in partnership with 14 surgical faculty.
"I am honoured to be joining the Dalla Lana School of Public Health and being part of a team that is committed to enhancing the Faculty's reputation as a world leader in public health research, education and service," said Baxter, also a scientist in the Keenan Research Centre of the Li Ki Shing Knowledge Institute at St. Michael's Hospital and senior scientist at the Institute for Clinical Evaluative Sciences.
In the role of Associate Dean of Academic Affairs, Baxter is responsible for the promotion of innovative student learning experiences and administrative oversight of the teaching programs in DLSPH and IHPME.  Given the Faculty's aspirations of global leadership in public health and health systems education, a few of the role's key priorities include: student enrolment growth, core curricula evolution, pedagogical innovation and planning the development and launch of an undergraduate program in public health.
Professor Baxter has published more than 130 peer reviewed articles and has extensive experience in the use of large administrative data and cancer registry data from both Canada and the United States. Last year, she was awarded the Canadian Institute of Health Research Institute of Health Services and Policy Research Article of the Year (2015).
Click here to read Professor Baxter's full biography.