Why do some women experience diagnostic delays? This PhD student plans to find out.
September 15/2023
Kelly Gregory is one of two DLSPH PhD students who have received the Ontario Women's Health Scholars Award for her research into diagnostic delays among women-identifying patients. Her research stands out – in a field that often silos this conversation based on a single health condition, she is looking at this systemic problem across pathologies.
Interview by Bonnie O'Sullivan
This is Part One in our Q&A series celebrating the two DLSPH Women's Health Scholars Award recipients. Coming soon: Make sure to read part two where we talk to PhD student and award recipient, Danielle Toccalino.
How would you describe your research focus?­­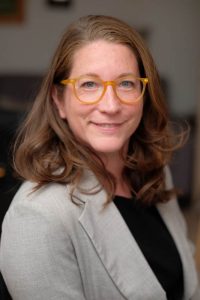 "I'm using qualitative research methods to try to understand why women continue to experience delays when seeking medical diagnosis. A classic case of this is endometriosis ­­– on average, it can take as much as 10 years for a diagnosis. Other examples include cardiovascular diseases like heart attacks and strokes, pain conditions like fibromyalgia, rheumatoid arthritis, and cognitive conditions like ADHD (Attention-Deficit / Hyperactivity Disorder)."
Who is your faculty advisor?
"Dr. Pia Kontos. Her support and wisdom have been invaluable along my PhD journey. I really wouldn't be in the place that I am today without her."
What has been one surprising thing you've learned during your research?
"I did not expect that the majority of research and knowledge on this topic exists in silos. The topic of diagnostic delay is primarily researched and discussed in the context of a single disease or health condition. And I think this does a disservice in understanding how prevalent this issue is. It often fails to confront the ways that our health system is designed and structured. To my knowledge, there is like very little that looks at delay in diagnosis across pathologies."
Why is that?
"It's deeply centered in health care and healthcare services. Usually, Health Sciences approaches a problem within its association to a health condition or a health problem. I think it's just part of the ways that health researchers understand and see the world."
What has been the most rewarding part of your research so far?
"I'm right at the beginning of my research but having a chance to study a topic slightly outside of my own field has been really rewarding. I have a bachelor's and a master's of science in public health. I'm grateful for how interdisciplinary public health is, and so I've had the chance to learn from experts in philosophy, sociology, anthropology, and gender studies. All this broadening has increased the ways in which I can approach the problem of diagnostic delays."
What motivates you? 
"With every person that I've talked to about this project, regardless of their gender, they always seem to tell me that they either know a woman who has struggled to get a diagnosis or they themselves have gone through a similar experience. It's the ubiquity and the volume of people that are struggling with this that motivates me."
How do you hope your research will make a difference? 
"My dream is to be able to affect change to practice guidelines for clinicians as well as physician education programming, and to help contribute to the increasing research and knowledge generation of women's health in general."
How has earning the Women's Health Scholars Award encouraged you? 
"It's strengthened my sense of purpose because I feel accountable to making good use of publicly funded health care dollars. This award is funded by the Ontario Ministry of Health and Long-Term Care, and as a scholar in public health, that really resonates with me. This is the general public's hard-earned dollars.
Additionally, this award has personally created time for me to focus on this research. It means I can help support my family while also doing something that I'm deeply motivated to do. It's made a really huge impact on my life."