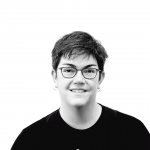 Faculty Member
Kate Mulligan
Email Address(es)

Website(s)

Division(s)/Institute(s)

Position

Assistant Professor

SGS Status

Associate Member
Research Interests
I am interested in the role of community-scale leadership and intervention in the production of health and wellbeing. I lead high-impact advocacy and research for healthier, more equitable and more sustainable policy and practice.
I am also the Senior Director of the Canadian Institute for Social Prescribing.
My interests include:
Advocacy, media, community and government relations
Health equity, healthy public policy and community wellbeing
Community leadership, resilience and self-determination
Community and public governance
Social prescribing & determinants of health
Political ecology & health geography
2023 headlines:
Education & Training History
PhD, Health Geography, McMaster University (2013)
M.A., Adult Education and Community Development, Ontario Institute for Studies in Education, the University of Toronto (2003)
B Arts Sc., Arts & Science Programme, McMaster University (2001)
Other Affiliations
Consultancies
Canadian Red Cross
National Collaborating Centre for the Determinants of Health
Office of the Chief Public Health Officer of Canada, Public Health Agency of Canada
Pan American Health Organization
Primary Teaching Responsibilities
Doctoral Students
Masters Students
Lavania Jeganathan, IHPME, University of Toronto
Representative Publications
Mulligan, K., Hsiung, S., Park, G., Bloch, G., Elliott, T., Stebbins, L., Richter, A. Social Prescribing in Canada: A Tool for Integrating Health and Social Care for Underserved Communities. Healthcare Quarterly 25(4) January 2023 : 17-22. doi:10.12927/hcq.2023.27022.
Muhl, C., Mulligan, K., Bayoumi, I., Ashcroft, R., & Godfrey, C. (2023). Establishing Internationally Accepted Conceptual and Operational Definitions of Social Prescribing Through Expert Consensus: A Delphi Study Protocol. International Journal of Integrated Care, 23(1), 3. DOI: http://doi.org/10.5334/ijic.6984
Ashe, M; Grover, S; Sandhu, P; Nijjar, GS; Percival, A; Chudyk, AM; Liang, J; McArthur, C; Miller, WC; Mortenson, WB; Mulligan, K; Newton, C: Park, G; Pitman, B; Rush, KL; Sakakibara, B; Petrella, J. (2023). Older Adults and Social Prescribing Experience, Outcomes, and Processes: A Meta-Aggregation Systematic Review (accepted by Public Health Feb 2023).
Mulligan, K. 2022. Digital inclusion, online participation and health promotion: Promising practices from community-led participatory journalism. Global Health Promotion. Online First: https://doi.org/10.1177/17579759221126150.
Madani, M.T., Madani, L., Ghogomu, E.T., Dahrouge, S., Hébert, P.C., Juando-Prats, C., Mulligan, K. & Welch, V. Is equity considered in systematic reviews of interventions for mitigating social isolation and loneliness in older adults?. BMC Public Health 22, 2241 (2022). https://doi.org/10.1186/s12889-022-14667-8
Percival A, Newton C, Mulligan K, Petrella R, Ashe M. Systematic review of social prescribing and older adults: where to from here? Family Medicine and Community Health 2022;10:e001829. doi: 10.1136/fmch-2022-001829
Morse, DF; Sandhu, S; Mulligan, K; Tierney, S; Polley, P; Chivas, B; Slade, S; Dias, S; Mahtani, K; Wells, L; Wang, H; Zhao, B; de Figueiredo, C; Meijs, JJ; Nam, HK; Lee, KH; Wallace, C; Elliott, M; Mendive, JM; Robinson, D; Palo, M; Herrman, W; Nielsen, RØ; Husk, K. (2022). Global Developments in Social Prescribing. BMJ Global Health 2022;7:e008524.
Mulligan K. 2022. Strengthening community connections: the future of public health is at the neighbourhood scale. Report to the Office of the Chief Public Health Officer (CPHO) at the Public Health Agency of Canada.
Bhatti S, Rayner J, Pinto AD, Mulligan K, Cole DC. Using self-determination theory to understand the social prescribing process: a qualitative study. BJGP Open 9 March 2021; BJGPO.2020.0153. DOI: 10.3399/BJGPO.2020.0153
Public Health Agency of Canada / Canadian Institutes for Health Research 2020. Best Brains Exchange proceedings report: Strengthening the structural determinants of health post-COVID-19.
Mulligan, K., Bhatti, S., Rayner, J., & Hsiung, S. 2019. Social Prescribing: Creating Pathways Towards Better Health and Wellness. Journal of the American Geriatrics Society. https://doi.org/10.1111/jgs.16249
Rayner, J; Muldoon, L; Bayoumi, I; McMurchy, D; Mulligan, K; Tharao, W 2018. Delivering Primary Health Care as Envisioned – A Model of Health and Wellbeing Guiding Community-Governed Primary Care Organizations. Journal of Integrated Care. https://doi.org/10.1108/JICA-02-2018-0014