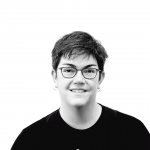 Faculty Member
Kate Mulligan
Email Address(es)

Office Address

500-970 Lawrence Ave W Toronto, ON M6A 3B6

Website(s)

Division(s)/Institute(s)

Position

Assistant Professor

SGS Status

Associate Member

Appointment Status

Status Only
Research Interests
I am an applied policy shaper and researcher working on community leadership and self-determination in public health. I serve as the Canadian lead for the International Social Prescribing Network and continue to build our first national community of practice.
A political ecologist and health geographer, I am interested in syndemics, or the synergies between pandemics and underlying social, political, ecological and health conditions.
I sit on several health-related boards including the Toronto Board of Health and have a strong interest in the role of public governance in public health.
At present I am writing a commissioned report for the Chief Public Health Officer of Canada, envisioning the role of community resilience in the future of public health.
I am a frequent media commentator on matters of health equity, healthy public policy and community wellbeing. Reach me on Twitter @KateMMulligan.
Education & Training History
PhD, Geography, McMaster University (2013)
M.A., Adult Education and Community Development, Ontario Institute for Studies in Education, the University of Toronto (2003)
B Arts Sc., Arts & Science Programme, McMaster University (2001)
Other Affiliations
Primary Teaching Responsibilities
Instructor, Advocacy & Government Relations. DLSPH Certificate in Health Impact (May 2021)
Instructor, "Government Relations, Advocacy and Communications" DrPH (September 2021)
Instructor, CHL5809H Ecological Public Health
Research and practicum supervision
Professional Experience
Policy & Communications Director, Alliance for Healthier Communities (2017-2021)
Researcher, Healthy Public Policy, Toronto Public Health (2012-2017)
Researcher, United Nations University Institute on Water, Environment & Health & Institute on Global Health (2008-2012)
Researcher, Health & Social Policy, Ontario NDP (2003-2008)
Representative Publications
Using self-determination theory to understand the social prescribing process: a qualitative study.
Mulligan, K., Bhatti, S., Rayner, J., & Hsiung, S. (2019). Social Prescribing: Creating Pathways Towards Better Health and Wellness. Journal of the American Geriatrics Society. https://doi.org/10.1111/jgs.16249
Mulligan, K., Bhatti, S., Rayner, J., & Hsiung, S. (2019). Reply to: Looking Before We Leap: Building the Evidence for Social Prescribing for Lonely Older Adults. Journal of the American Geriatrics Society. https://doi.org/10.1111/jgs.16254
Mulligan K, Archbold J, Baker LE, Elton S, Cole DC 2018. Toronto municipal staff and policy makers' views on urban agriculture and health: a qualitative study. Journal of Agriculture, Food Systems, and Community Development 2018-1336 https://doi.org/10.5304/jafscd.2018.08B.001
Rayner, J; Muldoon, L; Bayoumi, I; McMurchy, D; Mulligan, K; Tharao, W 2018. Delivering Primary Health Care as Envisioned – A Model of Health and Wellbeing Guiding Community-Governed Primary Care Organizations. Journal of Integrated Care. https://doi.org/10.1108/JICA-02-2018-0014 
Camden, A.; Levy, J.; Vanderlinden, L.; White Barnett, O.; Minaker, L.; Mulligan, K.; Campbell, M. 2018. A Census of Mid- to Large-Sized Supermarkets in Toronto: A Cross-Sectional Analysis of the Consumer Nutrition Environment. Journal of Nutrition Education and Behavior. https://doi.org/10.1016/j.jneb.2017.12.002
Mulligan K, Elliott SJ; and Schuster-Wallace CJ. "Global public health policy transfer and dengue fever in Putrajaya, Malaysia: a critical discourse analysis." Critical Public Health 22.4 (2012): 407-418. Critical Public Health Editor's Choice, featured in Data Sharing in Public Health Emergencies
Mulligan K., S. J. Elliott, and C. Schuster-Wallace. "The place of health and the health of place: Dengue fever and urban governance in Putrajaya, Malaysia." Health & Place 18.3 (2012): 613-620. Featured in Most Downloaded Health & Place Articles
Mulligan K, Dixon J, Sinn CL & ElliottSJ  (2015). Is dengue a disease of poverty? A systematic review. Pathogens and global health, 109(1), 10-18.  Featured in #ReadMyResearch Medicine and Health Science
Mulligan, K., Vine, M.M., Schuster-Wallace, C. and Elliott, S.J. 2010. Sanitation as a Key to Global Health: Voices from the Field. Policy Brief. Hamilton, Ontario, UNU-INWEH.