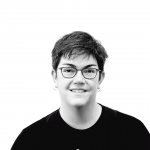 Faculty Member
Kate Mulligan
Email Address(es)

Office Address

500-970 Lawrence Ave W Toronto, ON M6A 3B6

Website(s)

Division(s)/Office

Position

Assistant Professor

SGS Status

Associate Member

Appointment Status

Status Only
Research Interests
Political ecologies of community health and wellbeing
Healthy cities
Applied public policy, health in all policies / healthy public policy, community governance and partnership, government relations, place-based policymaking
Health equity, Indigenous, Francophone, LGBTQ2S+, Black health
Comprehensive primary health care, social prescribing, health promotion, community development
Discourses of health, environment, development and wellbeing
infrastructure, climate and health; urban and community agriculture
Education & Training History
PhD, Geography, McMaster University (2013)
M.A., Adult Education and Community Development, Ontario Institute for Studies in Education, the University of Toronto (2003)
B Arts Sc., Arts & Science Programme, McMaster University (2001)
SPOR Support Unit Masterclass on the conduct and use of Patient-Oriented Research (2017)
Tamarack Institute, Asset-Based Community Development for Healthy Neighbourhoods (2018)
CIHR Strategic Training Program in Public Health Policy, University of Toronto (2013-2014)
CIHR Summer Institute on Space, Place & Health. Canadian Institutes for Health Research Institute for Population and Public Health (2009)
Other Affiliations
Primary Teaching Responsibilities
Instructor, CHL5809H Ecological Public Health
Preceptor, MPH Practicum Placements
Preceptor, NFS 1210 Foundations of Practice III Field Experience, Management of Community Food Systems
Research and practicum supervision
Professional Summary & Appointments
Health Research Specialist, Healthy Public Policy, Toronto Public Health (2012-2017)
Scientific Reviewer, Toronto Public Health Ethics Review Board (2016-2017)
Research Consultant, United Nations University Institute on Water, Environment & Health (2008-2012)
Field Researcher/Program Evaluator, Water for People, Bolivia, Honduras & El Salvador (2008,2009)
Researcher, Health & Social Policy, Ontario New Democratic Party (2004-2008)
Legislative Intern, Ontario Legislative Internship Programme (2003-2004)
Honours & Awards
COVID-19 Work
At the Alliance for Healthier Communities I lead a team of high performing staff to advance health equity through comprehensive primary health care. We are currently leading policy and practice for an equitable approach to COVID-19 by:
Collecting and using race-based and sociodemographic data to understand differences in COVID-19 risks and to target interventions;
Creating provincial strategies for marginalized people in group living environments such as shelters, jails and group homes for people with developmental and physical disabilities, migrant agricultural worker dormitories and assisted living for frail seniors;
Ensuring personal protective equipment and supports for Ontario's Consumption and Treatment Services during the combined opioid and COVID-19 crises;
Ensuring Indigenous and Black community health experts are at the Ontario Bioethics Table and other relevant decision-making tables
Expanding social prescribing to include additional social screening and referral; outreach telemedicine; virtual group programming; and dropoffs of food, medicine and other essentials under the Ontario Community Support Program. The Social Prescribing Final Report is here; find out more about social prescribing in a time of COVID-19.
I have also been engaged in recent public conversations on health equity, race-based data, social prescribing, physical distancing and COVID-19:
Print:
Other work
With the Alliance, I have been at the forefront of Ontario's health systems transformation, particularly through Ministry of Health and Long Term Care-funded innovations on:
I'm interested in healthy cities and have collaborated or advised with the School of Cities, Médecins Sans Frontières (MSF) Canada, Sidewalk Toronto's Community Services Advisory Group, The Nature Conservancy, Altogether Better and the Social Prescribing Network.
Prior to working with the Alliance, my research focused primarily on the political ecology of climate change and human health in Toronto. With Toronto Public Health, I led adaptation and mitigation research and action in two main areas: 1) food system safety,  security and sustainability and 2) preventing vector-borne diseases. I worked with researchers, policy makers, residents, students and practitioners to understand and communicate the determinants of health in Toronto. We used this knowledge to help identify and implement policy changes to improve public health in our city.
My work has been funded and/or supported by Toronto Public Health through the Healthy Public Policy Directorate and the Toronto Food Strategy, Health Canada's Climate Change and Innovation Bureau, the Institute for Global Health Equity and Innovation, the Ontario Ministry of Environment & Climate Change and the Centre for Social Innovation. For an overview of my approach to the political ecology of urban health and building healthy public policy, check out my Public Health Policy Rounds on Designer Healthscapes.
Representative Publications
Mulligan, K., Bhatti, S., Rayner, J., & Hsiung, S. (2019). Social Prescribing: Creating Pathways Towards Better Health and Wellness. Journal of the American Geriatrics Society. https://doi.org/10.1111/jgs.16249
Mulligan, K., Bhatti, S., Rayner, J., & Hsiung, S. (2019). Reply to: Looking Before We Leap: Building the Evidence for Social Prescribing for Lonely Older Adults. Journal of the American Geriatrics Society. https://doi.org/10.1111/jgs.16254
Mulligan K, Archbold J, Baker LE, Elton S, Cole DC 2018. Toronto municipal staff and policy makers' views on urban agriculture and health: a qualitative study. Journal of Agriculture, Food Systems, and Community Development 2018-1336 https://doi.org/10.5304/jafscd.2018.08B.001
Rayner, J; Muldoon, L; Bayoumi, I; McMurchy, D; Mulligan, K; Tharao, W 2018. Delivering Primary Health Care as Envisioned – A Model of Health and Wellbeing Guiding Community-Governed Primary Care Organizations. Journal of Integrated Care. https://doi.org/10.1108/JICA-02-2018-0014 
Camden, A.; Levy, J.; Vanderlinden, L.; White Barnett, O.; Minaker, L.; Mulligan, K.; Campbell, M. 2018. A Census of Mid- to Large-Sized Supermarkets in Toronto: A Cross-Sectional Analysis of the Consumer Nutrition Environment. Journal of Nutrition Education and Behavior. https://doi.org/10.1016/j.jneb.2017.12.002
Mulligan K, Elliott SJ; and Schuster-Wallace CJ. "Global public health policy transfer and dengue fever in Putrajaya, Malaysia: a critical discourse analysis." Critical Public Health 22.4 (2012): 407-418. Critical Public Health Editor's Choice, featured in Data Sharing in Public Health Emergencies
Mulligan K., S. J. Elliott, and C. Schuster-Wallace. "The place of health and the health of place: Dengue fever and urban governance in Putrajaya, Malaysia." Health & Place 18.3 (2012): 613-620. Featured in Most Downloaded Health & Place Articles
Mulligan K, Dixon J, Sinn CL & ElliottSJ  (2015). Is dengue a disease of poverty? A systematic review. Pathogens and global health, 109(1), 10-18.  Featured in #ReadMyResearch Medicine and Health Science
Mulligan, K., Vine, M.M., Schuster-Wallace, C. and Elliott, S.J. 2010. Sanitation as a Key to Global Health: Voices from the Field. Policy Brief. Hamilton, Ontario, UNU-INWEH.
Recent Op-Eds
Gebremikael, L. & Mulligan, K. Black Health groups need to be part of Ontario's health care discussion, Toronto.com, March 5, 2020
Mulligan, K. and Mehta, K. Prescriptions are for more than just drugs. Ontario Health Teams should use 'social prescribing' to improve our health and wellbeing, Healthy Debate, February 6, 2020
In the Media
Healthy, Resilient & Engaged Communities. Solving Healthcare with Social Prescribing, with Dr. Kate Mulligan. Solving Healthcare with Dr. Kwadwo Kyeremanteng, March 2020
It changed my life': New pilot project tests health benefits of social prescribing, CBC, December 24, 2019 (French)
The cost of loneliness: Canadians are facing a solitary future — and it's affecting their health, Ottawa Citizen, December 19, 2019
A doctor's prescription for social activities can have great personal and public health benefits (audio link), CBC Metro Morning, November 19, 2019
Eating alone often? It could be detrimental to your health. Lynda Steele Show, November 4, 2019
Eating alone may not be good for your health: Experts. Global News, November 4, 2019.
Social prescriptions: Sense of belonging could be best medicine (video link), Global News, June 19, 2019
Analysis: How to find friends in the age of loneliness, YorkRegion.com, April 9, 2019
New Social Prescribing Pilot Comes to Ontario, Health Quality Ontario Quorum, April 1, 2019
Better Health Care through Innovation, TVO – The Agenda, March 4, 2019
Social prescriptions: When a trip to the museum is just what the doctor ordered (audio link), CBC All in a Day (Ottawa), January 4, 2019
A prescription for happiness, Belleville Intelligencer, January 3, 2019
Doctors pen 'social prescriptions' aimed at easing depression, loneliness in patients, CTV News, January 1, 2019
Ontario health-care providers explore social prescriptions to help patients heal without drugs, The Globe and Mail, December 17, 2018
Doctor's orders: 'Social prescriptions' have been shown to improve health, CBC, December 9, 2018
Doctors can now issue prescriptions for free visits to the ROM, blogTO, December 6, 2018
Doctors can now prescribe a visit to the ROM through a new initiative to combat anxiety and loneliness, Toronto Star, December 6, 2018
Primary care providers exploring value of "social prescriptions" for patients, Canadian Medical Association Journal News, November 22, 2018
How social prescribing is changing healthcare in Ontario, Establish Media, November 1, 2018
Why doctors are prescribing bingo, not pills, to keep patients healthy, CBC, September 30, 2018
Social prescribing (audio link), CBC Ottawa Morning, September 26, 2018